Try another search or check out these top posts
Invest
8 things to look for when buying a unit for investment
Are you planning to buy an apartment unit as an investment property? Here are things you should look for before purchasing one.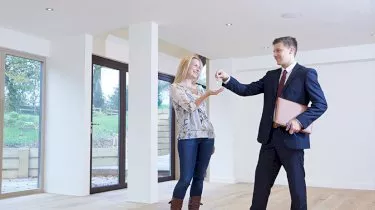 8 things to look for when buying a unit for investment
Are you planning to buy an apartment unit as an investment property? Here are things you should look for before purchasing one.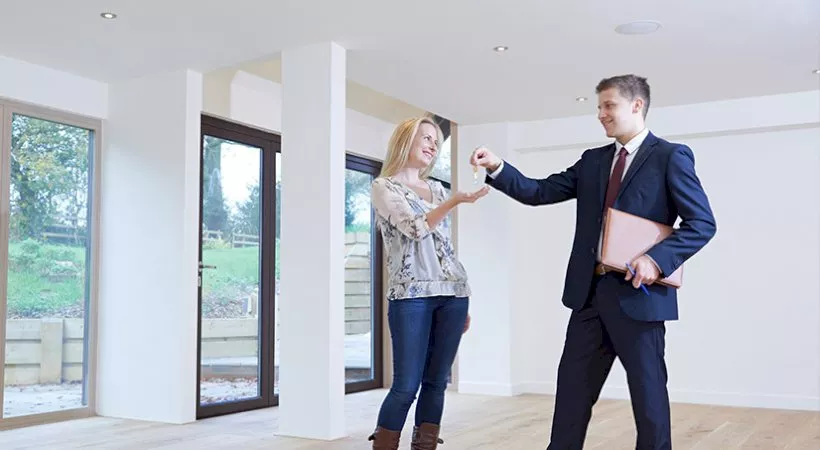 Are you planning to buy an apartment unit as an investment property?
Long considered by many as nothing more than an affordable alternative to houses, investing in units is fast becoming a way for property investors to access the high capital growth that is traditionally associated with its counterpart sector.
But while detached dwellings can be profitable for landlords, it's important to understand that not all units are built equal. Some units can be money pits, while others can be sound investments.
If you're buying a unit as a real estate investment, there are more considerations to account for than just a good purchase price and a desirable location. A number of other important factors will end up determining whether or not your unit buy is a wise investment.
Whether it's your first or your 10th investment property, here are things you should look for when buying a unit.
1. Location
Location is one of the primary factors that will determine an investment property's success.
However, don't focus on just getting into an in-demand suburb. Focus on the location of the units within those areas. For most renters, their top priority is living in a place where everything they need is within their reach (or at the very least, it's within walking distance!)
Look for a unit that is within walking distance of good school zones, shopping districts/centres, recreational facilities and public transport links. By buying a unit that is located close to these amenities, prospective tenants will see your unit as a desirable place to live/rent in.
For more information, here are our eight tips for choosing the right suburb to invest in.
Additionally, look for a unit that offers good security, as this is an essential feature when living in close proximity to several other people or families.
In smaller blocks, people are likely to know their neighbours can get by without quite as many security features.
However, safety becomes more important in larger buildings. Look for security systems that help make the building convenient for residents to access but stop strangers from walking in.
2. Level
Another major consideration when buying a unit is its position in the building. If you're buying to invest, buy a unit that will fit the needs of your target buyers or renters.
For example, if your target market is tenants that are mostly young families or empty-nesters, they will likely be looking for a unit that is easily accessible but safe. Typically, the perfect unit for these types of potential tenants are units that are located on the first two floors of a building.
In fact, some experts claim that no matter who your target market is, the ground floor of a unit complex is the best option for an investor.
By purchasing a unit that is on the first floor, you don't eliminate any of your target markets. However, if you buy a unit above the ground floor, you may be eliminating from your target market the older generation who may not want to go up the stairs or people with young children who don't want them to be at risk of falling from a high place.
3. Orientation
Another thing to look out for is the orientation of the unit.
Generally, north-facing units are in high demand. This is because these dwellings tend to receive good airflow, allowing good, natural ventilation. This will also prevent you from ending up with a musty, smelly apartment.
North-facing units also tend to get lots of natural light, which is a huge perk for most unit dwellers.
It's also advisable to seek out a unit that is away from a busy road or area. To check for the noise level, listen out for noises from neighbours in surrounding units on all sides. And if the building is in a busy area, make sure that the traffic noise will not be distracting to potential tenants.
4. Strata
Another thing that investors fail to account for when buying a unit is the strata. Strata is an important aspect of being a unit owner. A property on a strata title comes with additional costs and rules associated with sharing the ownership of a larger complex.
Strata fees will have a huge impact on the cash flow from your investment property. Strata fees go toward the maintenance costs and upkeep of the building. If the strata fee is too high, you could see the rental income you receive diminish quickly.
Take into account all your expenses before buying, including strata fees, utilities, council rates, and even potential hikes in interest rates.
In addition to the fees, investors must also take note of the strata rules. Strata rules regulate the alterations and additions you can make to your unit, as well as put some restrictions on its potential use. Some strata rules can significantly limit the flexibility you have as an owner, so make sure the rules for the building you're considering aren't too restrictive.
It's advised to get a strata report that can provide you with information if the unit and the complex have had any previous issues, including maintenance or complaints.
5. Parking/car space
Having parking or off-street car space (especially in inner-city areas) will make your unit significantly more attractive to renters and buyers. It is also particularly appealing if the unit you're considering is a long way from public transport links.
While buying one will cost you more initially, your property is likely to see faster growth compared to the ones without a car space.
While off-street parking is a big drawcard for units, having readily available on-street parking can serve as a good alternative.
If the building you're looking to purchase into does have off-street parking, you'll also want to consider whether there is available and adequate parking for potential visitors.
6. Size does matter
Another major consideration before buying a unit is its bedroom and floor space. This is because, generally, the size of the unit you purchase will largely determine your target market for tenants.
An investor can end up limiting their market by going either too small or too large.
It's generally recommended to go for two-bedroom units for investments, as these tend to have the broadest appeal because they open your market up to both families and flatshares, as well as single professionals.
7. Quality of construction
A building that's showing some cracks on the walls could be a sign of a more serious structural problem, which could cost you a lot to fix in the future.
Most investors skip getting building and pest inspections when it comes to a block of units as they wrongly assume that the body corporate is taking care of those things (which, in fact, they should be).
But while many body corporates have what is called a sinking fund or pool of money that is saved for major renovations needed in the future, there are some cases where there isn't one or it's too small to take care of issues in the building.
In these instances, it's recommended to get a professional building inspector to make sure you don't miss any hidden damage.
If you're buying aged units, it's also advised to out for dodgy acoustics or poor ventilation as they can be common in older properties.
8. Potential to add value
If you want to make a capital gain when it's time to sell the unit, or you are just looking to boost your rental yield, you'll want to look at units that have the potential to add value.
Whether it's minor cosmetic improvements (a new coat of paint, new fixtures, etc) or major structural changes (e.g. extension, dividing rooms), find a unit that gives you the opportunity to boost your return on investment.
Here are some simple and cost-effective renovations you can get started with.
Checklist for investors when buying a unit
For an overview, make sure that your unit ticks all the following boxes:
Location
Is the property within walking distance to schools, public transport and shops/restaurants?
Is the neighbourhood safe and quiet?
Is the unit located in a popular/in-demand suburb with growth potential?
Is the unit secure (strong, lockable doors and windows)?
Is the overall complex secure and hard for strangers to enter?
Does the complex have an intercom system/CCTVs?
What security systems are currently in place?
Orientation/noise
Is the unit facing north?
Is there traffic noise nearby?
Can you hear noise from neighbouring units from inside the dwelling?
Can you hear noise from units above or below?
Is there good natural ventilation in the unit?
Strata
How much do strata cost annually/quarterly?
What are the strata rules for the unit complex?
Parking/car space
Does the building offer parking?
Does the building have on-street parking?
Is the parking covered (e.g. enclosed parking lot or garage)?
Does the building offer shared or designated parking spaces?
Can visitors park in the building?
How secure is the parking area?
Size
How many bedrooms are there in the unit?
Is there sufficient living space for a family? How about for a single professional?
How does the unit size compare to similar properties/units at the same price point?
Does the unit have a laundry or storage space?
Potential added value
Is it possible to renovate or extend the property?
Are there easy/cost-effective ways to boost its value?
Construction
Are there no cracks in the ceiling and on the floor?
Are the windows and doors in good and working condition?
Does the unit have enough power outlets?
Are the fittings and fixtures (taps, handles, lights) in working order/condition?
Are the kitchen appliances functioning?
Does the apartment's construction appear solid?
Disclaimer: The information provided in the article is general and should not be perceived as personal advice. It is highly recommended to consult with financial advice from a suitably qualified adviser.
Forward this article to a friend. Follow us on Linkedin. Join us on Facebook. Find us on Twitter for the latest updates
About the author