Try another search or check out these top posts
Invest
Millennials typically lose more than they make from meme stocks
Meme stocks may not be the trump card that millennial investors expect.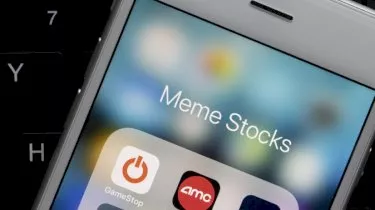 Millennials typically lose more than they make from meme stocks
Millennials aren't just more likely to jump on the bandwagon when it comes to meme stocks, they're also more likely to lose money from it.
Research released by the Openmarkets Group (OMG) has found that baby boomer and Gen X investors typically made money from meme stocks, while millennials typically came away with a loss.
"With all the hype around meme stocks, it is no surprise that the younger traders and investors are getting caught up and caught out," said OMG CEO Ivan Tchourilov.

Based on an analysis of 11 popular meme stocks, OMG found that investors over the age of 40 experienced an average gain of 1.29 per cent. In comparison, investors under the age of 40 typically experienced an average loss of 1.93 per cent.

The key difference between the two demographics lay in how meme stocks fit into their overall trading strategy. For those over the age of 40, meme stocks accounted for an average of 3.8 per cent of total trades. For younger generations, this proportion was usually a larger 5.14 per cent.

"This means that the younger and less experienced traders were acting with 2x as much risk, their return was 2.5x worse and lost them money, and they were generally more likely to be duped and trade on the hyped status of these stocks, compared to their older counterparts," OMG said.

OMG said that these findings reinforced fears that younger generations were more willing or likely to invest based on uninformed social media hype.

With the largest intergenerational transfer of wealth in history expected to take place in the coming decades, Mr Tchourilov was concerned by this growing trend.

"We would advise caution and for investors to research, seek professional advice, and gain experience before trying to time the market or make quick gains, especially in meme stocks," he said. 

These comments come on the back of new findings around why social media influencers are becoming the go-to destination for young investors that suggest fears over the influence of financial advice via social media may be overrated.
According to research released by RMIT and Western Sydney University, social media is only one of many resources relied on for advice by younger Australians.
"Many young adult investors are doing proper research, mainly using social media rather than seeing a financial planner/adviser. But most understood the risk of taking advice from social media and didn't just blindly follow advice," RMIT senior lecturer Angel Zhong said.
Forward this article to a friend. Follow us on Linkedin. Join us on Facebook. Find us on Twitter for the latest updates
About the author