Try another search or check out these top posts
Invest
What are 'Offshore Growers' and why should I care?
A new generation of Australian companies are winning the offshore expansion game – and while able to be forgiven for being wary, investors who have lived through previous international failures would be well placed to take note of such strong success stories.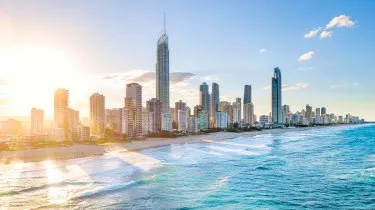 What are 'Offshore Growers' and why should I care?
A new generation of Australian companies are winning the offshore expansion game – and while able to be forgiven for being wary, investors who have lived through previous international failures would be well placed to take note of such strong success stories.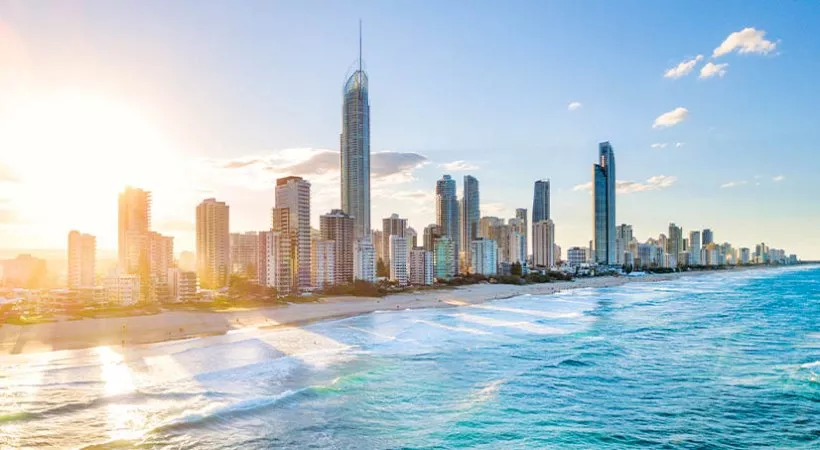 The Offshore Growers: Why a new breed of Australian companies are taking on the world and winning is a new report from Ophir Asset Management, which has outlined the success of what it dubs "Offshore Growers", and the factors influencing increased global success for a new wave of Australian companies.
It prefaced the report by noting that most Australian investors have clear memories of Australian companies expanding offshore in the hope of escaping a small domestic market.
"But time and time again, international expansion became a graveyard of ambition."
While forgiving investors for thinking that staying in the small Australian market is the only way to go, the report said in recent years that something has changed.
"A new generation of companies – 12 companies we've dubbed Offshore Growers – have expanded offshore, and are winning," it outlined.
Listing off the companies – which included household names such as Carsales, afterpaytouch, The A2 Milk Company, Domino's, Xero and IMF Bentham – the report said "these Australian companies have seized the opportunity to massively expand their potential by moving from Australia, with a market of just 25 million potential consumers, to a global market of nearly 8 billion people".
According to the report, "Offshore Growers are a vital component of an investor's portfolio because they deliver growth and returns at a time when both the global and domestic economies are slowing".
Looking to the statistics, if an individual had invested in an equally weighted portfolio comprised of the 12 named Offshore Growers in January 2016, they would be up over 340 per cent on their investment as of 27 September 2019.
This contrasts with growth of just 50 per cent for the S&P/ASX Small Ordinaries Accumulation Index over the same period of time.
If investors can develop a deep understanding of the factors driving growth opportunities, Ophir said "they will not only be able to identify Offshore Growers, but they will be able to identify Offshore Growers at an early stage while they are still operating only in Australia, or on the cusp of their global expansion".
In knowing which companies have the best value proposition and business model to allow them to take on the world and win, the report said investors will get in on the ground floor of their remarkable growth and maximise the returns they can earn from this new generation of companies.
There are seven key factors driving each company's success, which makes them very different to incumbent companies of the past who had attempted international moves and failed, according to the report:
1. Tearing down tariffs and benefiting from globalisation
With Australia now boasting 11 free trade agreements, it is now significantly easier and cheaper for Australian companies to do business internationally.
The liberalisation of trade through the removal or cutting of tariffs has also assisted this process, and has seen Australia become more integrated with the world economy.
While the emergence of trade wars does provide an obvious threat to potential Offshore Growers, Ophir has forecast that "most of the gains of liberalisation will be protected and continue to facilitate international trade and company expansion".
2. Technology opening up a world of possibility
Technology enables businesses to build scalable platforms across borders, Ophir reported, which is delivering Australian management teams greater control, connection and collaboration capabilities.
Cloud computing, telecommunication conferencing, online collaboration tools, IT-enabled outsourcing and new analytics software are just some of the ways businesses can harness centrally controlled global activities from an Australian base.

3. The quick brand building hit of social media
In previous years, companies would need to spend huge amounts of money on advertising to build a global brand and then support such effort with large local sales forces in each area they wished to move into.
But, according to the report, the Offshore Grower taps into the huge audiences on offer through social media.
As at July 2019, the world had 4.3 billion internet users, with 3.5 billion of these people also active on social media.
Ophir highlighted that this represents 46 per cent of the world's population.
4. Bolder boards that are supportive of offshore expansion
"Offshore Growers say a key to their success has been younger, more dynamic boards, with directors who boast international experience and are prepared to back it," Ophir reported.
"They have the confidence to take on the world and win."
Such boards are apparently mindful of the challenges of moving offshore, but know how to use an opportunity and resource manage appropriately to maximise chances of success.
Young and dynamic boards "also know how to leverage technology to scale into, and connect with, huge global markets".
5. Laser-like value propositions
Ophir's report has condemned Australian companies for previously expanding overseas "with little competitive edge".
Calling it expansion for expansion's sake, it countered such an attitude with the new generation of Offshore Grower, which has "a laser-like focus on their value proposition and how it is going to solve the needs of their clients, especially overseas".
It explained how Offshore Growers have acknowledged and respected overseas countries and their differences, but also understood that customers around the world often have quite similar needs.
6. A shift to organic growth and abandonment of risky acquisitions
While the past model of offshore growth has been "more buy than build", it's now the opposite: build rather than buy.
Organic growth is heavily favoured by the Offshore Grower, and this is because they very much recognise the value of their products and services, and are steering clear of acquisitions.
Instead, they have partnered with key players to help them with their expansions or tapped into new talent pools.
Ophir also noted that Offshore Growers are very focused on hiring the best local talent who will understand the nuances of the local market, being much more reluctant about sending Australians in to manage operations.
7. Adoption of a test and learn strategy
Last but not least, Ophir observed that for Offshore Growers, rather than making all-out bets on a global expansion, these companies have adopted a "test and learn" strategy to navigate growth.
Firstly, they test their competitive advantage in the small open economies of Australia and New Zealand.
"Being a small multicultural, predominantly English-speaking, advanced economy has aided a number of the Offshore Growers testing their products and services in that ecosystem and gathering feedback, before expanding into other advanced economies overseas."
Then, Offshore Growers will pivot their businesses after learning from local mistakes.
"It is much easier to make mistakes and learn from them in Australia than in the US or Europe," the report continued.
It noted that many Offshore Growers have culturally embraced risk, and are then able to shift the model overseas after successfully testing and refining their model.
Importantly, companies shouldn't be going offshore just because they have run out of room in Australia, the report flagged.
Offshore Growers have seen success due to a combination of big macro forces and through a new way of doing business.
According to Ophir, the good news for investors is that "a next generation of Offshore Growers is germinating now".
Commenting that the environment is ripe for them, "the power of technology, social media and trade liberalisation has created fertile ground for those companies to thrive globally".
For investors, that capability for growth is vital at a time when constrained economic growth, both locally and internationally, is likely to constrain overall returns from markets as a whole, the report concluded.
Forward this article to a friend. Follow us on Linkedin. Join us on Facebook. Find us on Twitter for the latest updates
About the author