Try another search or check out these top posts
Invest
Two leading economists offer their predictions for the upcoming MYEFO
Prime Minister Scott Morrison has announced that the next federal budget will be unveiled in April next year, with the Mid-Year Economic and Fiscal Outlook (MYEFO) to be released on 17 December.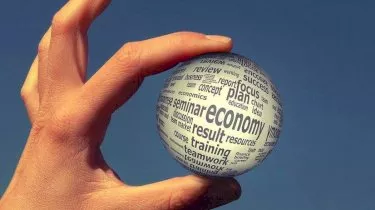 Two leading economists offer their predictions for the upcoming MYEFO
Prime Minister Scott Morrison has announced that the next federal budget will be unveiled in April next year, with the Mid-Year Economic and Fiscal Outlook (MYEFO) to be released on 17 December.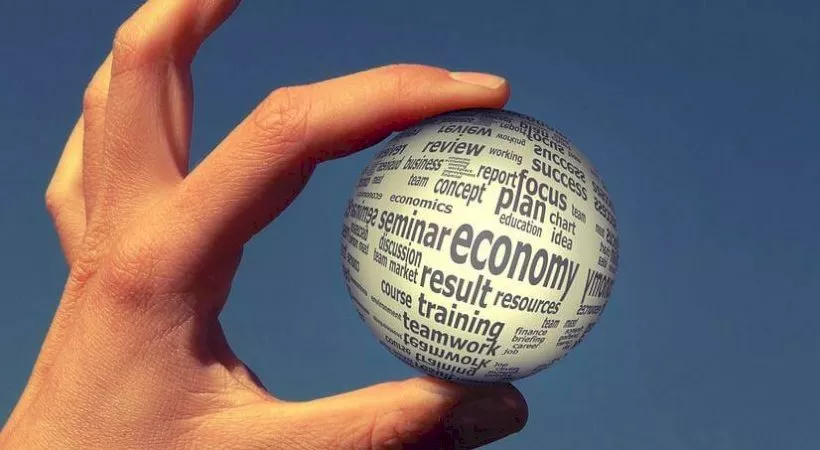 Ahead of the MYEFO, Nest Egg asked two leading economists for their predictions on what will be included in the outlook and whether it will herald that we've entered surplus.
Stephen Anthony, chief economist at Industry Super Australia
IN A SNAPSHOT:
Mr Anthony says the upcoming MYEFO will likely see the economy move closer to surplus, with the announcement predicted to come in April's budget. He warns against a preemptive announcement, as he remains skeptical a surplus can be maintained in the long term.
THE FULL ANALYSIS:
I assume the mid-year outlook is a bit of a sleeper. What I mean by that is that the government will follow the broad economic framework/economic forecast that it outlined at budget time earlier this year, except where those parameters have clearly altered. So, for example, in the case of oil prices, exchange rate, etc.
It (the government) will wait until next April to make any more fundamental changes to the economic outlook.
It has announced some minor spends, or impacts on the budget through discretionary policy, since budget time, and they will be reflected in the MYEFO.
Overall, I presume that for the current year (2018-19) that the MYEFO forecast for the budget will be a little closer to balance, perhaps a single-digit deficit, but not in balance yet. Presumably, the government will announce a surplus for the 2019-20 budget year as part of the 2 April budget.
Now, it is possible that it gets there sooner. It is possible that the government announces a surplus, or it forecasts a surplus at MYEFO before Christmas for the current budget year. However, I think it would be wise if the government held off that announcement because its largely predicated on temporary factors.
Even if it is achieved, it possibly won't be sustained because a key driver of revenue right now is very strong commodity prices, historically strong, at 45 per cent above the long-term average.
Therefore, the credit that perhaps the government is looking for, for returning the budget to surplus, might be more like shifting sand. It would be better for them to wait to see if surpluses are actually achieved and they're achieved consistently. I think, if we're waiting for that [to announce surplus], then we'll be waiting for a very long time.
I assume that because the government is going for the late MYEFO (the pre-Christmas one), the budget will be an election document and will, presumably, announce further tax cuts, hopefully some structural reform to the company tax system and, hopefully, good structural policy reforms overall.
I fear it will actually be a document that just summarises pre-election largess and, if that is true, that is a very unfortunate set of circumstances for this economy.
Shane Oliver, chief economist at AMP Capital
IN A SNAPSHOT:
According to Mr Oliver, the MYEFO will likely offer confidence that we will return to surplus in the next federal budget. He says should current projections prove true, this surplus will continue to grow over subsequent years.
THE FULL ANALYSIS:
The MYEFO is going to look quite healthy, because the government has seen strong revenue inflows and the monthly data, which has already been released, suggests that the 2018-19 budget is running around $9 billion better than expected back in May.
Back in May, the projection for the 2018-19 deficit was $14.5 billion, but this projection can likely be reduced to a deficit of $6.8 billion this financial year, which is quite a hefty improvement in the underlying budget deficit. This decrease in deficit is mainly due to higher commodity prices, such as iron ore and coal, and jobs growth being stronger, which result in higher corporate tax revenue and higher personal tax payments.
This reduced deficit can be seen as a flow on from last year's budget, which was projected in May to be $18.2 billion but turned out to be about $10 billion.
So, the deficit is looking smaller, and as things currently stand, that means we could be heading towards stronger surpluses in years ahead. Assuming that the improvement revenue flows continues into the year ahead, the May budget surplus could be running around $11 billion or so, as opposed to the $2.2 billion surplus they originally projected.
I don't think we'll get into surplus this financial year (2018-19) and MYEFO probably won't change the timing of the return to surplus, but it will provide added confidence that we will be in surplus by 2019-20.
This is all quite significant, because we expect that if the budget is looking healthier, it offers the potential for tax cuts or election handouts ahead of next year's election.
There was some talk that maybe a few of those handouts would be announced in the MYEFO, but now that the budget has been brought forward to 2 April, suggesting the election will be sometime in May, the government will likely try and keep the announcement of election goodies close to the election.
The most likely giveaway to come out of this April budget is personal tax cuts, starting in July of next year. They could probably give away $8 billion worth or so of tax cuts and other measures, and still keep the budget in surplus, running with current projections. This will just bring the budget back from $11 billion in surplus to the originally projected $2 to $3 billion in surplus.
In subsequent years, the surplus will likely grow on current projections, assuming we don't fall into recession or something goes horribly wrong.
It looks like the key aspects of MYEFO will be that the budget will look a lot healthier and confidence in a return to surplus in 2019 will be increased, leaving plenty of scope for election handouts, probably to be announced in the April budget.
Forward this article to a friend. Follow us on Linkedin. Join us on Facebook. Find us on Twitter for the latest updates