Try another search or check out these top posts
Invest
The growth industry fuelled by the Chinese middle class
The Chinese middle class is driving significant hospitality growth. Here's how investors can identify winners in this key growth market.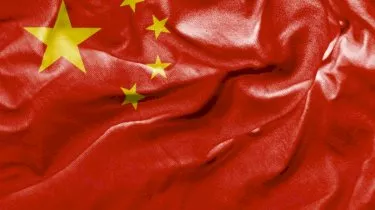 The growth industry fuelled by the Chinese middle class
The Chinese middle class is driving significant hospitality growth. Here's how investors can identify winners in this key growth market. 
Knowing how to invest in a growth market requires looking out for some key indicators of success. Here's an example of one company's approach which investors can learn from:
Huazhu Group is the second largest hotel operator in China, with more than 4,000 hotels and 400,000 hotel rooms in its hotel network. Huazhu owns over 10 hotel brands and its agreement with Accor provides it with the rights to the Mercure, Ibis, Ibis Styles, Grand Mercure and Novotel brands in China. Some of the hotels are owned or leased by Huazhu but the majority of the hotels are operated under a managed franchise model, whereby Huazhu provides the franchisee with a hotel manager and receives ongoing franchising fees while the franchisee is responsible for all the hotel operating costs (rent, employee expenses and capital expenditures).
Huazhu has increased its hotel network from five hotels at the end of 2005 to more than 4,000 hotels at the end of 2018, with about 500 hotels opened in each of the last three years and 600-700 hotels expected in 2019. There are insufficient branded hotels in China compared to the US, especially in the midscale segment and this will continue to drive new hotel openings in the foreseeable future. Huazhu has a strong and increasing hotel pipeline and this provides a long and visible runway for growth, with management targeting 10,000 hotels in the longer term.
With the rise of the middle class in China, there is increasing demand for midscale hotels, which have much higher prices and margins compared to economy hotels. Furthermore, the majority of new hotel openings are asset light for Huazhu as the franchisee is responsible for all the upfront costs and this is also margin accretive. The asset light model also protects Huazhu in a cyclical downturn as Huazhu receives a percentage of the franchisees' revenue but none of the costs.
Huazhu's competitive advantage stems from its loyalty program with 122 million members, which continues to grow every quarter. The loyalty program reduces reliance on referrals from online travel agencies while making the hotel network more attractive to potential franchisees as being part of Huazhu's network would immediately provide the franchisee with a potential customer base of 122 million.
Huazhu's founder was the ex-founder of Ctrip (the largest online travel agency in China) and Home Inns (the third largest hotel chain in China) and under his leadership, Huazhu was able to grow from five hotels to more than 4,000 hotels over 13 years as well as outperform peers in terms of both hotel occupancy and average daily prices.
We invested in Huazhu Group for these main reasons:
Growth: The Company has a long, sustainable and visible runway for growth.
Management team: Huazhu's management team has a strong track record of execution, growth and outperformance.
Business model: Due to Huazhu's franchise model it does not incur operating costs and is asset light.
Risk: There is a relatively low level of regulatory risk.
NOTE: Since we invested Huazhu's share price has recovered more than 70% and we recently fully exited our position as the valuation had become stretched. Nonetheless, it remains firmly in our sights should the share price again inexplicably materially decline.
Jordan Cvetanovski, Portfolio Manager of the Pengana International Fund
Forward this article to a friend. Follow us on Linkedin. Join us on Facebook. Find us on Twitter for the latest updates