Try another search or check out these top posts
Invest
10 things you may not know about listed commercial property but probably should
Invest
10 things you may not know about listed commercial property but probably should
The great Australian dream of owning a home was immortalised in the film The Castle, when Darryl Kerrigan famously proclaimed "It's not a house, it's a home".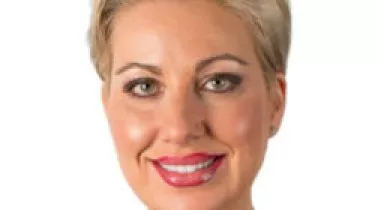 10 things you may not know about listed commercial property but probably should
The great Australian dream of owning a home was immortalised in the film The Castle, when Darryl Kerrigan famously proclaimed "It's not a house, it's a home".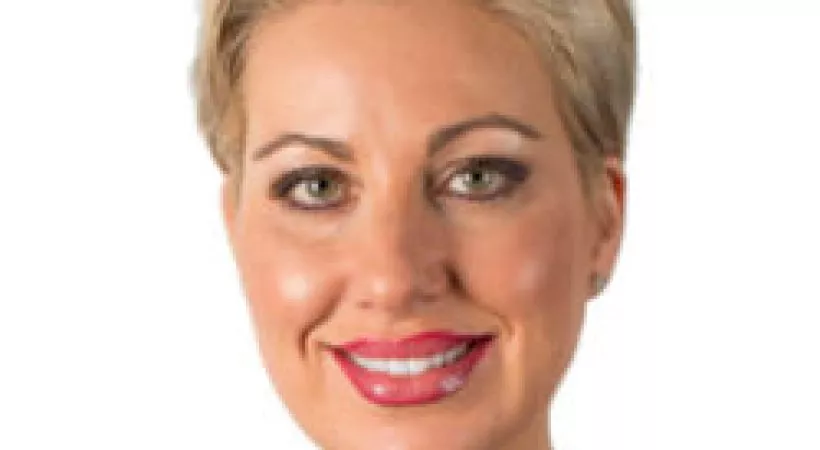 Australians are big fans of property. Whether you're a homeowner, renter, landlord, renovator, builder, buyer or seller, property is a favourite topic of conversation. It's no wonder why, either. Property accounts for 60 per cent of an average individual's total wealth.
While residential property dominates the headlines and our hip pockets, there's a major segment of the property market often overlooked, especially when it comes to investment portfolios – and that's commercial property.
The difference between residential and commercial property is vast. From an investment perspective, residential property is seen as a high growth, low yield investment; commercial property is viewed as exactly the opposite – high yielding and low growth. And while residential is familiar, commercial is much misunderstood.
That's something we intend to put right. Here, then, are the top 10 things you should know about commercial property.
1. It's a myth that only the wealthy can invest in commercial property
You don't need to be a billionaire to invest in commercial property. Through Australian real estate investment trusts (AREITs), formerly known as listed property trusts, you can invest in office towers, shopping malls and industrial buildings that may otherwise be out of reach.
When you buy an interest in listed property, you're buying a slice of a commercial property portfolio and the dividends and capital growth it delivers, without the risk of purchasing and owning the asset or portfolio yourself. And you can buy and sell AREITs on the ASX just as you would ordinary shares. Well-known examples of AREITs include Westfield, Stockland, Mirvac and Dexus.
2. AREITs let you invest in some of the highest quality property in the country
There are around 40 listed AREITs with a market capitalisation of around $140 billion. These trusts own some of the highest quality, best performing assets in Australia, including Chadstone Shopping Centre in Melbourne, Westfield Bondi Junction and 1 Bligh Street in Sydney. AREITs also offer exposure to a wide range of building types, from retail shopping malls, office buildings, storage and industrial parks to hospitals, aged care facilities and hotels.
The calibre of tenants offers another layer of protection for investors, as does the fact that rent has to be paid whether a company makes money or not. And even if a tenant gets into trouble, landlords rank highly in the credit queue.
3. Unlike residential, commercial property is all about the yield
Gross rental yields from commercial property currently stand at 5.0 per cent in Sydney and 7.5 per cent in Melbourne. In contrast, residential rental yields have fallen to record lows, hovering around 3.0 per cent and 2.8 per cent respectively.
The AREIT sector is currently yielding 4.9 per cent per annum. APN's AREIT Fund, which actively invests in a portfolio of AREITs, currently yields 6.4 per cent per annum. Commercial property is regarded as an income-focused investment mainly because of the predictability of the rental income and cash flows it delivers (see point 7).
4. If you chase high capital growth, you're also chasing higher risk
Whilst the value of commercial property does tend to increase over time it is not viewed as a growth asset. Instead, the focus is on delivering reliable, regular distributions from the recurring rental income. While capital appreciation is generally consistent with the rate of inflation over the long-term, if you're chasing a high level of growth by investing in commercial property, you're also chasing higher risk.
5. Just one commercial property investment can deliver instant, effective diversification
Owning your own property may be the Australian dream, but it fails when it comes to one of the immutable laws of investing: diversification. A single house, with a single tenant in a solitary location is anything but diversified.
In contrast, AREITs provide exposure to hundreds of different properties and tenants in many different locations. The APN AREIT Fund is a good example, offering investors access to more than 3,000 underlying properties across retail, office, industrial and other commercial sectors. You simply can't get this level of diversification with one investment in residential property.
6. You can buy or sell AREITs at any time
Property by nature is an illiquid asset. But investing in commercial property through AREITs means you can buy or sell at any time because AREITs are tradable on the ASX, just like any other shares. In contrast, direct property ownership is an "all or nothing" proposition. You can't sell a floor of an office building, a room in a house or one level of a shopping mall to release some cash. AREITs offer a way around this problem.
7. Your income stream is supported by regular rent increases
Commercial property is all about income. It's the rent collected from tenants, secured by long-term lease agreements (usually over five years although 10-, 12- or even 15-year agreements are not uncommon) that deliver relatively high, sustainable income to commercial property investors.
Central to this is the lease contract, which bolsters the defensive nature of the investment. Because rents increase over the lease period, either through an alignment with changes in the consumer price index, fixed annual increases or market-based reviews, rents typically cannot fall during the period of the lease contract. And that makes your income stream safer.
8. Tax advantaged income can boost your returns
This unique benefit is not widely known but has the potential to increase your after tax returns. If a property trust's distributable income is higher than its taxable income, these distributions may contain a 'tax-deferred' component.
Because a trust can offset its taxable income through a range of deductions – depreciation on plant and equipment, capital allowances on building structures, interest and costs during construction or refurbishment, and the costs of raising equity to name but a few – a trust's distributable income is frequently higher than its taxable income.
That means there's no need to pay tax now on tax deferred income. Instead, the tax deferred amount reduces the cost base of your initial investment, increasing the capital gain when you eventually sell.
For long-term investors, the benefits may be even more significant. If the units are held by a superannuation fund that realises the investments during the pension phase they have the potential to be completely tax-free.
9. AREITs remove the burden of property management
Buying and selling commercial property is a highly specialised field, as is property management. Building maintenance and upgrades, tenancy agreements and negotiations, and regulatory and governance compliance demand professional expertise. This is another benefit to investing in commercial property through AREITs. Properties are managed by highly experienced teams of experts, allowing you to sit back and enjoy regular dividends and potential capital growth without the management burden.
10. You can invest in commercial property from as little as $1,000
You need deep pockets to purchase a commercial asset outright, but the minimum investment in the APN AREIT Fund, for example, is $1,000. For a sum like this you can gain exposure to a broad portfolio of high quality properties that would otherwise be impossible to access as a private investor.
So that's it – the top 10 things that we believe ordinary investors might not know about investing in listed commercial property – a hassle-free way to earn an attractive, stable yield as well as some capital growth over the long-term.
Simone Newman is head of sales and marketing at APN Property Group.
Forward this article to a friend. Follow us on Linkedin. Join us on Facebook. Find us on Twitter for the latest updates