Try another search or check out these top posts
Invest
Impact of blazing bushfires leaves cost of inaction obvious
The current bushfire crisis is expected to have broad-reaching economic impacts, writes Eleanor Creagh.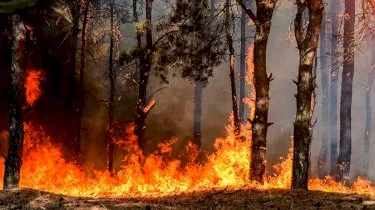 Impact of blazing bushfires leaves cost of inaction obvious
The current bushfire crisis is expected to have broad-reaching economic impacts, writes Eleanor Creagh.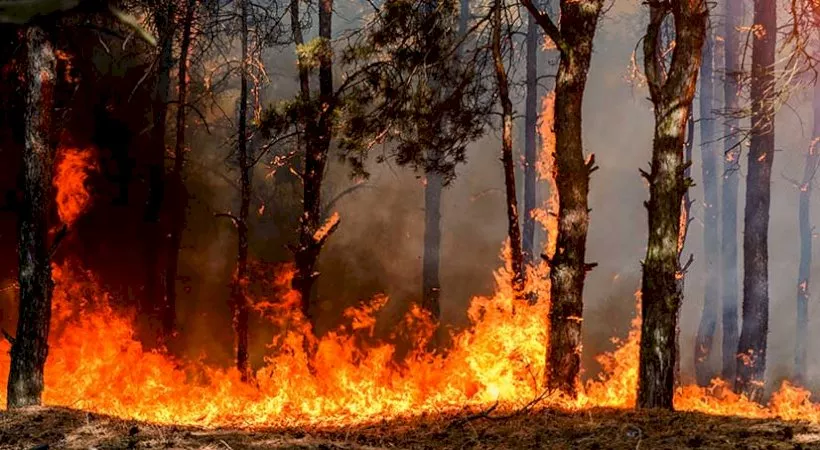 Australia's climate has heated up by greater than 1 degree Celsius since 1910, causing an increase in the frequency of extreme heat events, drought and fires. 
In fact, 2019 has been the hottest and driest year on records dating back to 1910, according to the Bureau of Meteorology.
The crisis highlights how vulnerable Australia, the world's third-largest carbon polluter and driest inhabited continent, is to environmental risks as our planet's temperature rises, with the current bushfire crisis alone having broad-reaching economic impacts as fires and thick smoke engulf Australia, leaving the air quality worse than Delhi, Mumbai and Beijing.
The impact is hard to gauge at present but will cost the economy millions of dollars, factoring the damaging disruption to tourism, trade, construction, agricultural activities and retail/eating out. This at a time when the underlying economy is already weak and sluggish, consumers are reigning in their discretionary spend and saving more, and the private sector is in recession.
At present, tourists holidaying across the south coast of NSW are being told to evacuate ahead of more record-breaking hot weather this weekend. Tourism plays a significant part in Australia's economy, contributing 3.2 per cent to GDP and 4.9 per cent to employment in 2016-17, according to Tourism Australia research.
For many visitors, Australia is seen as a getaway free from the smog that engulfs many heavily polluted cities across Asia, but the thick smoke that is lingering over Australia's east coast has left air quality at more than 10 times hazardous levels, according to local health authorities.
A global air quality index ranked Canberra's air worse than New Delhi, India or Lahore, Pakistan, and now Sydney's air quality is below that of renowned poor-quality polluted air in Beijing and Jakarta.
Restaurants and cafes will also be hit as healthcare professionals urge people to limit outdoor exercise and activities whilst the air quality remains hazardous. Yet another reason for the already cautious consumer to limit their discretionary spend. This hit coming at a time of year which is seasonally busy, being the height of summer.
Bushfires are also cutting off major transport routes and impacting regional trade and trucking industry, which could potentially lead to food shortages. Authorities have advised that the Eyre Highway – the only sealed road linking Western Australia and South Australia – will be closed for at least the next five days, leading to disruption in trade and transport of fruit and vegetable produce, even temperature-controlled medicines may be in short supply in Western Australia if road closures persist.
We have previously seen that the increasingly poor state of the Australian economy and the Reserve Bank's failure to meet its objectives combine to make further rate cuts inevitable. We have detailed that the RBA will cut the cash rate again in February and once more in 2020, taking the cash rate to 0.25 per cent, the effective lower bound.
Raging bushfires, and a now resilient Aussie dollar lifting off support levels will only add to the ongoing pressure on the RBA, particularly whilst the government continues to sit on the sidelines, leaving the heavy lifting to the central bank. This means the domestic outlook will continue to place downwards pressure on the currency's recent rally and bond yields.
These impacts are not just a one-off, with longer-term effects of a warmer Australia continuing to pressure agricultural productivity, tourism and other industries.
As the impact of drought, unseasonably heavy rains, temperature changes and fires effect agricultural output and productivity, a clear outcome is likely to be increased food prices. This translates via loss of farmland or production capacity as well as crop destruction, or increased costs of exposure to climate variability. A continued increase in frequency of extreme weather-related events poses a long-term risk for the economy.
If the impact on the planet from the effects of climate change is not enough to spur change, the economic, political and social unrest/public backlash will be.
As the incidence of extreme weather events wreaks havoc on farmland and agricultural activity and, hence, food prices, water security, biodiversity, welfare and human/animal health, the climate crisis will not be left unaddressed. The warming planet has direct implications for public policy, not just domestically but internationally, in order to avoid social unrest resulting from food price spikes, water security concerns and other severe disruptions. This paves the way for climate change to shape the public policy debate not only in 2020 but for years to come.
A UN report finds that to meet the goal of limiting warming to the pre-industrial level of 1.5 degrees Celsius over the next decade, nations must nearly halve emissions by 2030, warranting unprecedented action across the globe.
Warming beyond 1.5 degrees will lead to increased risk of drought, wildfires, hurricanes and outbreaks of agricultural pests, according to climate scientists. Increased levels of atmospheric greenhouse gases reduces food quality, as well as prices pressuring not only household budgets but health, with people around the world will be at risk of losing their homes and livelihoods to natural disasters, resulting in cascading effects such as climate-induced migration, inequality, unemployment and social unrest.
For the Australian Prime Minister, Scott Morrison, the current crisis will serve as a defining moment in his political career. The PM faces growing backlash for his leadership failures, indifference to the climate debate, and support of coal mining industry. He is blundering from failure to failure in his handling of the present disaster.
Although no official opinion polls have been released, the current veil of contempt for the PM is palpable across social media outlets. Multiple derogatory hashtags are trending on Twitter as the Australian public voice their discontent with the PM's total lack of empathy and recycling spin-doctoring.
If the PM does not change his tack and correct his current messaging, his leadership may never recuperate. Global emissions are anticipated to hit an all-time high this year, and Australia lags most developed nations on credible climate policy.
The PM has the opportunity now to take the bull by the horns in an attempt to restore his reputation and take critical action against climate change and national disaster management, now more so than ever as costs of inaction are all too obvious.
Eleanor Creagh is the Australian markets strategist for Saxo Bank.
Forward this article to a friend. Follow us on Linkedin. Join us on Facebook. Find us on Twitter for the latest updates