Try another search or check out these top posts
Invest
Hybrid blockchain: Best of both worlds for digital finance?
Most financial institutions worldwide are betting big on blockchain – but have they put their money on a losing horse? queries NetApp's Paul Crighton.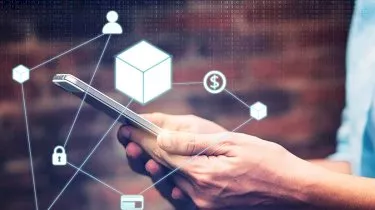 Hybrid blockchain: Best of both worlds for digital finance?
Most financial institutions worldwide are betting big on blockchain – but have they put their money on a losing horse? queries NetApp's Paul Crighton.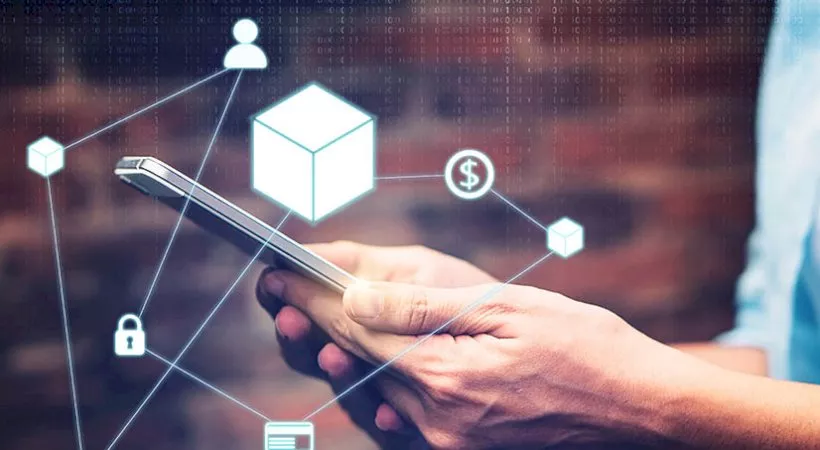 >Blockchain investments worldwide are set to reach some US$2.9 billion this year, with more than US$1 billion expected from financial services alone. Yet, major wins and success stories have proven relatively elusive, particularly for retail banking and other consumer-focused segments of financial services. It's no wonder some Australian financial leaders are questioning the actual value of blockchain for their industry, and whether its ROI has been overinflated just like other speculative technologies.
A new approach to blockchain could change all that. Hybrid blockchain, much like other forms of "hybrid IT" before it, offers businesses the best of both worlds in speed, security, and scalability. If supported with the right infrastructure, that could catapult blockchain into the mainstream as a win-win for both financial service providers and their customers.
Hedging the blockchain bet
Blockchains typically fall into one of two types – public or private – with each posing certain challenges for financial services adoption. Public blockchains, like the sort used in cryptocurrencies such as Bitcoin, allow far greater access to services or information stored on the blockchain's ledger. However, they also limit banks and other financial institutions from using it to store more sensitive data.
Private blockchains return visibility and control to either a single source (like the financial institution) or a network of pre-approved trusted parties. This not only improves data security, but also allows for faster and more scalable transactions. However, it significantly reduces the availability of services based on that blockchain, all but eliminating B2C applications from the mix.
As the name suggests, hybrid blockchain combines the advantages of public chains and private networks. Certain components of the blockchain, like recording of transactions on the ledger, remain under control of a private network which only trusted parties can join. The public components of the chain, however, remain available to all parties including the bank's customers.
This lends itself particularly well to financial services partnerships, like a recently announced platform between Australia's "Big Four" banks to streamline retail financing. In such a case, the banks and landlord would record transactions through the private network, but a wide range of other parties – including retailers and their stakeholders – could also view and manage aspects of their transactions via the public component.
In the high-stakes game of digital finance, adopting hybrid blockchain is akin to betting on both red and black. It gives financial service providers a reliable way of extending blockchain beyond the back office and into customer-facing territory, while laying the foundations of trust for a more open banking environment. However, that isn't to say the industry should go all in on hybrid blockchain just yet. As with adopting any new digital platform, the most successful strategies will involve careful groundwork and a clear vision to deliver meaningful returns on their blockchain investment.
Infrastructure and intent: table-stakes for innovation
For hybrid blockchain to succeed, banks and other finance companies will first need the right infrastructure to support them. That includes storage, compute, and network capabilities that support a high processing speed – writing transactions to the blockchain's ledger, verifying members of the private network, and so on – as well as rapid scalability to support growth in transactions and participants.
It's worth remembering that, although public cloud solutions promise high levels of scalability, they may not necessarily offer the performance and speed necessary for writing transactions to a blockchain at high volumes. In most cases, a hybrid cloud approach will suit hybrid blockchain best, using high-speed, a high-scalability data management solution to manage changing performance and volume needs across the full infrastructure portfolio.
Even as financial service providers shore up their infrastructure, they need to clarify the intent behind their use of blockchain – hybrid or otherwise. In some cases, like the "Big Four" example mentioned earlier, that goal might be to reduce fraud while strengthening information-sharing between bank databases. In others, it could be speeding up or better securing customer transactions, like what Australian and overseas banks are doing with cross-border payments. But for hybrid blockchain to truly succeed, that intent needs to align with the financial service provider's bottom line and the needs of its customers. Otherwise, we will continue to see high spending on blockchain without much to show for it.
Hybrid blockchain represents the best of both worlds for most, if not all financial service providers, especially when combined with robust infrastructure – typically involving hybrid cloud of some sort – to bring speed, scalability, and security to different parts of the chain. But its success depends on a whole other "chain": that of the customer experience, from app design all the way to cloud and network security. Financial service providers will do well to remember that hybrid blockchain, for all its potential, is just another tool in the digital kit. It's how they wield it, and for whose benefit, that will ultimately make the difference.
Paul Crighton is the Australia and New Zealand managing director of NetApp.