Try another search or check out these top posts
Invest
'Now is the time to get excited': Finding opportunities in the stock market fall
Invest
'Now is the time to get excited': Finding opportunities in the stock market fall
Dale Gillham, Wealth Within's chief analyst, refutes the current media paranoia over the Australian stock market's recent downturn and reveals how investors can turn the fall into opportunities for future wealth.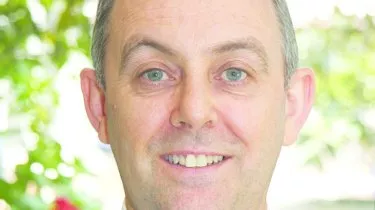 'Now is the time to get excited': Finding opportunities in the stock market fall
Dale Gillham, Wealth Within's chief analyst, refutes the current media paranoia over the Australian stock market's recent downturn and reveals how investors can turn the fall into opportunities for future wealth.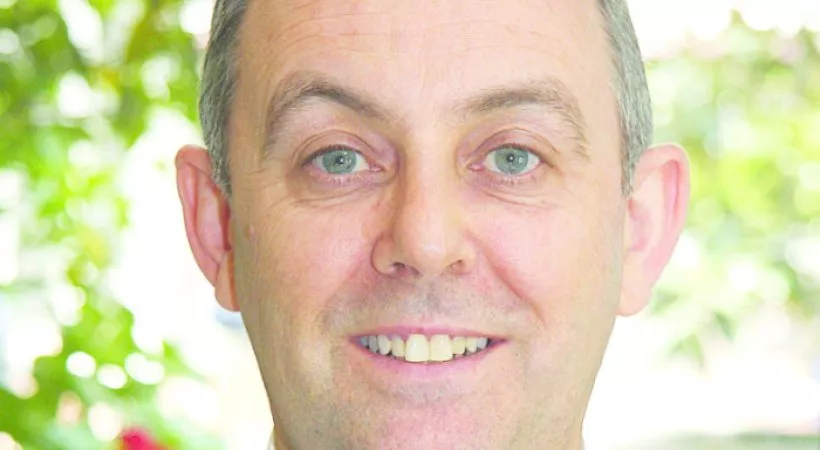 Given that at the start of the week the market was down a touch under 10 per cent, do you see the current downturn as a short-term correction or a long-term bear market?
It's just normal market conditions when it goes down. The market goes up in stairs and comes down in elevators. But when we're talking about coming down in elevators, we're talking about mass panic. The market is absolutely, positively not crashing, and it won't.
The market has normal yearly movements, when it goes up and back down again. It actually does it twice a year. Those sorts of moves are usually 5 to 8 per cent, but then every five years it will be more like 10 per cent, sometimes up to 15 per cent. Right now, the market is just doing what it normally does.
I think if our market hasn't had its low last week, it will have it either this week or next week. I'm leaning towards it having had it last week, and it will be rising up through to Christmas. I think we'll probably even give our all-time high a nudge by the end of the first quarter next year, if we haven't broken it by the end of the first quarter next year. We have a good economy, everything is stable, interest rates are low. There's no reason for the market to be falling. We don't have euphoric mind, we don't have over-leverage, all those sorts of things that cause crashes.
What are some of the explanations for the current fall in share prices?
It's pretty normal for our market to fall August, September, October or November. Why is it happening? There's potentially a lot of different reasons.
A lot of people are saying it's the Trump effect, with the trade war against China and the stronger US dollar etc. But most of the time it's really about a readjustment of portfolios. Big fund managers do things on a regular basis that cause movement in the markets. Right now, I think it is just an adjustment of portfolios.
It's true that China has slowed down, so, therefore, they're not buying as much iron ore which means BHP is a little bit down. But I think that materials sector is actually looking really good.
Unfortunately, it doesn't get more bad news than the banks, and this week they're going to come out with more bad news about their profits.
A number of mass media outlets have suggested the size of this fall signals that investors should start to be worried. Do you agree that investors should begin to be concerned?
I think it's a total blow out. I get quite annoyed at these times when you get people out there creating mass hysteria with the general public. What I teach my students is that it doesn't matter where the market's going, whether it's going up or down, it's what you do about it.
Consumers at the moment can either they stay in and ride out the bump or they get out altogether. The last week or so I've been saying, if you're nervous that just means you don't know enough. That means you're listening to everyone else but you don't have a plan or a solid strategy. If you have a plan and a strategy, there's never any need to panic or be stressed.
I think it's just about that fear of the unknown. Investors not knowing what the market is going to do and having the GFC fresh on their minds from only 10 years ago. Many are concerned that it is going to crash by 50 per cent and they're going to lose their superannuation, their house and everything else.
The reason we have more volatility, nowadays, is the big end of town, who trade up to 75 per cent of the shares on the marketplace, understand the power of the media to push the market round. They actually start selling to push the market down, which then gets everyone else starting to sell, so they can buy at a cheaper price, pushing it back up again and make money. Short sellers in the marketplace creates volatility and it creates trading volumes, which means brokers make a lot of money.
Given the current market conditions, are there any broad recommendations that you can make for the everyday Australian investor?
Right now, I think that if you have a buy and hold mentality then there is nothing to worry about. In six or eight weeks, maybe 12 weeks, you'll be back where you were before.
That being said, although buy and hold does work and you do get a return if you buy good top 10, 20 or 50 shares, now more than ever you need to be a bit more active with your portfolio management and protect your downsides. 
That's one thing a lot of people don't do – protect their downside. They hold on to stocks that are falling too heavily. For example, I had somebody post a comment on my YouTube videos, saying, 'I bought AMP at $3.83 and now it's down 30 per cent. What do I do?' The first mistake is that you bought a stock that is falling and the second mistake is that you held on to a stock that is falling.
You should always have a plan to get out, and this is where I find people really struggle, especially those in retirement. What I teach people is if a stock falls 15 per cent below your buy price or off any high price just get out, put your money in the bank and find another stock that will go up. That's enough to allow for fall without it being too much, and it also allows for the stock to fall a bit and go back up again. You get the cash in the bank and you're only going to suffer a small loss on your total portfolio. For example, if you have 10 stocks, that 15 per cent you would lose on that one stock would represent about 1 to 2 per cent of your total portfolio, which is nothing. It gives you piece of mind that whatever happens, you will be out of the market.  
To me it's about putting out the message that now is not the time to panic. Now is the time to get excited. Now is the time to look at some of the good shares to buy for the medium to longer term. Have a good plan, as at the moment you're able to pick up some brilliant shares. Some of these banks are good prices right now and there are massive shares, such as BHP, Rio Tinto and Fortescue, all at good prices. For the first time in about 10 years, I'm telling people about Telstra, as the communications sector is looking good. Healthcare stocks and energy are also looking good.
It's the old Warren Buffet saying, 'Buy in doom, sell in boom'. The gloomier the news is, that's when you should start buying. But the masses tend to do completely the opposite – they panic, and they start selling out when you should be buying in. There's a lot of good opportunities and I get really excited at times like this, because it means you can get good stocks quite quickly.
Forward this article to a friend. Follow us on Linkedin. Join us on Facebook. Find us on Twitter for the latest updates