Try another search or check out these top posts
Invest
Digging into the roots of US trade tensions
Talk of a trade war between the United States and several of its key trading partners continues to intensify. China has borne the brunt of the US tariffs targeting a wide range of goods, and has threatened reprisals of its own, creating a tit-for-tat situation between the world's two largest economies.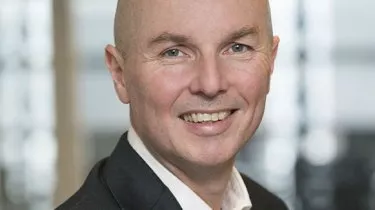 Digging into the roots of US trade tensions
Talk of a trade war between the United States and several of its key trading partners continues to intensify. China has borne the brunt of the US tariffs targeting a wide range of goods, and has threatened reprisals of its own, creating a tit-for-tat situation between the world's two largest economies.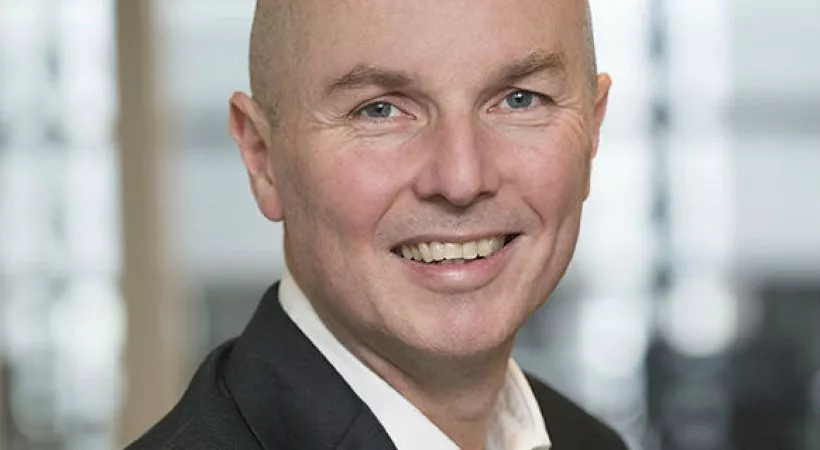 Templeton Global Growth Fund's Peter Wilmshurst with Templeton Global Equity Group's Norm Boersma digs into the roots of the current trade tensions. The situation may amplify the upward pressure on inflation and interest rates that has been building late in the cycle — possibly to the advantage of value stocks that can benefit in such an environment making them a negative for global growth and cooperation.
The backstory: rise of protectionism
While trade tensions have been making headlines for the past few months — and seem to be escalating recently — the causes have deep roots. Globalisation has evolved and broadened over the past several decades, benefiting Western consumers, emerging-market manufacturers and workers and the global economy in general. It has helped pull millions out of poverty and significantly strengthened the ranks of the global middle class. Yet, the benefits of globalisation have not been distributed evenly. "Blue collar" Western workers who have seen their jobs sent overseas and struggled to adapt to the new economic landscape have felt understandably disaffected by globalisation.
The financial crisis of a decade ago didn't help, nor did the policy response, which succeeded in generating the asset-price inflation investors had sought, but failed to generate the wage inflation workers longed for.
For these and other reasons, protectionism has been generally on the rise in developed markets and has found expression in the United States under President Donald Trump's "America first" platform. The problem, in our experience, is that protectionist policies rarely deliver in the long run on their promises.
Trump's announced tariffs — targeting a long list of goods including steel, aluminium, solar panels and home appliances — are part of a protectionist trade stance that also includes America's withdrawal from the Trans-Pacific Trade Partnership, an ongoing investigation into China's intellectual property practices and an ongoing push to re-negotiate NAFTA. As of June 2018, the US Office of the United States Trade Representative has targeted more than 1,000 Chinese products valued at about US$50 billion in 2018 trade values. The tariffs are set to be imposed in phases and mainly focus on those key industrial products and technologies tied to China's "Made in China 2025" initiative.
Putting trade tariffs into context
The levying of tariffs is not a new feature of American trade policy; every president since Jimmy Carter has imposed some kind of protectionist curbs on trade, often targeting steel. Nor will many of Trump's tariffs do much economic damage in isolation; the most prominent, on steel and aluminium imports, would only reduce US gross domestic product by 0.2 per cent annually in the short term.
What is new about these measures is their context. They come at a time when America is turning inward, away from its long-held role as champion of free-market capitalism, international co-operation and other tenets that define globalisation. What makes the current moment especially dangerous in our view is the heightened potential for more worrisome forms of retaliation, particularly from China at a time when President Xi Jinping is striving to present an alternative to US values and hegemony.
Intellectual property: tinder to the fire
The real risk we see is that the tariffs introduced thus far are just the opening salvo in a full-blown multilateral trade war impacting the global economy at large. Perhaps the greatest tinder box in this potential conflict is intellectual property rights in the technology sector. An investigation by the United States Trade Representative into China's intellectual property practices concluded in a 2017 study that Chinese theft of intellectual property costs American companies up to US$600 billion annually.
An escalating trade war between China and the United States implies rising prices for consumers and a likely acceleration in inflation, putting upward pressure on interest rates. Overall, in our view it would likely result in both countries becoming less prosperous and secure.
Tariffs aren't the only protectionist measures the United States has taken. Congress earlier this year introduced a bill to stop the government from doing business with two Chinese telecoms firms (though President Trump has since defended one of these companies' access to the US market). President Trump also took the unusual step of blocking the takeover of a US memory-chip maker by a Singaporean competitor, citing national security concerns.
While we think the risk of an escalating trade war is a clear negative for global growth and co-operation, the knock-on effects of higher inflation and rising interest rates could conversely help cushion value-oriented stocks from the adverse consequences. That's because value stocks are often concentrated in interest rate- and inflation-sensitive sectors like financials and commodities.
Seeking potential opportunities
Value stocks have underperformed growth stocks 10 out of the past 11 years, marking one of the longest and deepest bear markets ever for the style. A major cause of value's woes has been artificially low interest rates, which we believe have distorted the value of money and forced investors out of the risk curve in search of growth and yield.
We think the ongoing normalisation of US interest rates could support value-oriented stocks and other late-cycle beneficiaries, such as the financial and energy sectors and European markets. European markets tend to do well late in the cycle due to their high exposure to inflation- and rate-sensitive sectors like commodities and financials. European companies have been vastly under-earning their US peers while trading at historic valuation discounts, offering scope for both profit improvement and multiple expansion as conditions policy conditions normalise.
Overall, we view the risk of an escalating trade war as a net negative for global economic growth and equity market prosperity. While we think value portfolios appear relatively well-positioned for a late-cycle, rising-rate environment, escalating trade tensions nevertheless remain cause for concern among global investors.
Peter Wilmshurst is research analyst and portfolio manager at Templeton Global Growth Fund and Norman Boersma is chief investment officer at Templeton Global Equity Group. 
Forward this article to a friend. Follow us on Linkedin. Join us on Facebook. Find us on Twitter for the latest updates