Try another search or check out these top posts
Invest
A different report this morning — a look at bitcoin
US stocks were higher overnight as optimism around the tax bill gains momentum, and that flowed through to a higher US currency, writes Denis Pipic.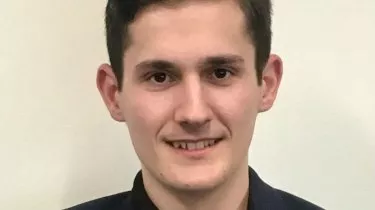 A different report this morning — a look at bitcoin
US stocks were higher overnight as optimism around the tax bill gains momentum, and that flowed through to a higher US currency, writes Denis Pipic.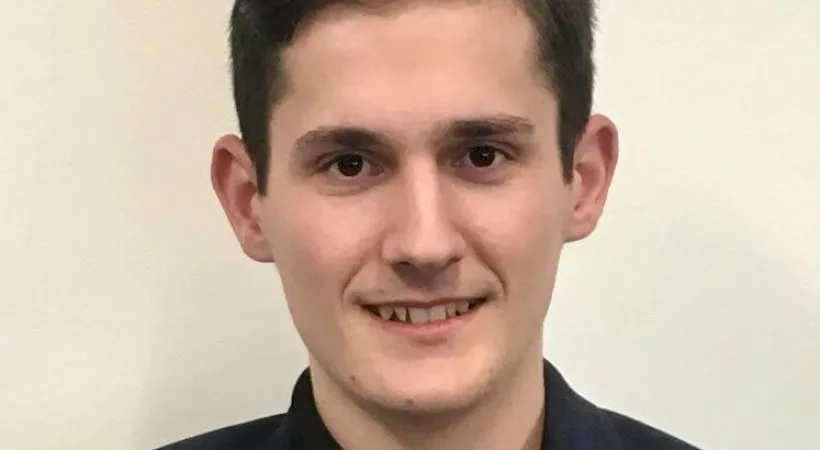 The pound sterling, as of 8 December, was also strong on speculation that Ireland and Britain were close to a Brexit deal. SPI Futures are trading up 23pts.

Something different this morning with Market Matters (MM) joining the plethora of reports on bitcoin. We're not usually late to the party, but it does feel we are a little on this one. Still, the below provides a good overview of what it's all about, authored by Denis, of the talented up and comers at MM! I hope you enjoy.
What is bitcoin?
Bitcoin is a digital currency, created by solving mathematical problems and held electronically in a bitcoin wallet, which can be created online or on one's own computer. A fundamental property of bitcoin is that it is decentralised and non-inflationary. There is no central bank or reserve that controls the creation of new coins. There is also a set number of bitcoin that can ever exist — 21 million, though even one millionth of a bitcoin can be held and transacted. It is estimated that there are about 4.4 million bitcoin left to be created, but as time goes on, the difficulty of mining increases and reward decreases. The final bitcoin should be created sometime between 2110 and 2140, after which miners would only receive transaction fees as a reward. There is no way for individual bitcoins to be destroyed or to be forged. The blockchain is the core component of bitcoin and other digital currencies (cryptocurrencies) that ensures both of these important aspects are maintained. It's like a digital ledger that stores all transactions ever made, along with a time and date, that can't be edited or changed once written to. Every computer that mines bitcoin or acts as a node (a server that is solely for the maintenance of the blockchain and the verification of transactions) forms part of the blockchain.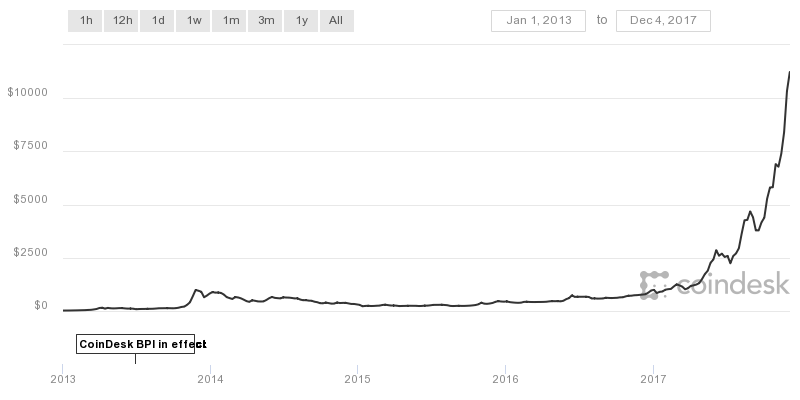 CoinDesk
Today, there are nearly 10,000 nodes running and hundreds of thousands (if not more) miners. They all follow the same rules, and all check and recheck other miner and node verifications to ensure no fraud can take place. This system, in combination with the large number of participants, ensures that no single actor or authority can change the rules or forge transactions without their actions being rejected by the rest of the network.
Who are the major players?
Due to the anonymous nature of bitcoin wallets and addresses, it is difficult to know who exactly has the largest holdings. There are, however, a few well known players whose holdings have been made public in the past and whose net worth can be estimated today. The most notable are Tyler and Cameron Winklevoss of Facebook lawsuit infamy, who recently had a bitcoin exchange-traded fund application rejected by the Securities and Exchange Commission. They purchased over 90,000 bitcoin back in April 2013 at US$120 a coin. With the price as of writing hovering around US$12,000 per coin, their worth is estimated at about $1 billion.
Distribution of Mining Power
Source: CNBC
There are also other groups involved that may not have a significant physical holding of bitcoin, but have a large deal of power regardless. With the advent of Application-Specific Integrated Circuits (computers that perform very few tasks, but extremely efficiently), the creators of these ASICs enable a purchaser to join a group with other owners as well as the manufacturers own mining operations. This group is called a mining pool, where rewards are smaller but consistent and split according to work performed. Bitmain is the largest of these ASIC producers and was established in 2013 in China. They have their own pool called AntPool — which is estimated to have about 20 per cent of all mining power (hash rate) in the world. China, which is known to subsidise electricity costs for commercial mining operations, contributes over 80 per cent of today's hash power. The impact ASICs have had cannot be understated. A single miner, which costs US$1,400 today, has the same mining power as the entire bitcoin network did in late 2012.
Why is bitcoin so volatile?
While an average stock on the S&P 500 may average 10 per cent annual returns over the long term, bitcoin may see double that change or more in a 24-hour time period, and it's up over 600 per cent since the start of the year. Why is this?
1.      Traditional rules and expectations can be difficult to apply to bitcoin
Traditional assets may be bought and sold with knowledge of similar assets prices and past performance in mind, as well as reasonable future expectations. Bitcoin, being the first technology of its kind to grow beyond a proof of concept, and having only been in the mainstream for barely five years, has no real benchmark to compare against. It is effectively in uncharted waters moving forward, as the market grapples with wildly varying expectations as a result of the lack of information.
2.      High rolling investors have greater influence over markets than in traditional share markets
Lack of regulation and relatively small but numerous exchanges mean early investors, who may have bought thousands of bitcoins when they were very cheap, can now manipulate prices on individual exchanges. This can also have a domino effect, where participants on other exchanges try to act before the price change reaches them.
3.      24/7 internet news cycle plus 24/7 trading worldwide means faster dissemination of information and rumours
While traditional asset prices may be influenced by reports and rumours published by established media presences or investment banks, news relating to bitcoin is mostly broken on Twitter or by small, online only news outlets. This combined with 24/7 trading worldwide means that when an event occurs, it spreads fast, and can impact markets immediately, even if the event is only tangentially related to bitcoin — or if it wasn't even true!
Why should I be interested in bitcoin?
Bitcoin was developed as a decentralised, peer-to-peer currency in the midst of the global financial crisis in 2007/8. There is no doubt that bitcoin still offers a unique proposition in today's economic and political climate as a store of value — a digital gold. Take Venezuela for example, where inflation is reaching record levels and food prices are climbing even faster. Bitcoin allows an easy escape route for citizens who may have no access to alternative stores of value like gold, or where those stores may be seized or taxed by the government. If a Venezuelan had put bolivar into bitcoin at the end of 2014, they would have gained nearly 1,000 per cent today in terms of bolivar even if bitcoin had stayed the same price — or over 27,000 per cent if today's price is used.
There is still use for bitcoin even in economically stable countries. Large or small transactions to anywhere in the world can be sent for no more than a few dollars, with funds clearing in far less time than a bank transfer. The technology itself is also revolutionary for commercial purposes. The blockchain concept is now being repurposed by commercial banks and other financial institutions as a way to prevent fraud, to enable faster, cheaper and more secure payments, its possibility to be used as a trading platform, and more. The Australian Securities Exchange announced very recently that they would be replacing its registry, settlement and clearing system with blockchain technology to cut costs for customers. Another real world example of blockchain usage is Ripple. It's an alternative cryptocurrency that also uses the blockchain concept, and is already in use by commercial banks such as NAB, Westpac and the Royal Bank of Canada.

Commercial banks that have adopted Ripple for their operations. Source: Hodor's XRP Blog
We can also look toward the Enterprise Ethereum Alliance, which is a group that is committed to leveraging technology that is built from the blockchain concept for commercial purposes. Members of the Alliance include Cisco, ING, Toyota, Intel, J.P Morgan, Santander, MasterCard, Microsoft and many more.
It can also certainly be seen as an opportunity for investment and future practical use. Even though bitcoin has been relatively mainstream since 2013 or so, there is still room for it to grow upwards as it moves further into uncharted territory and new all-time highs, depending on how soon critical issues are resolved, issues that prevent it from being used currently in day-to-day activities.
What's the catch?
Despite the hype, bitcoin is hardly ever used in day-to-day transactions, and only enjoys niche status as payment for electronic goods or other long-term purchases. There are fundamental issues that bitcoin must address before it can truly be used worldwide, as an alternative to PayPal, banks, and state currencies — to become true peer-to-peer digital cash.
The most pressing of these issues is the rapidly rising fees and time involved in making a transaction, which are a result of a failure of the technology to adapt to the huge increase in transaction volume. Fees and times are increasing largely as a result of rules that were put in place in bitcoins' early days. Where fees and transaction times may have been a few cents and an hour or two at most in the past for a single transaction, today it would be few dollars and multiple hours at best. This has eliminated micro transactions as a use case for bitcoin, and many small businesses no longer accept it. Despite these limitations, the network must continue to abide by the rules, as changes are very difficult to reach consensus on.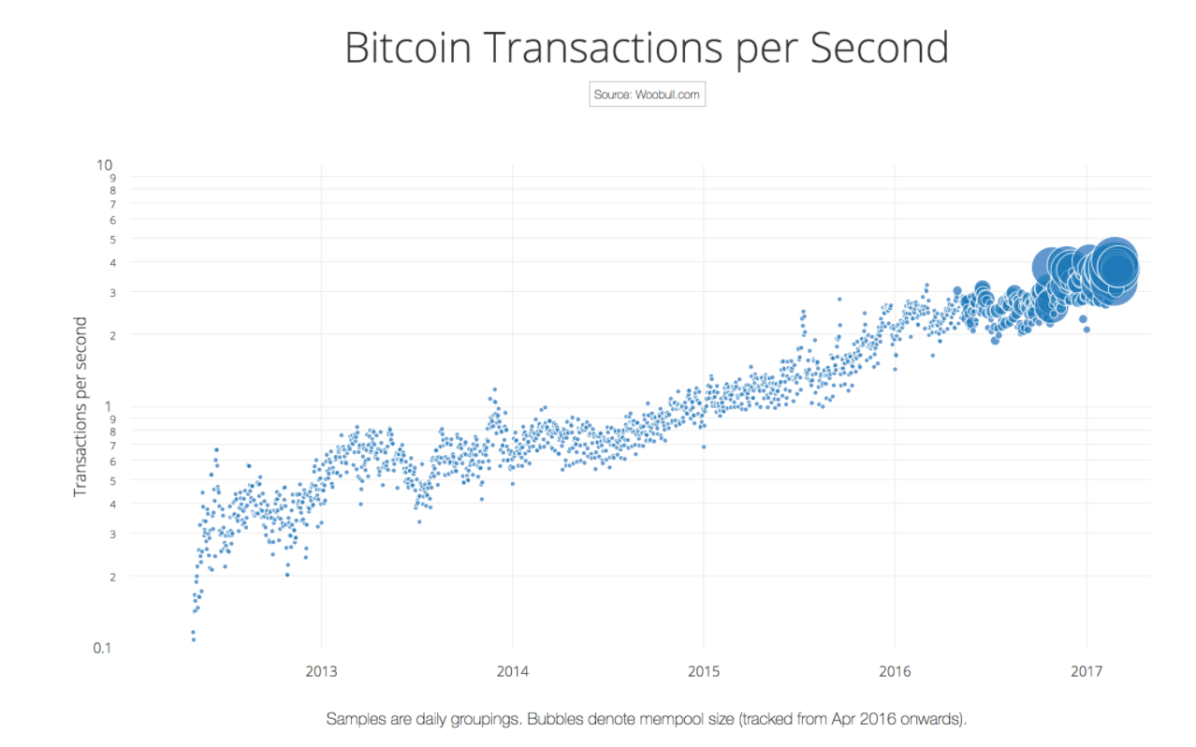 Note that transactions per second have mostly plateaued in 2017 despite huge increases in price and interest. Source: bitcoinnewsy
So, even though there is far more interest in bitcoin, and more wanting to transact in it than ever before, the fundamental rules of bitcoin create a hard ceiling on the number of transactions possible. The technology itself is also ill-equipped to scale to the kind of transaction volume that other payment processors like Visa see. Bitcoin has a hard cap of around 5-6 transactions per second, while Visa averages about 2,000. Even if the number of transactions possible could be multiplied many times over by adjusting the rules, it would still be completely unequipped to be used on a worldwide scale. It would also become far more difficult to run a node, the running of which by as many users as possible is needed to prevent attacks on the blockchain.
Alternative methods must be used instead — additional technologies on top of bitcoin to act as a middleman between the consumer and the original blockchain to greatly increase transaction capacity. The Lightning Network is a popular proposed solution that fits this description, but is still in the very early stages of development with its own set of issues to solve. In the meantime, bitcoin is losing its practical value, and may be relegated to almost solely being a store of value or for use in high value transactions.
Bitcoin is also facing competition from a wide array of alternative cryptocurrencies, collectively known as altcoins. These altcoins, numbering well over 1,000, can range from simple cookie-cutter startups to advanced coins that have unique features with a large development team backing it, like Ethereum. While bitcoin may have the first movers' advantage, there has been a significant trend in 2017 of investment in altcoins over bitcoin, which have seen triple digit percentage gains or more.
What's the bottom line?
Bitcoin has been catapulted into the spotlight in 2017, building on past success and recognition in 2013. But as its core features have largely stayed the same, the world — and its competitors — has continued to grow and innovate. We see this in the mass production of ASICs, centralising mining power more and more to a few large pools. And we see it in the explosion of interest in altcoins (which were no more than a niche within a niche three or four years ago), as the market looks away from bitcoin to fulfil its day-to-day transactional needs. Despite the problems, bitcoin has been resilient, as investors and holders have maintained high expectations of future performance. While the question remains over the long-term viability of bitcoin as anything more than "digital gold", there is a great deal of confidence in the market right now that bitcoin will continue its stratospheric rise, with no slowdown in sight.
Overnight market matters wrap
·         US stocks firmed overnight and the oil price recovered from a recent selloff but gold slumped again to a near five-month low of below US$1,250/oz.
·         Iron ore also sold off heavily (-5 per cent to just above US$65.50/t) as steel prices slumped on expectations of demand slowing in the months ahead. Other commodities were mixed with copper slightly firmer and aluminium slightly weaker.
·         The US markets are holding on to earlier gains with a rebound in technology stocks in particular driving the Nasdaq 0.4 per cent higher as markets head into the closing bell. Investors are still awaiting the final details of the proposed tax cuts.
·         The Australian dollar continues its recent pullback, holding just above US75.2c this morning. Important data to watch for out over the next 24 hours includes Australian housing data, China trade numbers and US employment report.
·         The December SPI Futures is indicating the ASX 200 to open higher and test the 6,000 level once again.
Disclosure
Market Matters may hold stocks mentioned in this report. Subscribers can view a full list of holdings on the website by clicking here. Positions are updated each Friday, or after the session when positions are traded.
Denis Pipic is business analyst at Market Matters. 
Forward this article to a friend. Follow us on Linkedin. Join us on Facebook. Find us on Twitter for the latest updates