Try another search or check out these top posts
Invest
5 important money lessons we can learn from the COVID crisis
COVID-19 has laid painfully bare the impact that a sudden loss of income can have on our families and our wellbeing. These are perhaps five of the biggest lessons we can learn for the future, writes Helen Baker.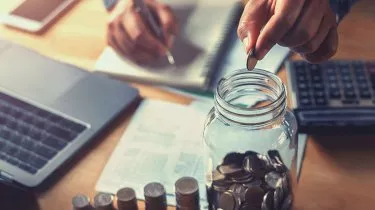 5 important money lessons we can learn from the COVID crisis
COVID-19 has laid painfully bare the impact that a sudden loss of income can have on our families and our wellbeing. These are perhaps five of the biggest lessons we can learn for the future, writes Helen Baker.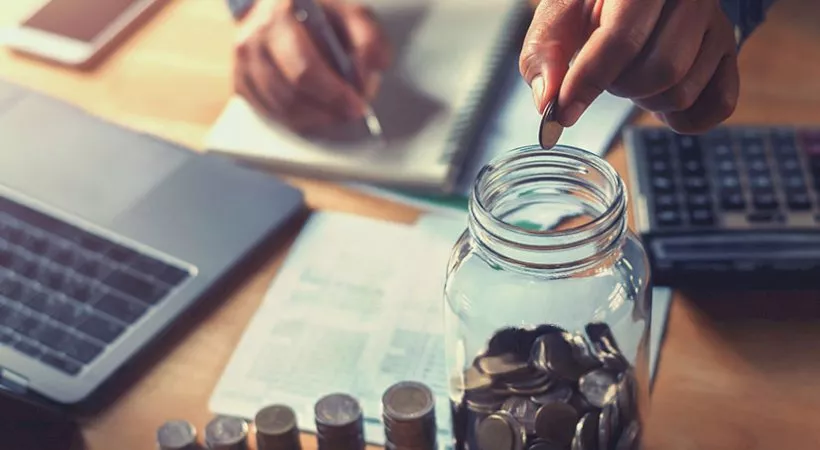 For many people hit hard by coronavirus and the restrictions introduced in a bid to slow its spread, it will be a long road to recovery. Yet there are things we should learn from the COVID crisis – both to prepare ourselves for any future disaster and to help minimise the damage from the current situation.
Emergencies need emergency funds
It's called an "emergency fund" for a reason – a stash of cash put away in case you're suddenly not sure how to put food on the table.
Many people have been forced to use avenues that will put them in a worse financial position longer term – such as blowing out their credit card, withdrawing from superannuation and accepting a loan repayment holiday that may cost them more in the long term.
Others had money to fall back on and were able to weather the worst of the storm.
The good news is that it doesn't have to be huge – just a couple of dollars from each pay cheque or other income quickly adds up. And while interest rates on savings accounts are pitiful at present, every bit helps build up an emergency fund that you'll have to hand the next time you're facing some form of cash flow crisis.
True cost of dipping into super
As part of its COVID response, the government allowed laid-off workers a one-time early access to their superannuation.
But that isn't free money: you're effectively borrowing from your future self.
Just $10,000 taken out of super now, over say 30 years, could equate to more than $200,000 in lost growth and compound earnings when you retire!
Thankfully, once you're earning again, you can make additional contributions and may qualify for super catch-up rules to help recoup those funds.
The humble budget (spending and investment plan) is a powerful tool
A household budget is something many of us put in the "one day" basket – and never get around to doing. But there's nothing like a crisis to demonstrate the power of having visibility over your finances.
If you're suddenly forced to cut costs because your income dries up, having a budget in place will mean you can already see exactly what you're spending and where you can make cuts. No wading through papers and emails to piece it all together before you can take action.
Savvy budgeters also tend to be on top of their expenses – they know when bills are due, avoiding late fees; review insurances and utilities annually to get the best deal; and can forecast what income may still be yet to come in.
Less risk in diversity
If you owned shares in the major supermarkets or had invested in the likes of Menulog or Zoom, you would have seen the value of your investment surge just as most others crashed when the virus reached pandemic status.
But this isn't a one-off – there will always be some investments that perform better than others in a downturn.
During the GFC, for instance, sales of chocolate, alcohol and basic cosmetics reportedly soared as people sought little comforts but cut back spending on big-ticket items.
The point of this is diversification. Not having all your investment eggs in one basket leaves you better placed to avoid a total wipeout when the next downturn strikes.
Investing in ourselves
I'm a big believer in education. Why? Because, generally speaking, the more we upskill and increase our qualifications, the greater our earnings potential. And the more we earn during our working lives, the better we will be financially for retirement.
The COVID crisis showed us that, even if we're not working, we can still be investing in ourselves and our future capacity to earn money. Most courses can be done online, and government subsidies in key areas make many courses cheap or even free. Some people may even change careers as a result.
So, ask yourself: Isn't there some way you could boost your future earnings?
Helen Baker is a licensed Australian financial adviser and author.
Note: This is general advice only and you should seek advice specific to your circumstances.
Forward this article to a friend. Follow us on Linkedin. Join us on Facebook. Find us on Twitter for the latest updates