Try another search or check out these top posts
Invest
Unemployment fell again in August, but not for good reasons
Employment and hours worked fell nationally in August, with NSW leading the pack.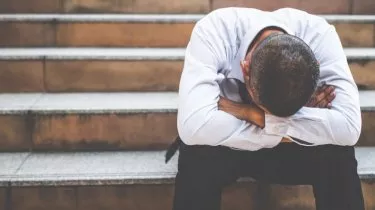 Unemployment fell again in August, but not for good reasons
Employment and hours worked fell nationally in August, with NSW leading the pack.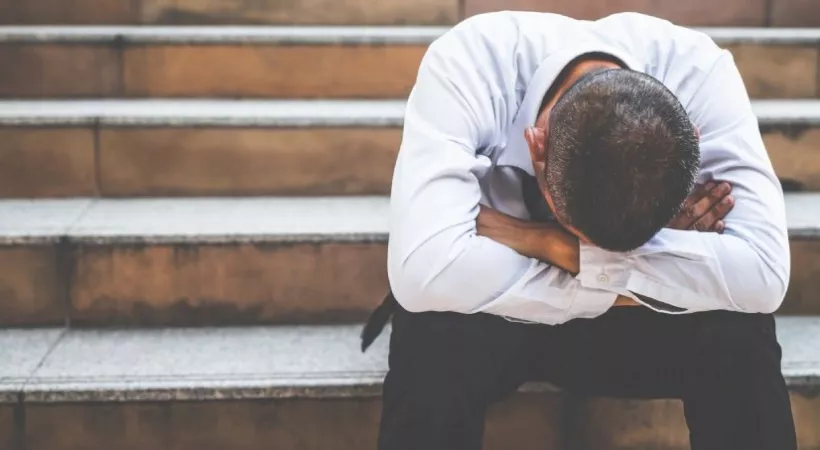 Australia's employment metrics suffered as lockdowns continued to dominate the headlines in August.
According to data released by the Australian Bureau of Statistics (ABS), seasonally adjusted employment fell by 1.1 per cent in August. That translates to around 146,000 people, with the number of hours worked during August also falling by 3.7 per cent.
"Labour market changes in New South Wales continued to have a large influence on the national employment and hours worked figures," explained ABS head of labour statistics Bjorn Jarvis.
ABS data found that employment in the state fell by 173,000 and hours worked slipped by 6.3 per cent in August. 

These losses build on the downward momentum established in July. Relative to the beginning of the lockdown, employment in NSW is down by 210,000 while the number of hours worked is down by 13 per cent overall.

Importantly, Mr Jarvis noted that the August period encompassed now not just the ongoing lockdown of New South Wales, but also the introduction of similar measures in Victoria, Queensland and the Australian Capital Territory.

Consequently, the number of hours worked in Victoria slipped by 3.4 per cent.

Queensland was even worse at 5.3 per cent. The ACT fared slightly better, with hours worked falling by just 2.5 per cent.

"There are always some employed people who are temporarily working reduced hours or no hours in a given month, but the current wave of lockdowns has seen this become more common," Mr Jarvis noted.
The ABS said that Australia's national participation rate fell by 0.8 of a percentage point in August to 65.2 per cent, reflecting not just a fall in employment but also unemployment.

Australia's unemployment fell by 22,000 in August, accounting for around 13 per cent of the 168,000-person fall in the labour force overall.

"Beyond people losing their jobs, we have seen unemployed people drop out of the labour force, given how difficult it is to actively look for work and be available for work during lockdowns," said Mr Jarvis.
The ABS said that this was indicative of a pattern seen throughout lockdowns over the past 18 months.

"The fall in participation and unemployment in August 2021 echoes what we saw with the tight lockdown conditions in Victoria last year, during the second wave of infections," Mr Jarvis said.
AMP Capital chief economist Shane Oliver argued that it would be a mistake to look kindly on August's unemployment numbers.

"While the further decline in unemployment to 4.5 per cent looks nice, it would be wrong to read much into it, as beneath the surface it's not so good," he said.
While NSW has recorded a 4.2 per cent decline in jobs in August, Mr Oliver warned that we are yet to see the full impacts of the lockdown. With jobs shrinking and underemployment rising from 1 per cent to 9.3 per cent, he suggested that the fall in unemployment was more to do with a fall in participation as people gave up looking for work.

"As a result of the lockdowns, the number of workers on zero or reduced hours continued to rise. 249,000 workers are now on zero hours, which is up from just 58,000 in May before the lockdowns intensified," he said.
Looking forward, Mr Oliver expects to see the picture painted by these stats to worsen.

Next month's stats will likely shed light on the impact of Victoria's sixth lockdown, and NSW might not fare much better. Once workers have been stood down for more than four weeks, they're no longer defined as employed by the ABS.
"Given the plunge in participation with the potential for more to come, it's possible that unemployment may not rise much from here," he said.
HSBC chief economist Paul Bloxham said that the economic figures released this week were probably always going to be a surprise, in line with the unpredictability of lockdowns.
"The biggest surprise was that the fall in the participation rate was much larger than expected and that, as a result, the unemployment rate fell further to 4.5 per cent, rather than rising as the market had expected," Mr Bloxham noted.

He expressed concern around the sharp rise of Australia's underemployment rate, but balanced things out with some optimism when it came to the other fronts. 
"On a positive note, the forward-looking indicators of the labour market, such as job advertisements, have held up much better than during last year's lockdowns," Mr Bloxham said. 
Forward this article to a friend. Follow us on Linkedin. Join us on Facebook. Find us on Twitter for the latest updates
About the author