Try another search or check out these top posts
Invest
Treasurer rules out extending COVID-19 subsidies
Federal Treasurer Josh Frydenberg has ruled out extending the JobKeeper program, while confirming that the expanded JobSeeker payments will not continue beyond March.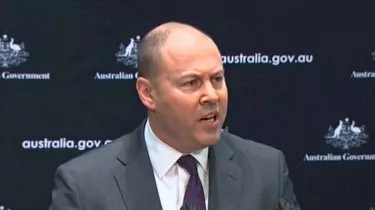 Treasurer rules out extending COVID-19 subsidies
Federal Treasurer Josh Frydenberg has ruled out extending the JobKeeper program, while confirming that the expanded JobSeeker payments will not continue beyond March.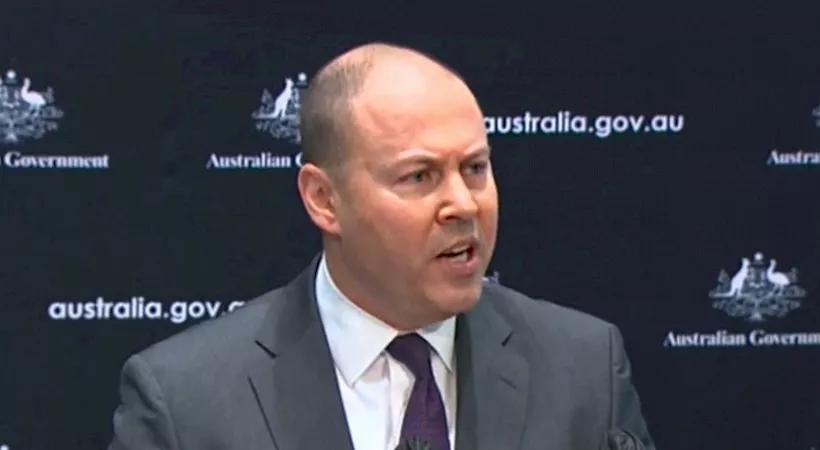 The Treasurer used an appearance on ABC to discuss Australia's economic outlook, noting that all resources are focused on "maintaining the momentum of economic recovery", which he said involves keeping the virus under control while lifting the employment rate.
However, Australia's economic recovery, which is dependent on a vaccine, could be shaken shortly with the vaccine now said to be in short supply as the European Union introduced tighter regulations on exports as it battles the pandemic. 
But the Treasurer is confident in Australia's recovery trajectory, noting that Australia is ahead of the world when it comes to its economic position. 
"Australia starts this year from a very strong economic position, a position we wouldn't trade with any other country in the world," the Treasurer said.
"90 per cent of the 1.3 million Australians that lost their jobs or saw their working hours reduced to zero are now back at work."
Mr Frydenberg praised the labour market, revealing that it has outperformed expectations. Moving forward, he underlined, household spending and the JobMaker program could be critical in supporting the economy.
However, the Treasurer confirmed that with national debt due to reach over $1 trillion, government support will subside, with the government's temporary increase of JobSeeker payments unlikely to continue after March.
"Every dollar we've spent through this crisis is a borrowed dollar, and so far we haven't built in structural spending for the longer term," Mr Frydenberg said.
"It has been short-term money designed to get people to the other side."
Mr Frydenberg was also adamant that the JobKeeper program would not be extended beyond the March quarter.
"It was always a temporary program," he said.
"More than $80 billion is already out the door, and it's helped to support more than 3.5 million Australians."
With the international and domestic border closures continuing to put tourism operators under pressure, Mr Frydenberg said that state governments need to do more of the heavy lifting.
Queensland Premier Annastacia Palaszczuk last week called on the federal government to extend the JobKeeper payment for struggling industries like tourism, while the unions are calling for "AviationKeeper" to support the airline industry.
"I saw Annastacia Palaszczuk cheekily, to put it lightly, suggest that we extend JobKeeper," Mr Frydenberg said on Sunday's Insiders program.
"The Morrison government has delivered more than three times the amount of money to Queenslanders than the Palaszczuk government has even committed to. So, I'd welcome the state government in Queensland making more of a commitment," he said.
The Treasurer said the Morrison government has introduced a raft of support measures for sectors such as the tourism industry that have been decimated by the COVID-19 pandemic.
As part of its support, the government has announced a $5 million advertisement campaign targeted at getting Australians to travel interstate as forecasts from Tourism Research Australia finds a 38 per cent reduction, costing the industry nearly $55 billion.
Dan Tehan, the newly appointed federal minister for trade, tourism and investment, said that a new Tourism Australia campaign is being launched to get Aussies excited about holidaying in Australia.
"Our country is one of the most popular tourist destinations in the world, and this year is an opportunity for Australians to discover why," Mr Tehan said.
"This nationwide advertising blitz will inspire Australians to plan and book their next domestic getaway in the weeks and months ahead.
"My message to every Australian is do yourself a favour and start planning your next holiday in Australia because you'll have the time of your life and you'll also be supporting a lot of Australian jobs and businesses."
Forward this article to a friend. Follow us on Linkedin. Join us on Facebook. Find us on Twitter for the latest updates
About the author