Try another search or check out these top posts
Invest
The budget that forgot women is a missed economic opportunity
The federal budget was a chance to attack two pandemics simultaneously: COVID-19 and women's safety and security. Addressing the latter has huge economic (and social) benefits that would significantly boost a COVID-battered economy.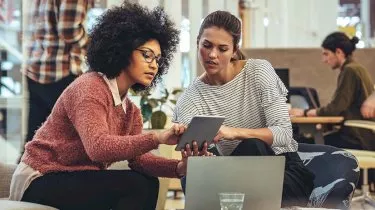 The budget that forgot women is a missed economic opportunity
The federal budget was a chance to attack two pandemics simultaneously: COVID-19 and women's safety and security. Addressing the latter has huge economic (and social) benefits that would significantly boost a COVID-battered economy.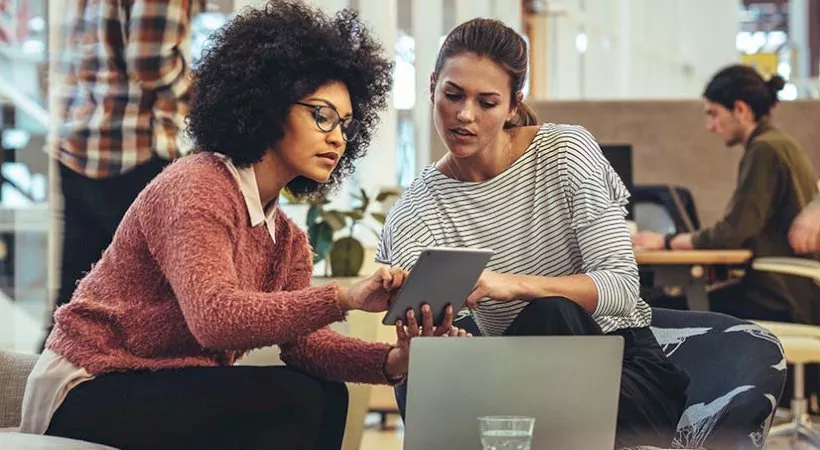 With interest rates at record lows, the government opted to borrow big and try to spend our way out of recession. 
What better time, then, to address women's long-term security and tackle domestic violence, gender gaps in pay and superannuation, expensive childcare, poverty and ageism.
Sadly, the budget failed to deliver on this. Indeed, the media decried that women were overlooked in favour of youth and male-dominated industries. Out of $257 billion in direct economic stimulus, the budget allocated just $231 million to "women's economic security".
Support women, support the economy
Tackling the systemic issues affecting women isn't just a social nicety, it has real implications for our economy.
Empowering more women into secure employment and housing means:
greater financial independence (and less reliance on toxic relationships to survive financially)

reduced dependence on welfare

more discretionary spending, especially at local businesses

higher tax receipts for government
Then there's domestic violence. So far in 2020, 68 Australians lives have been lost – 40 of whom were women (and 10 children). This doesn't include everyday injuries and mental health issues. For government, it also costs big bucks: police investigations, courts, jails, healthcare for survivors etc.
Consider how the following measures would not only alleviate the suffering of Aussie women but benefit employers, welfare expenditure and the economy as a whole:
Cash grants would enable women to buy new workwear, pay for transport to attend interviews, have children minded and cover expenses until the first pay packet arrives.
Women over 50 who are made redundant typically struggle to find new employment. They rack up debt to survive until they can access their superannuation, which then goes on repaying that debt. Nothing left for retirement. 
Alternatively, earlier entitlement to age pension could cover this gap.
Exorbitant childcare costs make returning to work unfeasible for many parents (usually women). It effectively locks them out of the workforce and sets them back on career progression (and earnings) if/when they do return to work. 
The $25,000 new home incentive could better be used to build social housing, delivering the same (or greater) stimulus to the construction industry, while also supporting vulnerable women escape violence and avoid homelessness.
Women generally work in lower paid industries – I call it the "career-choice-gap". Society expects women to take on caregiving roles, for instance, but dooms them to spend their retirement in poverty. It's un-Australian. 
Tax refunds enable people to pay down debt with a lump sum; tax cuts delivered each pay are comparatively tiny and easily eaten up by the cost of living. 
Meanwhile an additional supplement would help overcome the "career-choice-gap" and lack of economies of scale.
Women are often locked out of seeking quality, specific financial and tax advice. Soaring compliance, education and insurance costs for advisers are only worsening the problem. Grants for tailored advice would see many women able to build a stronger financial position.  Early intervention, knowledge, results in better outcomes long term.
Supporting the elderly to stay at home usually falls to the daughter or daughter-in-law, who is often navigating childcare at the same time. Provisions are needed for them to do this unpaid role that don't leave them without super.
Domestic violence/relationship breakdown support  
Many women fleeing violence don't qualify for legal aid due to the family asset values test. Yet they're typically denied access to joint funds by their abusive partner. They need financial support to settle these financial, legal and logistical matters – which could even be repaid out of any divorce settlement.
Current spousal contributions are capped at around $3,000 – far too low when women already have less super than men. Meanwhile singles miss out on this benefit altogether. Boosting the contribution cap, and the government chipping it in for singles, would help alleviate this imbalance.
Similar to the old housing commission set-up, a rent-to-buy scheme would enable women to live in a property and pay it off directly to the government – avoiding homelessness and acquiring an asset to help fund their retirement.
Many women struggle with lack of child support, or if they do receive it, it doesn't cover their costs. Single mothers should receive the Family Tax Benefit, regardless of earnings.  
Whilst couples don't get double the pension, singles struggle to survive on the age pension, as most costs (e.g. housing) are identical for one or two people. And rental assistance doesn't pay the full rent. That leaves most single women struggling to live off $15,000 a year. Could you?

Helen Baker is a licenced Australian financial adviser and author of two books: On Your Own Two Feet – Steady Steps to Women's Financial Independence and On Your Own Two Feet Divorce – Your Survive and Thrive Financial Guide.
Forward this article to a friend. Follow us on Linkedin. Join us on Facebook. Find us on Twitter for the latest updates