Try another search or check out these top posts
Invest
Morrison says net-zero won't be achieved in wine bars, but fails to provide national plan
Invest
Morrison says net-zero won't be achieved in wine bars, but fails to provide national plan
Prime Minister Scott Morrison has pledged to spend an extra $540 million on clean energy projects, as Australia prepares for the climate summit.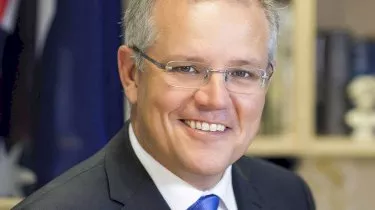 Morrison says net-zero won't be achieved in wine bars, but fails to provide national plan
Prime Minister Scott Morrison has pledged to spend an extra $540 million on clean energy projects, as Australia prepares for the climate summit.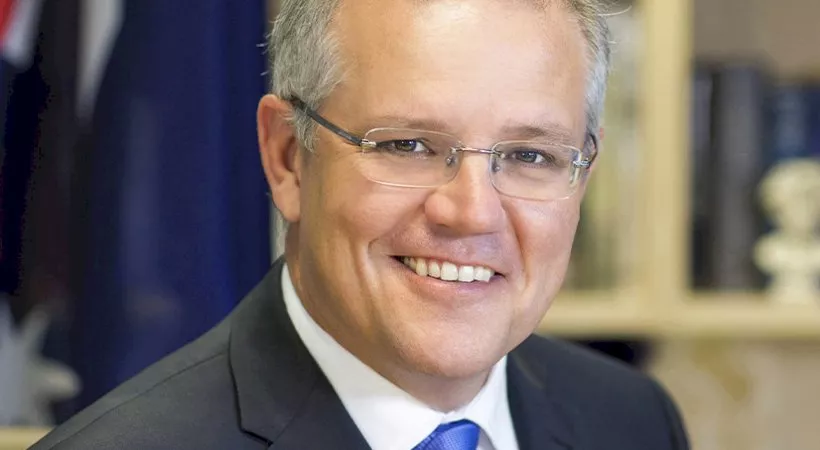 The announcement comes just days before Mr Morrison is set to join US President Joe Biden's climate summit via Zoom, with the PM announcing on Wednesday morning that the government's new pledge will create 2,500 jobs and substantially curb emissions.
However, climate lobby groups are disappointed with the new spending, highlighting it will not do enough to offset Australia's carbon emissions.
Roughly half the money will be spent building hydrogen hubs in industry-exposed regional areas, such as the Pilbara in Western Australia and Whyalla in South Australia.
The rest of the money will go towards carbon capture and storage facilities.
Richie Merzian, climate and energy director at The Australia Institute think tank, hit out against Australia's climate change plan, highlighting that Australia will likely be forced to do some heavy lifting under the Biden administration.
"This is a federal government that will do the absolute minimum required to just keep its seat at the table, but do nothing beyond that," Mr Merzian said.
The announcement comes off the back of a speech the PM gave at the Business Council of Australia, where he said net-zero won't be achieved in the "wine bars of our inner cities" – but current policy settings suggest Australia could have a tough time achieving this goal overall. 
Not willing to admit this possible failure, Scott Morrison said Australia would reach net-zero as "quickly as possible, and preferably by 2050".
"I'm increasing in confidence with the plan that we're developing to achieve that."
"We are not going to meet our climate change targets through punishing taxes. I am not going to tax our industries off the planet. We are going to meet our ambitions with the smartest minds, the best technology and the animal spirits of our business community," he said.
Mr Morrison placed the emphasis on the business community, noting they need to do the heavy lifting, praising the work of minors and the private sector and pledging to support them instead of issuing punishment through carbon taxes.
"We need to change our energy mix over the next 30 years on that road to net-zero emissions. Last week I was in Western Australia and saw firsthand the groundbreaking work that Andrew Forrest and Fortescue are doing as part of our energy transition as a way of sustaining jobs in the resources sector," Mr Morrison said.
"The work that's being done on green hydrogen is already attracting considerable interest from many countries. I spoke with Ken McKenzie earlier today, here this evening, about the work that BHP is doing to unlock the potential of CCS and introduce emission-free surface mining vehicles in their fleet. Have no doubt Rio Tinto, when we meet soon, will be telling me similar stories."
Mr Morrison believes that net-zero will "be achieved by the pioneering entrepreneurialism and innovation of Australia's industrial workhorses, farmers and scientists". While those facing a national disaster might act, Mr Morrison failed to outline a national plan.
Forward this article to a friend. Follow us on Linkedin. Join us on Facebook. Find us on Twitter for the latest updates
About the author