Try another search or check out these top posts
Invest
Morrison's 2050 climate pledge still sets Australia up for a carbon crunch
Invest
Morrison's 2050 climate pledge still sets Australia up for a carbon crunch
Morrison's new net zero plan has little more to offer than blind faith that unforeseen tech advancements will see the climate crisis solve itself.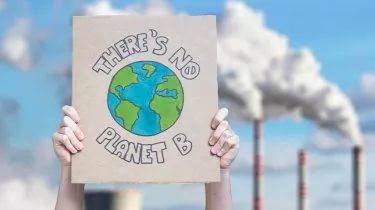 Morrison's 2050 climate pledge still sets Australia up for a carbon crunch
Morrison's new net zero plan has little more to offer than blind faith that unforeseen tech advancements will see the climate crisis solve itself.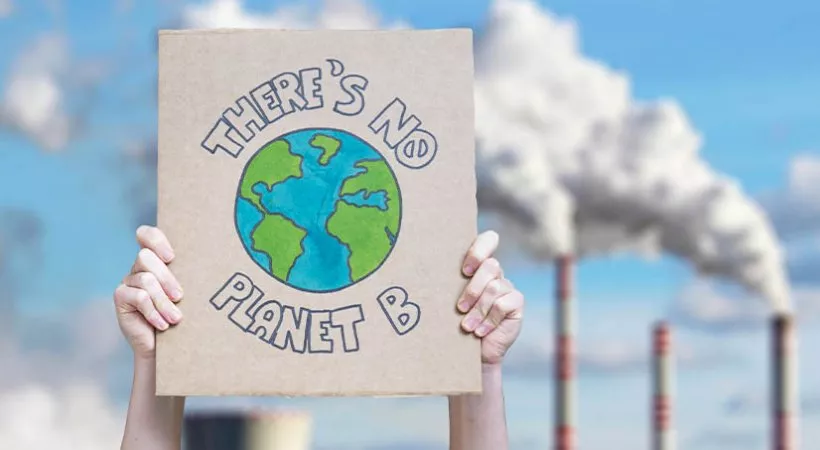 I hate to give him the nod, but it's hard to disagree with federal Labor leader Anthony Albanese's diagnosis that the federal government's new plan to tackle climate change is little more than a vibe.
Essentially, Prime Minister Scott Morrison has adjusted the widely-lambasted climate ambitions from "net zero as soon as possible, and preferably by 2050" to just net zero by 2050. This is an improvement on paper, but little else.

Born of a week-long negotiation within the coalition government, Scott Morrison's new spin on a net zero policy is more-or-less a rebranding of previous efforts. Another non-announcement from a Prime Minister who prefers marketing to mandates.
Technology, not taxes. Carrots, not sticks. A naive call for techno-utopianism and a pathetic denial that addressing a pressing environmental and ecological issue caused by the externalities of Australia's traditional industries will not require those same industries to adapt and change with the times.

Perhaps the first major red flag for this renewed commitment to reducing Australia's carbon emissions to net zero is that it comes with no binding legislative element.

The parliaments of the UK, Germany, New Zealand and France have all put their emissions reductions commitments in writing. If the current government wants skeptics to believe that they're finally ready to up their game when it comes to tackling climate change, that might be a good start.

Putting a net zero by 2050 target in legislation might be mostly symbolic, but in its absence the government's apprehension will have to do. Without it, we're left to conclude that Morrison's need to have something to point at during the next federal election has won out over any desire to actually follow through on our country's international obligations or provide a real answer to the climate crisis.
And in light of escalations on this front seen elsewhere, Australia's overdue commitment to meet zero by 2050 stands out like a sore thumb. Even Australia's 2030 targets, which the federal government now expects to exceed, are laughable compared with the other developed economies.

The US is now aiming for a 50-52 per cent reduction on 2005 emission levels. The UK is looking at 78 per cent by 2035. Meanwhile, Germany has committed to 65 per cent by 2030.

Why are more and more countries choosing now to speed up their transition to net zero emissions? It's probably because evidence is mounting that net zero by 2050 might only be enough to limit warming at 1.5 degrees, and that even that will have catastrophic and irreversible consequences for the earth and everything living on it.
Warming of 1.5 degrees will still see the sea levels rise. It will still see swathes of the planet's ecosystem go extinct. We will still see coral reefs and fisheries decline en-masse, and see extreme weather events like heatwaves and droughts will become more likely and more intense.

With that in mind, neither Australia's previous goal of between 26 and 28 per cent reduced emissions nor the government's updated-expectations of around 35 per cent by 2030 do little to inspire confidence that they're finally taking climate change seriously.

Much the same can be said about how the government expects to deliver the remainder of its pathway towards net zero emissions.

On top of the 20 per cent in emission reductions that the federal government says have already been achieved, the "plan" now is for bulk of Australia's emission's reductions to be realised by a combination of technology investment, global technology trends and further technology breakthroughs.
That's a lot of tech.

Now, putting aside the fact that the first figure is widely considered to be in dispute or at least overly-optimistic, it should be said up-front that it's outright irresponsible for a government to claim that they can achieve any policy aim through vague non-existent technology breakthroughs. The Morrison government's plan might as well say Australia is planning to send astronauts to Pluto by 2050.

Mistaking that ambition for a plan or a commitment is at best naive and at worst outright deceptive. Tech is disruptive and prone to exponential growth, sure. But neither innovation nor invention happens on a linear timeline. Anyone who follows developments in the tech world will tell you that assuming you can accurately predict the next 30 years of innovation and advancement requires either a dangerous amount of arrogance or prescience.

Unfortunately, the federal government's track record with technology does not leave one with the impression that Scott Morrison is the next Steve Jobs or Elon Musk.
This is especially true when you consider the track record for the very technologies that are being put at the forefront of the government's plan to innovate a way to net zero emissions.

Alongside low-cost solar energy, carbon capture and storage is expected to account for a significant chunk of Australia's tech-based emission reductions.

Like the name suggests, carbon capture promises to isolate the emissions created by Australia's polluters before storing it and then burying it underground. Ideally, this would allow Australia's economy to operate more-or-less as it always has while still being able to meet its international commitments to reduce emissions. 

There's just one problem. After billions of dollars in investment over the last few decades, there's little evidence that carbon capture can work efficiently and effectively. Again and again, governments like Australia's throw money at this technology in the hope that it will offer a way to deal with carbon emissions without more serious economic reforms.

People have been trying to make carbon capture happen since the 1970s, and it has consistently fallen short. Thankfully, the Morrison government seems convinced that this will suddenly change.

Carbon capture's problems will be magically solved and the technology will be quickly and easily scaled up to suit global demand despite the lack of evidence that either is possible within the timeframe. Again, you have to ask yourself whether this is naivety or malfeasance.

There's every chance that Morrison's gamble on technology that, I repeat, does not yet exist in the way he needs it to will fail to pay off. If that happens, Australia may either be left a climate outcast burdened by carbon tariffs, or left to suffer through an unprecedented economic crunch as attempts to play catch-up to the rest of the world.

We already know what a solution to the climate crisis looks like, so it'd be nice if the government stopped wasting the few years we have left trying to sell us on the idea that we need to invent a second one. 
Forward this article to a friend. Follow us on Linkedin. Join us on Facebook. Find us on Twitter for the latest updates
About the author