Try another search or check out these top posts
Invest
It all depends on NSW: Treasurer confirms
Whether or not Australia enters its second recession in as many years will depend on how quickly NSW slows the spread of COVID-19, as the PM pledges everyone will have a vaccine by Christmas.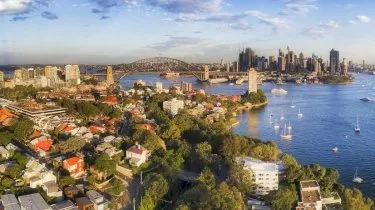 It all depends on NSW: Treasurer confirms
Whether or not Australia enters its second recession in as many years will depend on how quickly NSW slows the spread of COVID-19, as the PM pledges everyone will have a vaccine by Christmas.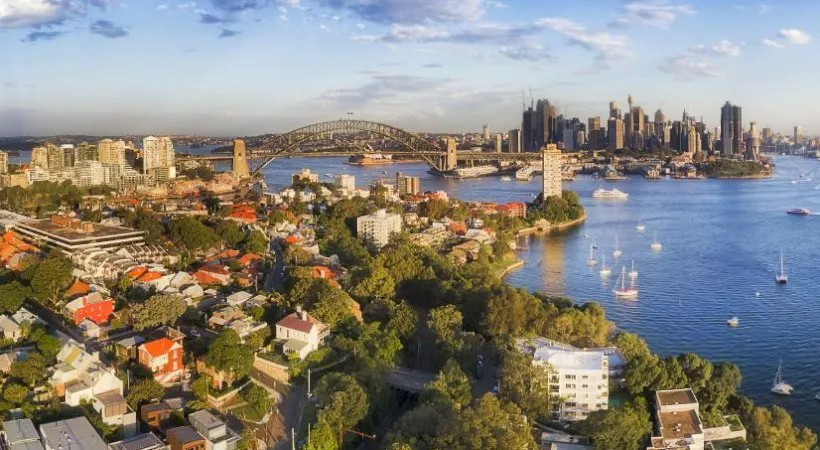 Federal Treasurer Josh Frydenberg has admitted that the country's economic fate relies on NSW getting out of lockdown prior to the commencement of the fourth quarter.
This follows Australia's unbroken economic streak of 29 years, which came to an end last year as the country entered a COVID-induced recession.
Now, whether or not the country has a double-dip recession largely depends on when it's largest city opens back up.
In economics, a recession is defined as two negative quarters of economic growth in a row.
With lockdowns in Australia's largest two states, the economic impact is predicted to be quite damaging.
"My expectation is that the September quarter will be negative," Mr Frydenberg told ABC television on Thursday.
"But with respect to the December quarter, that does depend to a large extent on how successful New South Wales, our largest state economy, is in getting on top of this virus."
The Treasurer also defended the government's position on JobKeeper and the fact it opted not to immediately increase current support measures to JobKeeper levels, despite businesses, unions and social groups calling for additional fiscal spending.
As of Wednesday, 28 July, the government upped its support to line up with JobKeeper.
"The circumstances have changed, and so has the response.
"What we saw yesterday was an announcement by the premier of NSW that they were extending their lockdown another month and that required increased support.
"We did so on the household assistance side as well as the business."
While the Treasurer failed to admit the required support was slow, he did assure Australians that there was no limit to how much support the country could receive.
"Well it's certainly costing the economy, the budget and the country a significant amount of money.
"But we have no alternative other than we get on top of these outbreaks when they occur, and my sense is you'll see shorter, sharper lockdown as the default position of people vaccinated," the Treasurer continued.
In a separate interview, Prime Minister Scott Morrison said he expects everyone who wants to get a COVID-19 vaccination will be fully vaccinated by the end of the year.
Despite missing several vaccination targets in the past, the government now believes it can ensure everyone their first dose of the vaccine by October.
"By the end of the year, people who have wanted to have the vaccine will have had that opportunity," Mr Morrison told Melbourne's 3AW on Thursday.
On Friday, Mr Morrison will thrash out modelling with the states to determine what level of vaccination coverage Australia needs to stop rolling lockdowns and border closures.
"Will we get there in one meeting? No, I don't think we will," he said.
Counting the costs
The current lockdown is set to have a profound impact on the national economy and individuals.
According to the Commonwealth Bank, up to 300,000 jobs in Sydney will be lost due to extended pandemic lockdowns, while they also predict workers will face a double whammy with staples, including foods and petrol, to rise by a rate double that of wage growth.
CBA head of economics Gareth Aird said GDP would shrink by 2.7 per cent over the third quarter of the year as a result of the extended Sydney lockdown.
He also predicted Australia's job losses would increase from 4.9 per cent to a peak of 5.6 per cent by October.
"It is the inevitable consequence of shutting down large parts of the economy," Mr Aird said.
AMP Capital's Dr Shane Oliver recently painted a similar gloomy picture of the national economy.
"We had already revised down our September quarter GDP forecast to -0.7 per cent, but with the NSW lockdown extending to end August, the total direct cost of the lockdowns since end May has now been pushed to around $14 billion, and with less time to now rebound at the end of the quarter," he concluded.
Forward this article to a friend. Follow us on Linkedin. Join us on Facebook. Find us on Twitter for the latest updates
About the author