Try another search or check out these top posts
Invest
Is the gas-led recovery actually resulting in jobs growth?
Despite hyping cheap and reliable gas as way to fire Australia's economic recovery from the COVID-19 pandemic, new research has revealed that the government may be putting a whole lot of money into a shrinking industry.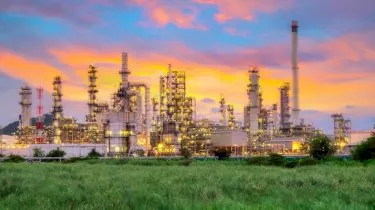 Is the gas-led recovery actually resulting in jobs growth?
Despite hyping cheap and reliable gas as way to fire Australia's economic recovery from the COVID-19 pandemic, new research has revealed that the government may be putting a whole lot of money into a shrinking industry.
A new report released by The Australia Institute has revealed that the Prime Minister's trust in a gas-led recovery may be misleading, with all signs pointing to a struggling industry that is failing to recover from the recent downturn.
When announcing the plan to spend $600 million on a new diesel and gas-fired power station at Kurri Kurri in NSW, the Prime Minister said it would be a key part of the JobMaker process.
"To help fire our economic recovery, the next plank in our JobMaker plan is to deliver more Australian gas where it is needed at an internationally competitive price," the Prime Minister when announcing the proposal in September last year.
"Our competitive advantage has always been based on affordable, reliable energy. As we turn to our economic recovery from COVID-19, affordable gas will play a central role in re-establishing the strong economy we need for jobs growth, funding government services and opportunities for all."
However, the realities of the project have worked out very differently, with The Australia Institute finding the government is simply supporting a dying industry.
Nationally, as the economy recovered from the initial COVID lockdown, Australia added 863,000 jobs between May 2020 and February 2021.
During the same period, the gas industry shed 3,800 jobs.
Moreover, the institute's research revealed that had the government invested the $2.9 billion total allocated to new gas and oil refineries in any other industry, the job-creation aspect would have been substantial.
Namely, an investment of $2.9 billion in health and education could have created 19,000 jobs.
Despite the obviously shaky economics, energy minister Angus Taylor is persisting on a "gas-fired recovery", noting cheaper gas for everyday consumers and businesses a win.
In announcing the new Kurri Kurri plant, Mr Taylor said it would secure reliable and affordable energy for NSW, following the closure of the Liddell Power Station.
"Cheap power is crucial to ensuring families, businesses and job-creating industries in NSW can thrive, which is why we are committed to replacing the energy generated by Liddell to keep prices down," Mr Taylor said.
Unsurprisingly, The Australia Institute's report did not support the government's latest energy announcement.
"It is easy to dismiss the Prime Minister's talk of a gas-led recovery as mere rhetoric, but when you see the government is now pouring $600 million into a new gas-fired power station, on top of the $270 million for gas subsidies already announced in the budget, the reality is the Morrison government's obsession with gas is costing our economy and our environment dearly," Richard Denniss, chief economist at The Australia Institute, said.
"For years, conservatives have argued that the problem with solar and wind is that the sun doesn't always shine and the wind doesn't always blow. Now, they want to spend $600 million of taxpayers' money on a gas and diesel-fired power station which will only run for 2 per cent of the time — the sun shines a lot more often than that."
Cheaper power supply
According to the institute's research, a majority of gas produced in Australia is in fact exported — 63 per cent to be exact.
In fact, only 9 per cent is used by Aussie households while 3 per cent is used to generate electricity.
As for the industries that use gas as a feedstock, the research pointed out that they only employ 14,000 people tops out of the estimated 84,000 workers in the chemicals industry.
The gas feedstock industry represents 1.6 per cent of all manufacturing jobs and 0.1 of a percentage point of total Australian employment.
"$600m to gas won't deliver more jobs and it certainly won't even deliver lower-cost energy to consumers," Mr Denniss said.
"In the words of NSW Minister for Energy and Environment Matt Kean, 'using gas to create electricity is a really expensive way to do it. If you're interested in driving down electricity prices, then you'd be mad to use gas.'"
Mr Kean said these words at a recent gathering, where he added that while gas may be useful in the short term, "we should be making decisions based on the economics, [and] gas is a hugely expensive way of generating electricity".
Lifting exports
So, despite talk of local jobs growth and cheaper gas for consumers, the research run by The Australia Institute has proven that the gas-led recovery has only led to an increase in one key sector: exports.
Over the past five years with the opening up of the LNG export market, gas mining has taken off, now adding as much value to the economy as iron ore mining.
Sixty-three per cent of the gas used in Australia is now exported with liquefied natural gas, which allows gas to be transported across the sea.
However, that growth only represents a small increase in its contribution to overall economic activity, from 2.1 per cent of GDP in 2014 to 3.1 per cent in 2019 before the arrival of COVID.
The contribution to employment from gas is many times smaller, increasing from 0.22 of a percentage point of total employment in 2010 to a peak of 0.37 of a percentage point in 2015 and back down to 0.25 of a percentage point by February 2021, underlining the capital-intensive nature of the industry and the predominance of profits over employment.
"The reality is, 20 years ago, there was a big role for gas as a transition fuel; if we had switched from coal to gas decades ago then emissions would have been lower. But it's too late," the report said.
"Gas missed the bus. Australia needs to roll out renewables and storage as fast as it can. Anything else is a dangerous and expensive distraction."
Forward this article to a friend. Follow us on Linkedin. Join us on Facebook. Find us on Twitter for the latest updates
About the author