Try another search or check out these top posts
Invest
How winding back JobSeeker will impact the economy
The Australian government has changed the JobSeeker rate, with key experts revealing how it is likely to impact employment, the housing market and small businesses.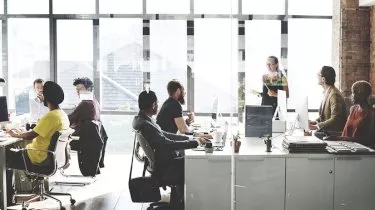 How winding back JobSeeker will impact the economy
The Australian government has changed the JobSeeker rate, with key experts revealing how it is likely to impact employment, the housing market and small businesses.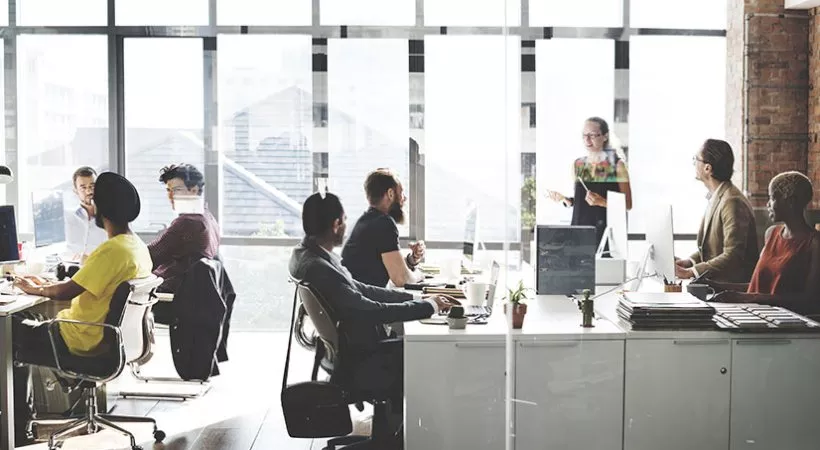 Scott Morrison has announced a modest increase to JobSeeker payments of $50 a fortnight in exchange for stricter mutual obligation conditions once the fornightly $150 COVID-19 supplement ends at the end of March. 
Under the government's changes to JobSeeker, recipients will see a reduction in their current $715 fortnightly pay, but according to the PM's latest announcement recipients of JobSeeker, Youth Allowance, Austudy, Abstudy and Parenting Payment are set to recoup part of this loss, with the permanent lift in the rate by $50 due to kick in on 1 April.
"If you're on JobSeeker, we'll work night and day to get you off it and into a job," Mr Morrison said
"Every person we get off JobSeeker on to a job, that not only puts their household budget in a better position so they can have greater control over their own lives, that also supports the Australian people's budget, as expressed through the Australian government's budget," he said.  
Impact on employment
A key narrative by the Morrison government is: increasing public benefits will impact job creation as workers lack incentives to return to the workforce. 
But, in a recent report, the Australian Institute has disproven Morrison's narrative, arguing that an increase in the JobSeeker rate will likely lead to an increase in employment. 
Report author Matt Grudnoff said his study has found the Morrison government was "being unnecessarily cruel to the unemployed".
According to the report, while Australian benefits remain lower than most of the OECD, Australia has one of the highest unemployment rates in the region. 
"If the government's theory were correct, Australia should have one of the lowest unemployment rates in the OECD to match its low unemployment payment rates, not one of the highest," Mr Grudnoff  said.
"For example, Germany has unemployment payments twice as high as Australia's. The net replacement rate of unemployment in Germany is 59 per cent, compared to Australia's at 27 per cent.
"This research shows there is no economic basis for unemployment payments to be set below poverty levels to incentivise the unemployed to look for work." 
Impact on housing
As for the housing market, which at the start of the pandemic was predicted to reach a "fiscal cliff" when support was withdrawn, experts in the property space are tipping little to no change once the JobSeeker subsidy is withdrawn. 
CoreLogic's head of research Australia, Eliza Owen, expects the impact to be modest at most.
First and foremost, she said, it is important to acknowledge that the JobSeeker supplement has already been reduced significantly in recent months, with no dampening impact apparent on the housing market as a whole.
"In late March 2020, the original JobSeeker supplement was set at an additional $275 per week. In late September, the supplement was reduced to $125 per week, and it was reduced further to $75 per week through the first quarter of 2021.
"However, housing market momentum has increased from September to January, amid the reduction in the supplement. Between the end of September and January, the CoreLogic national home value index rose 3.2 per cent, and rental values increased 2.5 per cent," Ms Owen said in a statement.
Moreover, fewer Australian have been reliant on welfare as the labour market recovers.
Data from the Australian government Department of Social Services (DSS) suggests there were 11.7 per cent fewer JobSeeker recipients toward the end January 2020, compared with the end of September.
"With lower income households generally having lower rates of home ownership, it is more likely that households receiving JobSeeker are renters," Ms Owen pointed out.
"This would imply an indirect impact on housing prices, where reduced rental return could impact an investor's willingness to pay for a property."
Impact on small businesses
While there is an employee shortage in many areas, the Council of Small Business Organisations Australia (COSBOA) believes employees need to be in the right headspace to seek employment, advocating for a higher JobSeeker payment.
Peter Strong, CEO of COSBOA, said that Aussie want jobs, but need support to find work. 
"We also hear frequently from our members that small businesses are having trouble recruiting staff due to a lack of applicants. This is true for independent supermarkets, service stations, restaurants and cafes, taxi drivers, and more. We need to confront this real issue, but we need to confront it in a compassionate way."
Mr Strong added, "We need to provide the skills and in some cases the attitude to jobseekers that they need to get back into work. Place-based support, place-based training and individual support where needed will get people into jobs. Talking to industry, designing training and listening are important to managing change." 
Forward this article to a friend. Follow us on Linkedin. Join us on Facebook. Find us on Twitter for the latest updates
About the author