Try another search or check out these top posts
Invest
Growing optimism as lockdowns wind down and the NSW economy revs up
Consumer confidence has gone up for the sixth week in a row.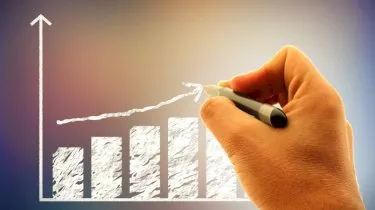 Growing optimism as lockdowns wind down and the NSW economy revs up
Expectations for the future of the Australian economy are continuing to turn positive, following the end of long lockdowns in NSW and Victoria.
According to the latest ANZ-Roy Morgan Tracker, consumer confidence was up for the sixth straight week as of mid-October.

Nationally, the easing of COVID-19 restrictions was widely credited as the cause.

"Consumer confidence this week was up in Sydney following the end of the city's 106-day lockdown and increased in Melbourne with the news that the lockdown would soon be ending, and in Brisbane after that city avoided a lockdown despite concerns about a handful of cases," Roy Morgan said.
While overall confidence remains below the 2021 average, the tracker noted that current levels represent an increase on the same week in October last year.

A rising 19 per cent of Australians expressed an expectation that the Australian economy would experience good times over the next 12 months and a falling 20 per cent felt less optimistic about the coming year.

The latest Westpac-Melbourne Institute Index of Consumer Sentiment for Australia largely mirrored these trends.

It found a clear majority of optimists, but little difference in state-by-state readings compared to September.
"Consumers in NSW and Victoria are clearly looking towards their states' reopening as vaccine coverage reaches globally competitive rates," Westpac chief economist Bill Evans said.
The economic end result of what this trend looks like are already being seen in NSW.

Data released by the Commonwealth Bank of Australia earlier this week found that weekly card spending rose by 12.3 per cent in NSW in the first five days following the state's reopening.

The bank said that this sharp uptick boosted national figures by an overall 6.2 per cent.
Zip's Spending Index also suggested a significant increase in retail spending of 72 per cent in the six days following the end of Sydney's lockdown restrictions.

CBA chief economist Stephen Halmarick suggested that consumer spending in NSW had more or less rebounded to the levels seen before the lockdown. 
"Sharp spending increases in NSW across many categories and the reopening bounce confirms there was strong pent-up demand for spending on services," he said.
With spending in Victoria continuing to rise ahead of the state's reopening, Mr Halmarick predicted a further increase in both Victoria and the ACT in the near term. 
"Conversely, some softness in spending may be evident in Tasmania, given the snap lockdown in parts of the state," he said.
Forward this article to a friend. Follow us on Linkedin. Join us on Facebook. Find us on Twitter for the latest updates
About the author