Try another search or check out these top posts
Invest
Government bets on infrastructure investment to push EV sales upward
The federal government plans to accelerate the uptake of electric vehicles in Australia through new co-investments in the infrastructure around zero-emission vehicles.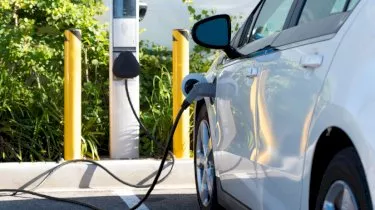 Government bets on infrastructure investment to push EV sales upward
The federal government plans to accelerate the uptake of electric vehicles in Australia through new co-investments in the infrastructure around zero-emission vehicles.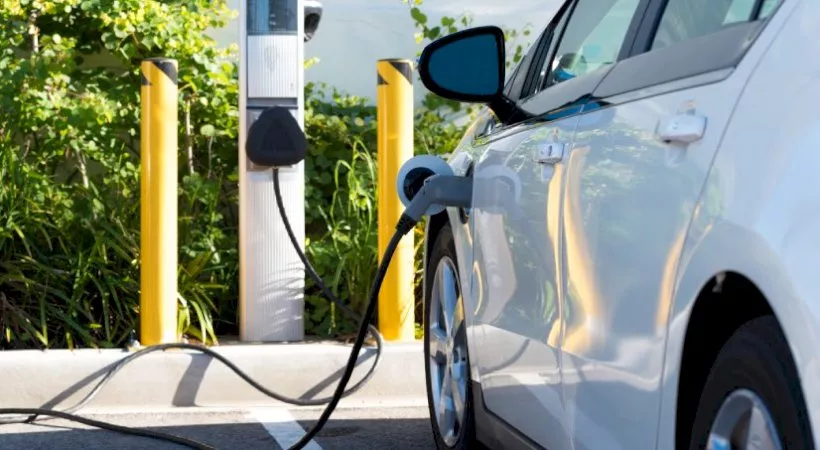 The Morrison government has unveiled its Future Fuels and Vehicles Strategy as it looks to shore up its credentials ahead of a looming federal election.
Federal Minister for Energy and Emissions Reduction Angus Taylor said that the road transport sector is currently undergoing a step change in technology.

"These low- and zero-emission vehicle technologies will, over time, reshape the way we drive," he said.
The new Future Fuels and Vehicles Strategy includes $178 million in additional funding, intended to boost the number of Australians buying and using electric vehicles (EVs) by expanding the infrastructure involved. 

In line with the federal government's broader agenda around emissions reduction, the emphasis here is on technology and working with the industry to encourage consumers to make the switch to EVs sooner rather than later.
Rather than introduce a mandate that new cars meet minimum emissions standards before they can be sold as other countries have, the federal government will be looking to support consumer choice through co-investment with the private sector.

As part of this, the government will be working with the industry to roll out an estimated 50,000 new EV chargers in households, 1,000 for public use, and 400 for businesses.

The federal government also said it would be working with states to ensure that energy grids would be ready to meet the rising demand from the EV sector.

Through this upscaling of the infrastructure around electric vehicles, the government hopes to grow confidence among consumers regarding the technologies involved and then let supply and demand do the rest.

"Industry will do what it does best by continuing to innovate and improve to lower costs, which will make new technologies cost-competitive with existing alternatives," Mr Taylor predicted.
The initial industry response to the Future Fuels and Vehicles Strategy has been mixed, with the Electric Vehicle Council branding the policy a "fizzer".
Electric Vehicle Council CEO Behyad Jafari said that the strategy would accelerate the rollout of charging infrastructure across Australia but highlighted the absence of any subsidies, tax incentives, or sales targets.
"If it contained fuel efficiency standards and rebates, it would give Australians more choice. The best and most affordable EVs manufacturers are producing would make their way swiftly onto our market," he said.
Mr Jafari noted that Australia continues to be one of the only developed nations without fuel efficiency standards and that it would continue to be a "dumping ground" for the producers of "dirty" vehicles until that shortcoming is addressed.
"Fuel efficiency standards are the absolute bare minimum of what you would expect in any 21st century plan," he said.
Mr Jafari said that the new plan was "certainly an advance on the government's rhetoric of the last election" but fell short in other ways.

He argued that this new strategy did a good job of identifying the benefits and pathways towards EV adoption in Australia but does little to realise that potential.
According to a report by the Electric Vehicle Council in August, EVs accounted for approximately 0.75 per cent of new car sales in 2020. This compared poorly with both the 10.7 per cent share of new car sales seen in the United Kingdom and the 74 per cent share seen in Norway.

For a strategy that was years in the making, Mr Jafari concluded that the Future Fuels and Vehicles Strategy leaves much to be desired.

"Electric vehicles present a monumental opportunity for Australia not only in reducing pollution but creating an innovative industry in manufacturing, technology, and services," he said.

Federal Chamber of Automotive Industries (FCAI) chief executive Tony Weber agreed that federal investments in electric vehicles and hydrogen infrastructure were a welcome step but added that it was a missed opportunity to set clear targets.
"The availability of EVs in Australia is increasing as car manufacturers respond to growing demand; however, the reality is that they still account for less than one percent of total vehicle sales year to date," he said. 
Mr Weber urged the government to adopt the FCAI's current voluntary emissions standard.
"Around the world, emissions targets are a clear sign of a government's intent to reduce emissions and send a positive signal to automotive manufacturers to provide more electric-powered vehicles to those markets. This is exactly what is needed in Australia." 
Forward this article to a friend. Follow us on Linkedin. Join us on Facebook. Find us on Twitter for the latest updates
About the author