Try another search or check out these top posts
Invest
GDP falls by 0.3 per cent in March quarter
Australia's gross domestic product fell by 0.3 per cent seasonally adjusted for the March quarter, putting the country on track for a recession, official figures have shown.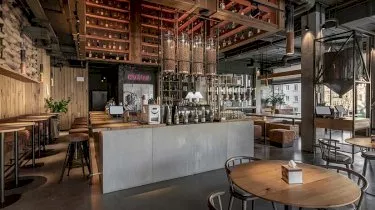 GDP falls by 0.3 per cent in March quarter
Australia's gross domestic product fell by 0.3 per cent seasonally adjusted for the March quarter, putting the country on track for a recession, official figures have shown.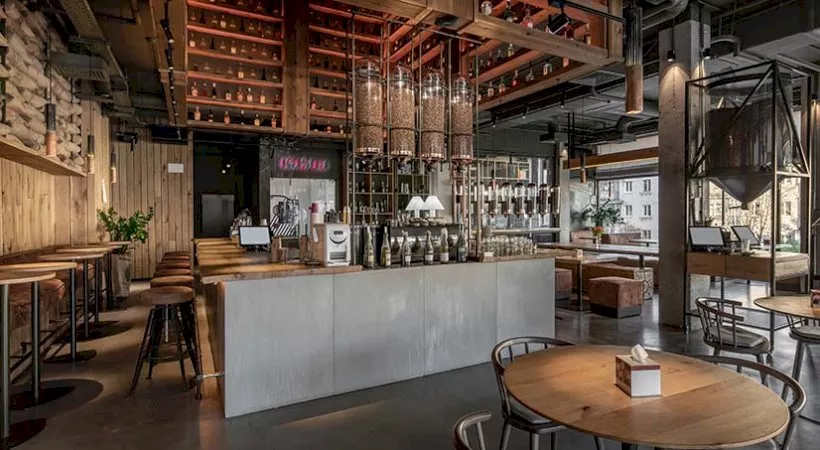 A technical recession is defined by two periods of negative economic growth, with federal Treasurer Josh Frydenberg telling the media that the bushfires and COVID-19 have ended Australia's 29 years of uninterrupted economic prosperity. 
Commenting on the figures, ABS chief economist Bruce Hockman said: "This was the slowest through-the-year growth since September 2009 when Australia was in the midst of the global financial crisis and captures just the beginning of the expected economic effects of COVID-19."
The Australian economy was impacted by a number of significant events this quarter, starting with bushfires and other natural disasters, followed by the outbreak of COVID-19 and the subsequent imposition of restrictions.
The government responded with the introduction of economic stimulus and support packages. 
"Government spending at all levels increased in response to the bushfires and the management of the COVID-19 pandemic."
Private demand detracted 0.8 percentage points from GDP, driven primarily by a 1.1 per cent fall in household final consumption expenditure. 
Spending on services fell significantly, particularly where restrictions impacted most severely, such as air transport services, hotels, cafes and restaurants, recreation and culture. 
Spending on goods rose, most notably in food and pharmaceuticals, as Australians panic bought goods, including toilet paper and pasta.
Net trade contributed 0.5 percentage points to GDP. Imports of goods fell 3.9 per cent, with falls in consumption and capital goods reflecting weak domestic demand. 
Imports of services fell 13.6 per cent, with travel services falling sharply in response to the global outbreak of COVID-19 and associated travel bans. 
Exports of services declined 12.8 per cent, with restrictions on overseas arrivals reducing education-related travel and tourism in Australia.
BetaShare's chief economist, David Bassanese, highlighted the positive that recessions are defined by contraction of economic growth, so it is likely the recession has already ended.
"The government-imposed shutdowns likely caused the sharpest and shortest economic contraction in history, spanning just the months of March and April," he said.
"That said, to the extent recession is defined as a period of subpar economic growth and persistent very high unemployment, then challenging times will likely persist for at least another six months to one year," Mr Bassanese noted.
However, the economist is not predicting life to immediately return to normal, with the economy slowly growing in the near term.
"While we may see a short-term bounce in economic activity from depression conditions as social distancing restrictions ease, the ongoing risk of second waves likely mean global business and consumer spending settle back to a quite subdued pace over the following months thereafter," Mr Bassanese explained.
He also believes that monetary policy is unlikely to be used to help kickstart the economy, as the Reserve Bank of Australia has already fired all its bullets.
"While the RBA may still be tempted to flirt with negative interest rates if the Australian dollar strengthens further, it's perhaps better off pleading with other central banks not to pursue this zero sum game of competitive currency depreciation. It's not helpful to the banking sector and risks further inflating a dangerous bubble in equity market valuations," Mr Bassanese said.
Finally, the economist explained that even though Australia is likely to fall into a recession, as a nation Australia is performing better than many G20 countries.
"Australia is very well placed to handle further virus outbreaks, but the same can't be said for other major economies such as the United States. Sadly, therefore, we won't be immune to the risk of poorer policy responses elsewhere," Mr Bassanese concluded.
Forward this article to a friend. Follow us on Linkedin. Join us on Facebook. Find us on Twitter for the latest updates
About the author