Try another search or check out these top posts
Invest
Frydenberg considers JobKeeper return for Victorians
The federal government has granted Victoria Premier James Merlino a chance to pitch his 'JobKeeper style' aid, but it has refused to acknowledge that Victoria's predicament could be linked to federal vaccination failures.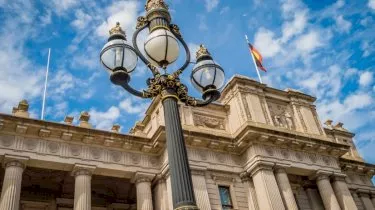 Frydenberg considers JobKeeper return for Victorians
The federal government has granted Victoria Premier James Merlino a chance to pitch his 'JobKeeper style' aid, but it has refused to acknowledge that Victoria's predicament could be linked to federal vaccination failures.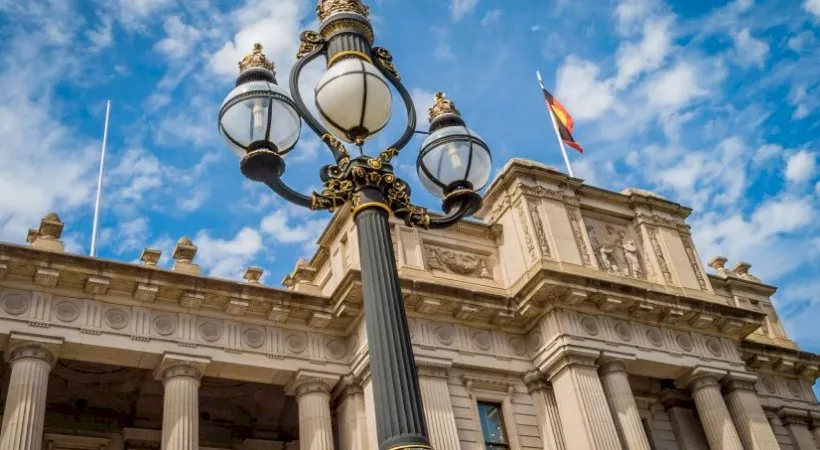 During a press conference on Wednesday, the Victorian government publicly asked for federal support as the state undergoes its fourth lockdown, urging the government to support small businesses and working families. 
According to the Australian Retailers Association, $2 billion will be lost in retail trade alone due to these lockdowns, with Victoria asking for the Commonwealth to help offset some of these losses.
"I do hope that the Commonwealth will swiftly confirm that they will step up and provide that support," Mr Merlino told reporters on Wednesday.
"If they do not, I will be raising this directly at national cabinet on Friday."
The Victorian government has pledged a further $209 million towards supporting businesses through the state's latest COVID wave, after it announced $250 million in support on Sunday.
Frydenberg takes Pallas' call 
Overnight talks progressed with federal Treasurer and Victorian Treasurer Tim Pallas meeting to discuss further support for Victoria, with Mr Frydenberg repeating the previous days' statements.
"So, we'll stick to the principles that have guided us to date with our economic support packages, namely that it will be temporary, that it will be targeted, that they will be measured and that they'll be using existing systems. And we'll have more to say about that in due course," Mr Frydenberg told the ABC. 
He also alluded to it being unfair for Victoria to receive additional support compared with the other states even though Brisbane's lockdown was only three days, compared with Melbourne's current position of a two-week lockdown, at a minimum. 
"Other states went through short-term lockdowns – namely Queensland and Western Australia. They didn't ask for extra support. They didn't receive extra federal support, and that was after the end of JobKeeper."
"But now that the lockdown has been extended, then we obviously are considering the implications of that, and we do understand the need that Victorian families and businesses have right now," Mr Frydenberg continued on the ABC. 
First lockdown since JobKeeper end
The Melbourne shutdown is the first extended lockdown without the federal government's JobKeeper wage subsidy, which ended in March.
Mr Merlino said the ball was now firmly in the federal government's court. The acting Premier also alluded on several occasions that the federal government was to blame for the vaccine rollout failure. 
However, toeing the party line, Mr Frydenberg failed to admit his government's slow vaccine rollout – which as of the end of May has seen just 2 per cent of Aussies vaccinated from the virus – as a reason for Victoria's current outbreak. 
"If you take the period since the end of that first national lockdown … Victorians have been subject to 140 days of lockdowns – if you take stage three and stage four – whereas the average across the other states is just six days," said Mr Frydenberg said.
"That is an incredible contrast … as a Victorian, it has been devastating for our state."
War of words
Shadow treasurer Jim Chalmers was quick to remind the federal government who was responsible for the failed vaccine rollouts and a national quarantine scheme. 
"Why has this Treasurer refused to provide any additional support to small business and workers hardest hit by these failures.
"What kind of Victorian abandons Victorians in their hour of need?" Mr Chalmers asked in Question Time.
But Mr Frydenberg hit back, insisting Victoria has received more support from the government compared with any other state.
"The Morrison government has provided more than $45 billion already to families and businesses across Victoria," a frustrated Treasurer said. 
"Now the state Treasurer of Victoria has confirmed that the state government has delivered $13 billion, so that is less than one-third than what the federal level has delivered.
"The people of Victoria have received a per capita basis more from the Morrison government over the course of COVID than any other state or territory.
"More than any other state or territory. And we have provided more than $28 billion of JobKeeper payments to the people of Victoria," Mr Frydenberg concluded. 
Forward this article to a friend. Follow us on Linkedin. Join us on Facebook. Find us on Twitter for the latest updates
About the author