Try another search or check out these top posts
Invest
5 predictions for the Australian economy in 2021
The Australian economy is tipped to be one of five nations to outshine, with a win on the health front likely to act as tailwind, a new report has revealed.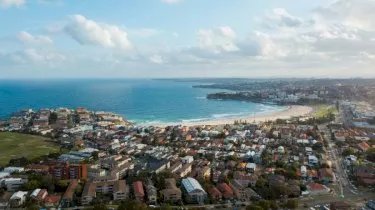 5 predictions for the Australian economy in 2021
The Australian economy is tipped to be one of five nations to outshine, with a win on the health front likely to act as tailwind, a new report has revealed.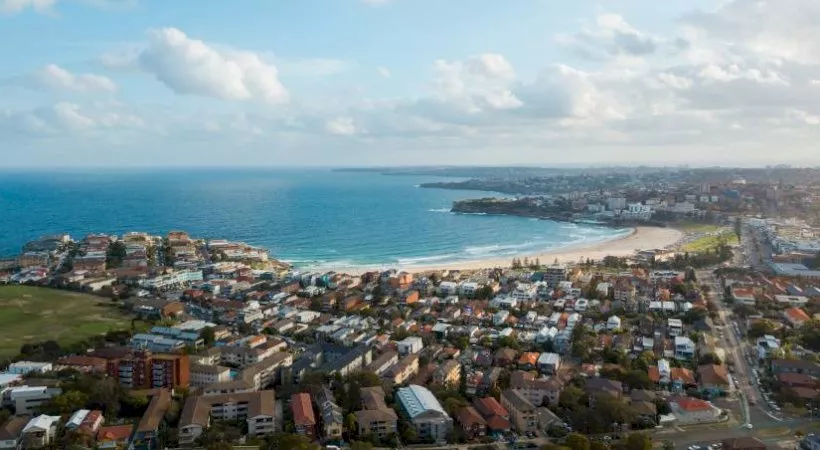 Deloitte Access Economics report has found that Australia's economy should shine if the COVID-19 vaccines are rolled out on schedule, but has warned that the government needs to be flexible with future budget and policy responses, as the economy emerges from the downturn.
Here are five predictions from Deloitte's economists:
Australia is on track for 4.4 per cent economic growth
According to Deloitte, falling migration and weaker employment figures than pre-pandemic are unlikely to slow down Australia's economic growth, which is tipped to grow by 4.4 per cent in 2021.
"Today's job recovery isn't one your parents would recognise. Past recessions left lengthy hangovers. Yet, although unemployment and underemployment will be much higher than they were pre-COVID, they're also falling much faster than feared. That's great," Deloitte stated.
Deloitte points to the 'big bounce' that will be created as Australia emerges from its COVID-19 shutdown.
"2021 looks set to continue the recovery in sectors smashed by the lockdowns and border closures of 2020, allowing the likes of accommodation, food, entertainment and airlines to continue to climb back from the abyss," the report continued.
"And by 2022, tourists and foreign students will be here in greater numbers. Business conditions AV (after vaccines) will look very different to those BV (before vaccines)."
Household spending to rise
Much of Australia's economic recovery will be on the back of consumers, with Aussies predicted to lift their spending by 6 per cent.
This coincides with Treasurer Josh Frydenberg's statement that Aussies will spur economic growth with the $200 billion they saved during the pandemic on the back of the government's "unprecedented" economic support.
"With an additional $200 billion sitting on household and business balance sheets compared to the start of last year, there is a huge sum of money available to be spent across the economy, helping to create jobs and maintain the momentum of our economic recovery."
Wages, inflation and interest rates to remain low
Despite a lift in household spending, the rate of inflation, wage growth and interest rates are likely to remain low for the time being. 
According to the report, inflation will stand at 1.2 per cent in 2021, slightly outstripping wage growth which is tipped to remain at 1 per cent.
Interest rates are also predicted to remain at a record low 0.1 per cent for 2021.
Victoria tipped to outperform
While every Australian state is tipped to grow, Victoria is set to experience the strongest economic recovery as it emerges from one of the world's toughest lockdowns.
Victoria is tipped to grow by 5.3 per cent, and outperform both Queensland and NSW, where growth is expected to hit 4.6 and 4.4 per cent, respectively.
The ACT is tipped to trail the states, expanding by 2.4 per cent in 2021.
"Victoria had the worst economy in Australia in 2020 – by far. But its recovery has already been rapid, and we forecast it to be the fastest-growing part of this nation in 2021. And some of that recovery is already in the bag, with excellent news to date in everything from jobs to retail. There's still a long way to go, but so far, so good," Deloitte stated.
Public spending to remain high
The record government spending is likely to continue, with the government predicted to spend 7.8 per cent more in 2021.
"The jump underway in public sector debt isn't mostly due to COVID-fighting stimulus – it's because economic weakness is eating into the tax take," Deloitte said.
"That's why improving economic forecasts are also generating improving forecasts for debts and deficits. And it's why it's good policy to fix the economy first and deal with the deficit later: the best medicine for a wounded budget is a healthier economy."  
Forward this article to a friend. Follow us on Linkedin. Join us on Facebook. Find us on Twitter for the latest updates
About the author