Try another search or check out these top posts
Invest
'Extraordinary and challenging times' led to RBA rate cut
Yesterday's decision by the Reserve Bank of Australia to make an out-of-cycle rate cut to 0.25 per cent, while rarely done, was not quite unexpected given the unprecedented situation that's unfolding in Australia and around the world.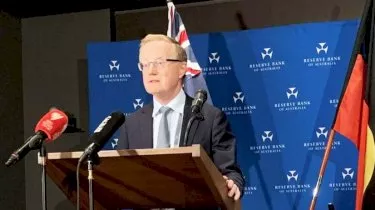 'Extraordinary and challenging times' led to RBA rate cut
Yesterday's decision by the Reserve Bank of Australia to make an out-of-cycle rate cut to 0.25 per cent, while rarely done, was not quite unexpected given the unprecedented situation that's unfolding in Australia and around the world.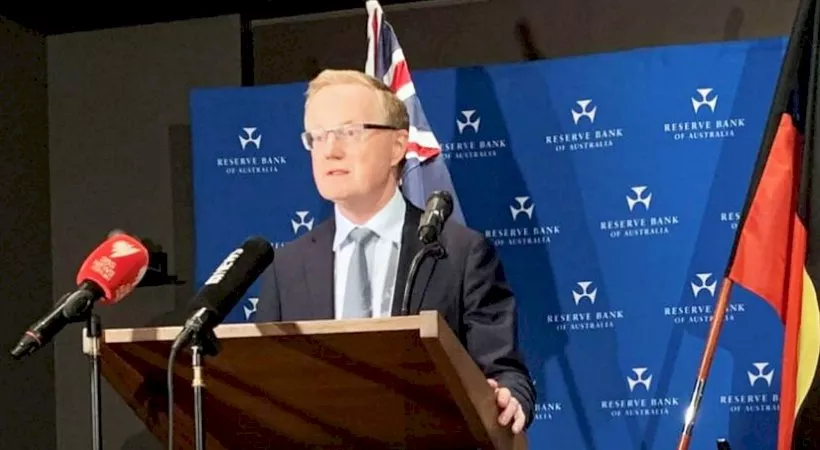 In the midst of the coronavirus pandemic, as markets worldwide slump and the likelihood of a recession looms ever larger, it's unsurprising that the RBA would fire its final interest rate shot out of cycle.
The rate change follows the routine decision of 7 March, which had already dropped the interest rate to the record low of 0.5 per cent.
nestegg notes that the last time the nation experienced an out-of-cycle decision was back in 1997.
Will it help?
In a speech both acknowledging the cash rate change and indicating the bank's need to implement other measures to combat the "extraordinary and challenging times", RBA governor Philip Lowe conceded we could be in a tough situation for a while yet.
The board has already agreed that it "would not increase the cash rate from its current level until progress was made towards full employment and that we were confident that inflation will be sustainably within the 2-3 per cent range".
Australia is "likely to be at this level of interest rates for an extended period," he offered.
So what happens now?
With economists overwhelmingly in agreement that the cash rate has now reached its effective lowest bound, it's been well publicised that the RBA will now need to resort to quantitative easing to help prop up the economy.
Dr Lowe has highlighted that the board had decided on a comprehensive package that would help support jobs, incomes and businesses as the Australian economy deals with the coronavirus.
"By doing all that we can to lower funding costs in Australia and support the supply of credit to business, we will help our economy and financial system get through this difficult period," he commented.
The case for quantitative easing
For this to occur, the RBA will now be targeting the yield on three-year Australian government securities, or bonds – conducting regular auctions and purchases in the secondary bond market at a target of around 0.25 per cent.
But according to the governor, the emphasis is not on considering such a project "quantitative easing".
Instead, "how much we need to purchase, and when we need to enter the market, will depend upon market conditions and prices".
"Rather than quantities or the size of our balance sheet, our focus is very much on the price of money and credit," he said, emphasising the bank's objective to provide support for low funding costs across the entire economy.
By way of further explanation, Dr Lowe said that "by lowering this important benchmark interest rate, we will add to the downward pressure on borrowing costs for financial institutions, households and businesses".
"We are prepared to transact in whatever quantities are necessary to achieve this objective."
Term funding
The RBA governor also explained that the bank would be creating a term funding facility for the banking system.
This will provide support for business credit – especially for small and medium-sized businesses.
One of the objectives of this is to lower funding costs for the entire banking system and therefore reduce costs around credit for households and businesses.
The second objective, as outlined by Dr Lowe, is to "provide an incentive for lenders to support credit to businesses" as an area of priority.
Under this new facility, he noted that authorised deposit-taking institutions (ADIs) will have access to at least $90 billion in funding.
ADIs will be able to borrow from the Reserve Bank an amount equivalent to 3 per cent of their existing outstanding credit to Australian businesses and households and be able to draw on these funds up until the end of September this year.
Interest rate adjustment on exchange settlement balances
The final aspect of the new measures being implemented by the RBA is an adjustment to the interest rate on exchange settlement balances, as they normally operate on a 0.25 per cent corridor each side of the cash rate.
The lower bound will now sit at 10 basis points above zero (0.10 per cent).
This will prevent the lower bound from offering a zero per cent interest rate, particularly where the RBA now expects to see an influx of exchange settlements taking place.
The governor also alluded to previous RBA actions undertaken in the last week, such as the injection of "substantial" extra liquidity into the financial system through daily market operations.
This has seen exchange settlement balances increase from around $2.5 billion just a month ago to more than $20 billion as of 20 March 2020.
"In the context of extraordinary times and consistent with our broad mandate to promote the economic welfare of the people of Australia, we are seeking to play our full role in building that bridge to the time when the recovery takes place," the governor offered.
And in an attempt to offer some optimism amid the uncertainty, Dr Lowe stated that "at some point, the virus will be contained and our economy and our financial markets will recover". 
Forward this article to a friend. Follow us on Linkedin. Join us on Facebook. Find us on Twitter for the latest updates
About the author