Try another search or check out these top posts
Invest
Does Sydney need a calm and common-sense approach to lockdowns?
Following a spate of changes across greater Sydney, the business community is calling for a more sensible approach to lockdown restrictions.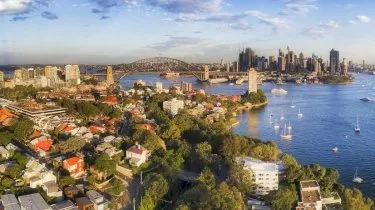 Does Sydney need a calm and common-sense approach to lockdowns?
Following a spate of changes across greater Sydney, the business community is calling for a more sensible approach to lockdown restrictions.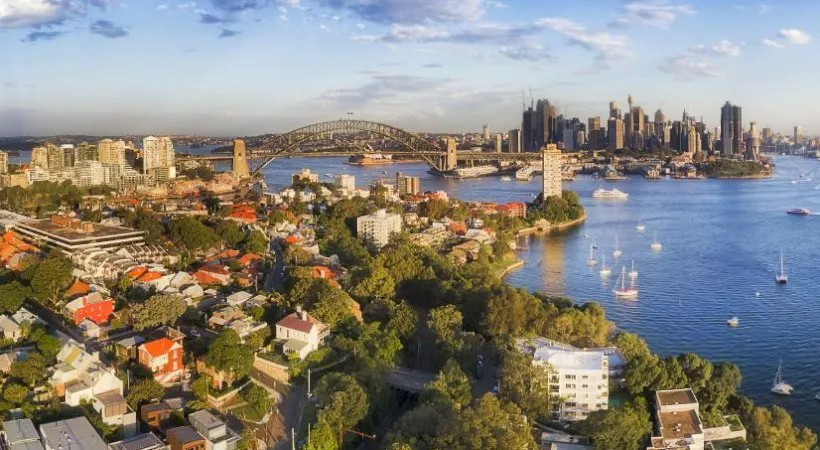 On Saturday, NSW Premier Gladys Berejiklian announced a harder lockdown in Sydney, including the temporary shutdown of all construction sites, as the state battles to contain the latest COVID-19 outbreak.
Following the announcement of tougher restrictions, on Sunday, 18 July, the state Treasurer announced additional support for businesses with turnover between $75,000 and $50 million, worth a combined $4 billion.
"We're committed to keeping businesses in business, and people in jobs, which is why we're providing tax-free grants of between $7,500 and $15,000 to help alleviate some of the economic pressures being faced during the current COVID-19 lockdown," NSW Treasurer Dominic Perrottet said.
"We will get through this difficult time. We got through the last 18 months and have come back stronger on the other side and we will get through the difficulties and challenges today," the Treasurer added.
Targeted approach to lockdowns
But despite the upped support, the business community is insisting on a targeted approach when it comes to lockdowns, arguing that the government needs to minimise and localise restrictions.
"Australia's governments must resist being pressured into ever tougher lockdowns by loudmouth commentators and instead recognise our community and our businesses deserve more considered and proportionate approaches to dealing with COVID," Innes Willox, chief executive of the national employer association Ai Group, said.
And with Sydneysiders increasingly envious of Victoria's short but sharp lockdown, Mr Willox explained that many are blind to the economic damages this method inflicts on business.
"Armchair experts driving calls for all states to emulate Victoria's sometimes draconian response to periodic outbreaks demonstrate a woeful lack of understanding of how our economy works and ignore the past successes of more targeted actions and the economic carnage and mental stress that 'go hard, go early' go excessively causes," Mr Willox said.
Instead, Mr Willox opined Sydney is in need of a new approach that has at its forefront an ambition to refine, localise and minimise lockdowns.
"We need to do this until we reach a point where there is enough vaccine available and a sufficient proportion of the population vaccinated that we are able to cope with the impacts on our hospitals of COVID circulating in our cities, towns and regions," he continued.
"Misguided calls for NSW to start preparing lists of what is an essential worker or essential business and forget the absolute chaos in the business community caused by other states' ham-fisted attempts to codify essential services."
Economists disagree
Despite rising economic costs, with AMP Capital's Dr Shane Oliver estimating a rough cost of $1 billion per week, he believes that in the absence of a vaccine rollout, short, sharp lockdowns make the most economic sense.
Unlike Mr Willox, the economists highlighted the benefits of the 'go hard, go early' lockdown that the Victorian Premier Dan Andrews is currently implementing.
"Learning to live with coronavirus" in the absence of high levels of vaccination will just mean "learning to die with it" and the consequences of long COVID, Dr Oliver said in his weekly market update.
But, with Australia's two largest cities in lockdown, Dr Oliver is confident GDP would fall by $10 billion in the September quarter. However, government support is expected to ease pressure on the greater economy.
NSW lockdown 2.0
As of 11.59pm on Saturday, 17 July, retail premises across Greater Sydney have been required to close for a period of at least two weeks, except for the following:
Supermarkets and grocery stores (including butchers, bakeries, fruit and vegetable stores, liquor stores and fishmongers);
Stores that predominantly sell health, medical, maternity and infant supplies;
Pharmacies and chemists;
Petrol stations;
Car hire;
Banks and financial institutions;
Hardware, nurseries and building supplies;
Agricultural and rural supplies;
Pet supplies;
Post offices and newsagents; and
Office supplies.
Additionally, all construction has been paused, and non-urgent maintenance, including cleaning services, and repair work on residential premises has been brought to a halt.
Employers have been ordered to allow employees to work from home if the employee is able to do so, failure to do so can result in a fine of up to $10,000.
Forward this article to a friend. Follow us on Linkedin. Join us on Facebook. Find us on Twitter for the latest updates
About the author