Try another search or check out these top posts
Invest
Consumer spending at lowest point since lockdowns
Omicron continues to cast a shadow over Australia's economic recovery.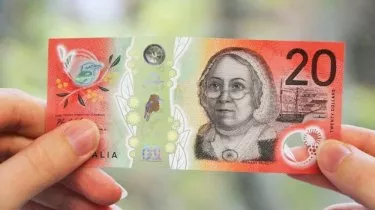 Consumer spending at lowest point since lockdowns
The shops might be open, but consumers are skittish amid rising case numbers.
According to ANZ's latest Australian Economic Insight report, consumer spending during the first week of 2022 was at its lowest level since the Delta outbreak.
ANZ Senior economist Adelaide Timbrell said that consumer spending across Sydney and Melbourne was now comparable to the levels seen during recent lockdowns, with the former said to be at its lowest point since the onset of the pandemic.
"Caution about being in public places is being compounded by staff shortages to stifle spending across dining, retail and travel," she said.
ANZ data also revealed that consumer spending has fallen "sharply" in Queensland, South Australian and Western Australia following the conclusion of the Christmas trading period.

Overall, Ms Timbrell suggested that overall spending activity across Australia is now slightly lower than 2021's out-of-lockdown levels.
"Dining spending in Queensland and Western Australia resembles previous lockdown conditions, while non-food retail spending outside Victoria and New South Wales is closer to out-of-lockdown times in 2021," she said.
The slow start to the new year comes following another ANZ report, which suggested that the spread of the Omicron variant may have blunted holiday spending patterns by as much as 25 per cent.
Data released by ANZ indicated that overall spending in NSW in the week to 2 January was down 25 per cent compared to a year earlier. This represented the largest drop nationally.

A fall of 19 per cent was recorded in Victoria and 17 per cent in Queensland, while spending in all other states fell by 15 per cent.
"The drop in spending after the key Christmas and Boxing Day trading was much sharper this year than in previous years," Ms Timbrell said.
However, she noted that the rising prominence of Black Friday and online shopping may have also played a factor here. 
"Boxing Day sales are likely to keep falling as more households move their end of year sales spending to Black Friday," she said.
Forward this article to a friend. Follow us on Linkedin. Join us on Facebook. Find us on Twitter for the latest updates
About the author