Try another search or check out these top posts
Invest
5 reasons for optimism despite the COVID outbreak
Despite the COVID-19 outbreak continuing to impact much of the world, including Greater Sydney, an economist has urged investors to remain calm, highlighting five reasons for optimism.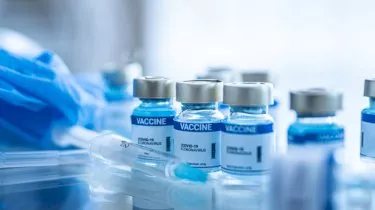 5 reasons for optimism despite the COVID outbreak
Despite the COVID-19 outbreak continuing to impact much of the world, including Greater Sydney, an economist has urged investors to remain calm, highlighting five reasons for optimism.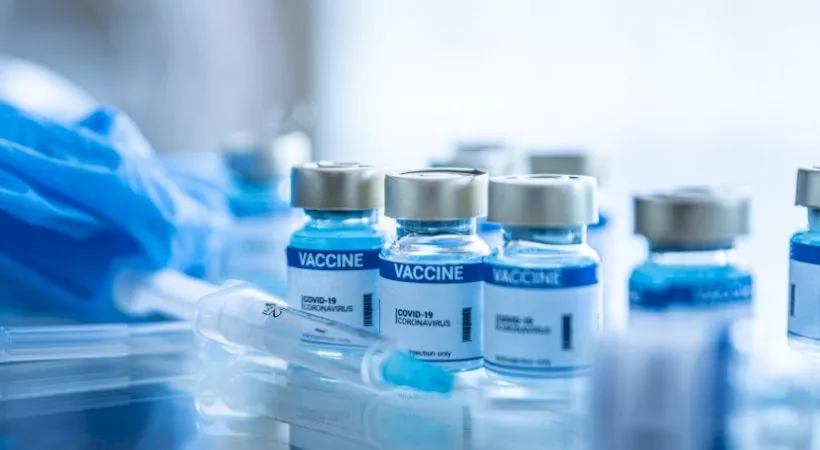 The prolonged lockdowns are set to see Australia have a negative September quarter. However, investors are reminded that the sharemarket remained resilient despite the economic turmoil over the last 12 months.
In fact, Australia's ASX 200 has reached a record high despite falling by 37 per cent in February 2020, when the outbreak hit.
This, combined with a lower for longer mentality among central banks and accommodating fiscal support, could continue to act as a tailwind for investors.
AMP's chief economist, Dr Shane Oliver, said in his latest economic update that the renewed surge in coronavirus cases poses a short-term risk to sharemarkets and other cyclical trades like the Australian dollar.
"However, there is a danger in over-emphasising this as we remain of the view that the economic recovery globally and in Australia will continue as lockdowns end in the short term and increased vaccination allows a more sustained reopening over the next 12 months," he said.
The investor pointed to the longer term nature of the sharemarket, reminding investors that better times are ahead once the virus is brought under control.
"Sharemarkets have proven relatively resilient so far because there is now more evidence of the ability of science and medicine to control the virus. The delta variant is seen as driving easier for longer fiscal and monetary policy, and US June quarter earnings results are again coming in far stronger than expected."
Not only are sharemarkets expected to remain resilient, the economist highlighted five reasons for optimism even with the delta variant.
1. Lockdowns still work against the delta variant
Beside Sydney, which is currently battling a prolonged lockdown, Dr Shane Oliver highlighted the success of other states in suppressing the virus.
"The key difference versus NSW was that they started earlier in terms of the new daily case load (one-10 a day versus nearly 30 in NSW) and went harder upfront. SA has ended its snap lockdown and Victoria has announced the end of its," he said.
And while it may take longer in NSW because it started later, new cases are not exploding despite the delta variant.
"In fact, the rate of increase is slower than seen in the Victorian wave from mid-last year," the economist said.
2. Vaccines are working
Despite a new strain of COVID emerging since the pandemic started 18 months ago, the vaccines are still working.
"While the UK, US and Europe have seen a rise in new cases, hospitalisations and new deaths are more subdued this time around."
"This is all consistent with vaccines being 90+ per cent effective in preventing the need for hospitalisation and deaths, even though they're less effective in preventing infection," the economist explained.
3. The experience of the last year has demonstrated repeatedly that once lockdowns end, economic activity rebounds rapidly
Despite Australia falling into its first recession in 29 years due to the COVID-19 lockdowns, Dr Oliver explained in his investment newsletter how quickly the economy recovered.
"We are starting to see this in Europe where confidence and business conditions have rebounded above that in Australia and the US thanks to its reopening (after a double dip recession in the December and March quarters)," he said.
"It has been seen repeatedly in Australia after the numerous lockdowns (including the three to four-month Victorian lockdown last year)."
4. The threat posed by delta will add to pressure for more fiscal stimulus and easier for longer monetary policy
Dr Oliver also opined it would increase fiscal spending, with the government around the world already showing accommodating economic policies.
In Australia, prolonged lockdowns have led to the Morrison government announcing a host of support for those on JobSeeker, right through to businesses making up to $250 million.
While noting Australia could increase support, Dr Oliver highlighted "it will increase pressure in the US to pass President Biden's $4 trillion eight-year American Jobs and Families Plans and will help keep the Fed dovish".
5. The pace of vaccination in Australia is ramping up rapidly.
Despite it appearing as though the vaccine rollout remains slow, Dr Oliver pointed out that it is improving.
As it currently stands, just 31 per cent of Australians have received one dose of the vaccine, and a mere 13 per cent have received both doses.
"Last week was the first with over 1 million vaccinations," the economist said.
"At the rate of 1 million vaccines a week, Australia will hit 60 per cent vaccinated by around year end and 80 per cent by mid-March.
"If we ramp it up to 1.5 million doses a week as global vaccine production ramps up, it will be 60 per cent by mid-November and 80 per cent by early January," Dr Oliver concluded.
Forward this article to a friend. Follow us on Linkedin. Join us on Facebook. Find us on Twitter for the latest updates
About the author