Try another search or check out these top posts
Invest
Why you should beware of the gamification of crypto
Critics suggest that the ease with which apps like Binance allow consumers to invest in cryptocurrency might border on predatory.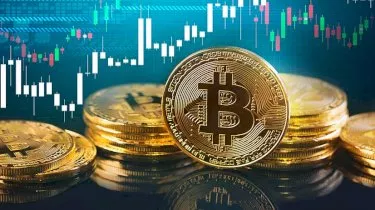 Why you should beware of the gamification of crypto
Critics suggest that the ease with which apps like Binance allow consumers to invest in cryptocurrency might border on predatory.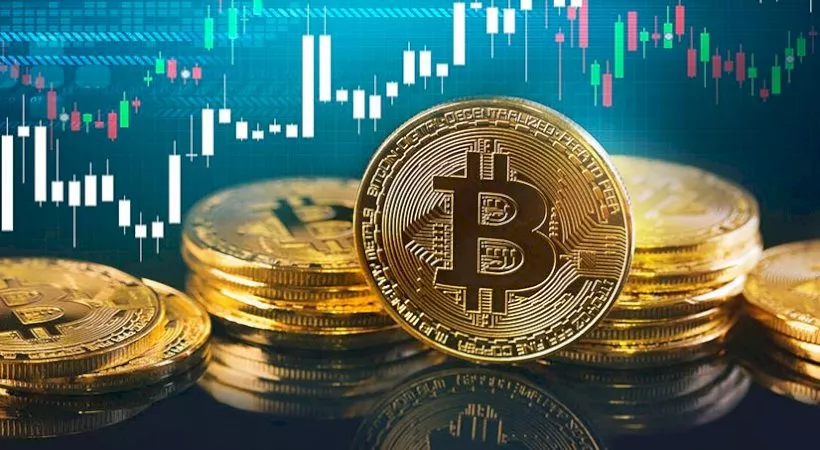 As cryptocurrencies like bitcoin have grown more valuable and the surrounding conversation has grown louder, the market has been flooded with applications and websites designed to make investing in the crypto market more accessible to everyday consumers.
However, the line between accessibility and gamification can sometimes be blurry. Combined with the high-risk, speculative nature of crypto assets, these apps can sometimes leave everyday investors exposed in a way they might not realise.

Speaking to nestegg, Macquarie University's lecturer in digital culture, Dr Rowan Tulloch, said, "Gamified apps, which aim to give the user a sense of excitement and immediacy when investing, are best suited to highly volatile assets: crypto being a great example of this."

"Tracking and graphing the rise and fall of the asset, and offering immediate buy-in, fits with that game-like feel these apps go for. Less volatile, consistently performing assets obviously are less suited to this type of process."
An associate professor of finance at Macquarie University, Sean Foley said that "crypto is totally being gamified".
"The whole crypto space is a bit irreverent, you know?"

"With CryptoKitties or CryptoPunks or Shiba Inu coin or Dogecoin, a lot of it is just sort of doing something different or sticking it to the traditional financial system. It's come from that sort of ilk or that genre, and a lot of that's been picked up in the trading platforms that we have now."
Mr Foley alerted to the big difference between spot crypto exchanges like BTC Market, which aren't "particularly gamified", and international crypto exchanges like Binance, which offer combined gamification with perpetual futures.
Mr Foley said that even the look of platforms like Binance is designed to trap potential repeat customers.
"It's flashing red, green, red, green whenever something goes up or down and giving you all these like moving average trend lines to help people figure out their technical charting, which has been persistently shown to not work at all."
Comparing crypto apps that gamify perpetual futures to CFD (contract for difference) traders, Mr Foley warned against unrealistic expectations. 
"I think with things like GameStop, you know, we've started to see a generation of traders who really are looking for assets that can turn $10,000 into a house deposit overnight," Mr Foley said.

"If you're buying something like ethereum or bitcoin, at the end of the day, you'll still have an asset like you might buy it for $100,000. If it goes to $20,000, hey, you've still got $20,000.

"Whereas Binance and other places, Bitmex, Coinbase and these kinds of guys, what they've done is to create big leveraged products that look a lot like what CFDs were, and have a lot of the problems that CFDs had."
In practice, what these crypto exchanges offer isn't all that different to the way that practices like 'shorting' work in the stock market. Investors are able to speculate on whether the price of bitcoin will go up or down at a fraction of what it would cost to buy low and sell high via a traditional spot exchange.

The higher level of risk involved with this sort of speculation can yield lucrative returns, but the potential for losses is also multiplied.

"The thing is, the value of bitcoin goes down by even 0.01 per cent, then you've lost your dollar. The exchange has effectively kept it," he said.

Thankfully, Mr Foley said that "regulators globally are really starting to understand what's happening in this space and get their head around, you know, not just bitcoin and ethereum but decentralised finance and yield farming and, you know, uni swap and automated market makers and all sorts of stuff like.
"There's no need to say, 'Well look, it's not that we can't regulate it because there are intersections between the fiat on-ramps' and regular people. All of this money has to come from somewhere, and it comes from investors."
Forward this article to a friend. Follow us on Linkedin. Join us on Facebook. Find us on Twitter for the latest updates
About the author