Try another search or check out these top posts
Invest
Senate report unlikely to be the final word on crypto in Australia
Even if it isn't perfect, the Senate report into Australia's crypto sector has left industry stakeholders more happy than not.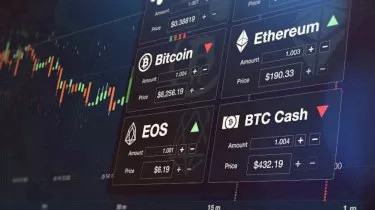 Senate report unlikely to be the final word on crypto in Australia
Even if it isn't perfect, the Senate report into Australia's crypto sector has left industry stakeholders more happy than not.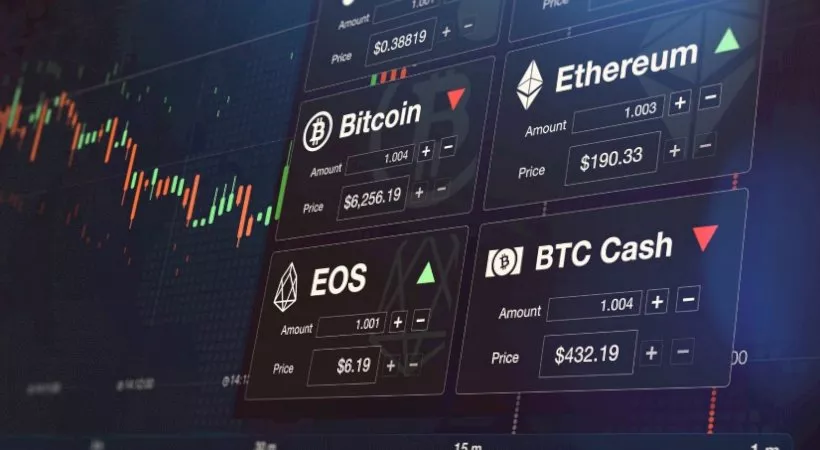 The Senate select committee on Australia as a technology and financial centre has tabled its report on how regulators should approach cryptocurrencies and the blockchain, but local fintechs are cautiously optimistic about what it means going forward.

Speaking to nestegg, Labrys CEO Lachlan Feeney described the overall reception to the report as one of optimism but warned the government against biting off more than it can chew, instead urging it to focus on implementing the recommended policies.
"There was a lot of apprehension around the industry before the report, and while the recommendations are mixed, the overwhelming feeling is one of relief," he said.

Pointing to recent moves by regulators in China and the US, Mr Feeney admitted to the presence of a fear that something similar would happen in Australia.
"Thankfully, the recommendations are a step in the right direction and, if passed, could help to legitimise the industry locally, give it legal standing, and provide a framework for long-term innovation," he said, praising the report's recommendation that the rules around digital asset transactions and capital gains tax be simplified as a sensible improvement.

"The current regulations are entirely incompatible with the nature of digital currencies and are impossible to comply with," he said.
That being said, Mr Feeney did express some reservations around the possible varying interpretations of the definition.
"A sub-recommendation was made that the only taxable event is when converted back to fiat  a government-issued currency. Ensuring policy follows through on this is important, or else the change will be negligible," he said.
Another reform suggested by the report, and welcomed by the community, was the need to establish a decentralised autonomous organisation company structure.

"This is a hugely progressive move that would ensure that blockchain startups have clarity and certainty with regards to operating in Australia," he said, framing it as a favourable regulatory move that would attract both talent and new blockchain businesses to Australia.
The Australian burgeoning blockchain industry also welcomed the report's recommendation to implement a clearer process for fintechs that have been debunked as a result of their involvement with the crypto sector.
"The lack of such a process has been a critical issue for so long, with so many fintech businesses being squeezed out by banks operating with an archaic and anti-competitive mindset," he said.
But the government's attempt to raise entry barriers to the industry has raised a number of concerns for local fintechs.
The report's recommendation that entry requirements with AUSTRAC (the Australian Transaction Reports and Analysis Centre) for digital currency exchanges should be increased was singled out by Mr Feeney as "extremely concerning".
"It would be a shame to see the doors shut behind those businesses who have been lucky enough to establish themselves already and prevent future blockchain startups getting going in the first place," he said, arguing that many of Australia's digital currency exchanges would not exist if these recommendations had been implemented five years earlier.

"Fundamentally, raising the barriers of entry stifles competition at a time when we should be doing precisely the opposite," he said, arguing that the local blocktech sector is in a crucial period of development.

"Blanket legislation like this could kill the startup ecosystem," he warned.
Worries have also been voiced over the conservative approach the government is taking with Central Bank Digital Currencies (CBDCs).

"China is expected to launch its CBDC next year. Australia is too slow and must rethink its approach in order to not fall further behind on this," he said.
As the next federal election approaches, Mr Feeney doesn't expect this report to be the final word on the issue.
"We suspect that this report is the first of many as Australia seeks to establish itself as a global powerhouse in the industry," he said.
It should also be noted that many of the recommendations made by the Senate report could soon be redundant as the industry continues to change.

"This report provides recommendations only. It remains to be seen whether they're adopted, tweaked, or ignored altogether. It's a step in the right direction, but this is just the tip of the iceberg," Mr Feeney said.
Forward this article to a friend. Follow us on Linkedin. Join us on Facebook. Find us on Twitter for the latest updates
About the author