Try another search or check out these top posts
Invest
NFTs are nothing new to virtual economists
What can a virtual economist tell us about the rising popularity of NFTs?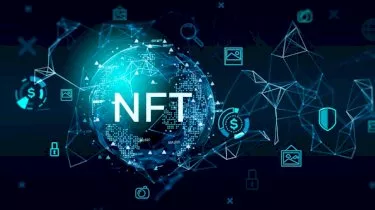 NFTs are nothing new to virtual economists
Non-fungible tokens (NFTs) are one of this year's breakout digital assets of the year; they didn't come out of nowhere.

Speaking to nestegg, Indiana University Bloomington professor of media Edward Castronova framed NFTs as the latest extension of monetisation trends in the virtual economy and video game industry.

Mr Castronova has studied virtual economies for over twenty years. He's an economist by trade but began to look into virtual worlds in the early 2000s.

In his words: "I pretty much invented the field of virtual economy research."
As high concept as the phrase virtual economy sounds, Mr Castronova insisted that pretty much everything we know about real-world economies applies just as much to virtual economies.

When it comes to familiar terms like supply, demand and labour supply, he refuted the idea that virtual economic systems don't behave in the same way as their real-world counterparts.

"They're not different really in any way," he insisted, adding that there are just as many different forms of virtual economy as there are real ones.

While the conversation around NFTs and virtual economies in gaming has ramped up in recent years, Mr Castronova said that the trend goes back much further.

"In the game space, most designers decided that economies are kind of a nuisance. On the other hand, they deepen immersion. So there's been an effort to keep an economy in a game, but limit its extent [and] limit how important it is," he explained.
At the same time, Mr Castronova said that there has also been an increasing focus on incentivising people to spend money on games through creative pricing schemes.

"There's been innovation in terms of what's called monetisation over the last 10 years, and I think NFT's and blockchain are the latest manifestation of that."
Mr Castronova pushes back against the idea that NFTs are disruptive.
"There are experiments underway, [but] an experiment is only disruptive if it succeeds."
"I think the jury's out as to whether or not you know, adding blockchain technology to a game makes any sense at all," he noted.
According to Mr Castronova, most of the innovation in the space is coming from crypto enthusiasts who see it as a way to create more crypto enthusiasts. He's sceptical that this approach will go anywhere in the long run.
"If a game is being sustained by the fact that crypto enthusiasts are playing it, it's not going to be sustained for long," he said.
With or without NFTs in the mix, it's already hard enough to develop a good game and launch it successfully.
"The only people I think that have any chance of doing anything in this space are people who decide to design a good game that happens to have crypto and blockchain involved with it."
Mr Castronova argued that the value proposition of an NFT is orthogonal to the value of a game.
"What makes a game valuable has to do with entertainment and engagement, and incentives and motivation. The idea of having a non-fungible token attached to some item doesn't really affect any of those things in a fundamental way," he explained.
He said that it's easy to imagine how modern gaming megahits like Call of Duty could approach NFT integration, but it's difficult to make the case that it would add or subtract anything when it comes to the appeal for players.

Mr Castronova compared the hype around NFTs to that of virtual reality, noting that the jury is still out on whether crypto will change the world.
Asked about the metaverse ambitions of tech giants like Facebook and Microsoft, Mr Castronova said that he's sceptical.
"I don't see the attention economy is developing in a way that there's one product, and I'm sceptical about a situation where players are allowed to take their assets from one environment to the other."
His take is that we're already in the metaverse. It's just more of a patchwork quilt than a curated piece.
He said that companies like Facebook and the start-ups chasing that breakthrough success are so focused on finding the market to monopolise that they're overlooking the technical and cultural questions about what building the metaverse might involve.

"It's kind of like El Dorado, you know. People go off into the internet searching for metaverse, and then they die out there somewhere," Mr Castronova said.
Will Facebook meet that same fate? Mr Castronova thinks so, but the reason why doesn't have anything to do with the metaverse.

"I think Facebook is just gonna die because it's becoming a platform for old people. There are no young people going on Facebook," he said.
Forward this article to a friend. Follow us on Linkedin. Join us on Facebook. Find us on Twitter for the latest updates
About the author