Try another search or check out these top posts
Invest
If the ATO is already looking at CeFi, DeFi is probably next
The ATO's growing interest in DeFi and CeFi exchanges could mean big things for those looking to grow their stake sooner rather than later.
If the ATO is already looking at CeFi, DeFi is probably next
The ATO's growing interest in DeFi and CeFi exchanges could mean big things for those looking to grow their stake sooner rather than later.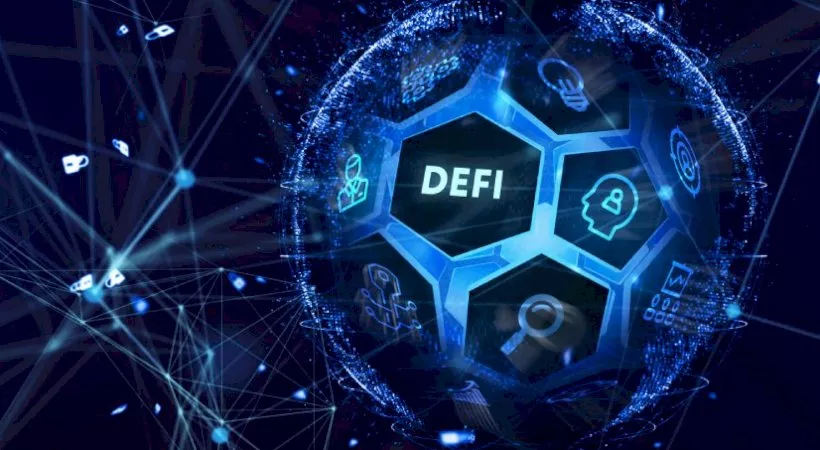 As the Australian Taxation Office (ATO) continues to consider what platforms like Celsius mean for the tax implications of those involved, those in the DeFi world might want to prepare for their turn.

Earlier this year, an ATO spokesperson told nestegg that the agency is looking at various decentralised finance platforms and is working on developing public ATO views that clear up some of the tax questions raised by them.

"For instance, the terms and conditions that govern taxpayers' interactions with the Celsius platform state that Celsius own and hold the assets that are transferred onto their platform. This means that there would be a disposal of the asset when the asset is transferred," the ATO said.
Whether or not a "disposal" of an asset has occurred is significant because this determines whether or not a capital gains tax event occurs as a result under the current tax rules of the ATO around cryptocurrencies.

CeFi isn't exactly the same thing as DeFi, but if Celsius is already under the microscope now, then it's probably a matter of time before the ATO looks beyond it.

Crypto projects or platforms that rely on a similar structure or model to Celsius would likely be affected by any conclusions that the ATO makes on the matter.
Offshift chief strategy officer Alex Shipp told nestegg that many decentralised finance exchanges would likely fall into the same category as Celsius when it comes to whether or not a capital gains tax is triggered, but that such a ruling would not apply universally.
"Celsius, I think is an easy one to pick out because they are CeFi, and so they become the owners of the staked collateral and then issue a different asset in exchange," he said.
Launched in 2017, Celsius is one of many CeFi and DeFi platforms that have cropped up in recent years. Built around the native CEL token, it aims to put a crypto-based spin on traditional banking products like savings accounts and asset-backed loans.

While Mr Shipp said that the platforms that would trigger taxable events would likely all be DEXs, he added that not all such DeFi platforms fall into this category.
"Under those rules, the DeFi/CeFi platforms that will not trigger taxable events will be those in which users provide liquidity in order to receive rewards and/or trading fees, or stake crypto-assets to receive a collateralised loan," he explained.

Even then, interest-related taxes might still apply. By comparison, Mr Shipp said that synthetic asset platforms remain more of a grey area.

These platforms allow users to stake collateral in one asset in exchange for a loan in another.

"It may be the case that the legislation could consider the individual to be in possession of the locked collateral or not," he said, noting that the collateral never falls into the possession of a counterparty as it would in traditional finance.
"It begs the question: Do DeFi platforms that provide identical or very similar services to Celsius also fall under the same umbrella?"
Speaking to nestegg earlier this year, Cointree CEO Shane Stevenson said that DeFi's biggest advantage over the traditional finance system is this lack of counterparty risk.
"You can participate without giving away custody of your assets. You don't have to worry about a bank going insolvent as you are always in control." 
Forward this article to a friend. Follow us on Linkedin. Join us on Facebook. Find us on Twitter for the latest updates
About the author