Try another search or check out these top posts
US entrepreneurs Cameron and Tyler Winklevoss called bitcoin "gold 2.0" last year, but with cryptocurrency's volatility, how similar are the assets really?
According to the World Gold Council, they're not very similar at all. In a recent report, the council pointed to differences in liquidity, volatility, regulation and diversity as clear differences
"In our view, bitcoin and cryptocurrencies more generally are not a substitute for gold," the council said.
"Cryptocurrency's performance has, until recently, been remarkable, but its purpose as an investment seems quite different from gold. Cryptocurrencies have yet to be tested in multiple markets."
The authors also pointed out the sheer number of cryptocurrencies as a differentiating factor.
"There are currently over 1,400 cryptocurrencies available and, while bitcoin is the largest by far, new technology could have devastating effects on the value and supply of any of the cryptocurrencies, including bitcoin."
However, the council conceded that while gold and cryptocurrencies have some major differences, they can also complement each other.
Pointing to the uses of the blockchain, the authors said the "genuinely innovative" technology could have many applications in the financial services.
"Various players are exploring blockchain in the context of transforming gold into a 'digital asset', tracking gold provenance across the supply chain and introducing efficiencies into post-trade settlement processes," the council said.
"Such applications are typically built on private blockchains operated by trusted parties rather than using bitcoin or other 'public blockchains'."
On Thursday, the UK's Royal Mint launched a gold-backed cryptocurrency, while Australia's Perth Mint in January announced it would also develop a cryptocurrencies backed by gold.
A Citigroup market outlook released in January argued stridently against the classification of bitcoin as gold 2.0.
Bitcoin's volatility means that it trades unpredictably, the strategists noted, finding that that bitcoin price movements tend to correlate with gold about 5 per cent of the time. The strategists also expressed doubt that the world even needs a gold 2.0, given that governments no longer align fiat currencies with gold.
ABC Bullion's Jordan Eliseo said he jokingly calls himself a "no-coiner" as he's more comfortable keeping his money in gold and silver, what he considers to be "safe assets".
However, when it comes to more broad conversations about blockchain and gold, he said, "I think it's really important for people to be aware of that, just because you're telling people to be cautious about putting all of their money or any of their money into bitcoin, doesn't mean that you are anti-bitcoin or anti-blockchain or distributed ledger technology.
"They're two entirely separate arguments."
Forward this article to a friend. Follow us on Linkedin. Join us on Facebook. Find us on Twitter for the latest updates
Join the nestegg community
We Translate Complicated Financial Jargon Into Easy-To-Understand Information For Australians
Your email address will be shared with nestegg and subject to our Privacy Policy
Join The Nest Egg community
We Translate Complicated Financial Jargon Into Easy-To-Understand Information For Australians
Your email address will be shared with nestegg and subject to our Privacy Policy
LATEST POLL
Are you seeking alternatives to equity and property in the next 12 months?
Total votes
: 473
The voting for this poll has ended
Listen to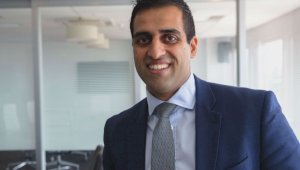 What the heck is with robots and tech - ETFs explained
More podcasts

Find super's sweet spot