Try another search or check out these top posts
Invest
Cryptocurrencies and CBDCs raise questions for economists
The rise of cryptocurrencies has raised questions for economists.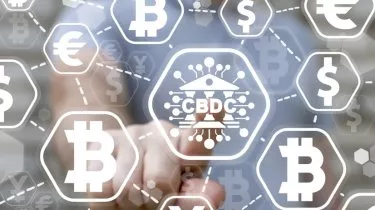 Cryptocurrencies and CBDCs raise questions for economists
Cryptocurrencies like bitcoin can't defy the maxims of traditional economics, but they do present new long term possibilities.

The University of Sydney's Dr Stella Huangfu told nestegg that bitcoin-like cryptocurrencies had gained great popularity among individual investors and financial institutions in recent years.
"The COVID-19 pandemic has further expedited this progress due to the concern that cash payments could carry viruses," she said.
She added that the rising prominence of challengers to traditional fiat currencies like cryptocurrencies had pushed policymakers and researchers to explore the possibility of introducing central bank digital currencies (CBDC) in recent years.

"Policymakers and monetary economists have realized that they need to provide an official alternative to the cryptocurrencies because otherwise monetary authorities will lose their influence on the economy," she said.
For all the radical bluster surrounding them, cryptocurrencies still conform to many traditional economic theories. Even for highly speculative crypto-assets like bitcoin, the laws of supply and demand still hold sway to varying degrees.
Dr Huangfu explained that the value of fiat money is not backed by any commodity but is backed by individuals' trust in the government.
"In this sense, all these private cryptocurrencies are similar to fiat money. Its main source of value is backed by the faith that other individuals will accept that currency," she said.
However, there are some aspects of cryptocurrencies that run against the grain of traditional economics.
For instance, the circulation of fiat money in the economy relies on a centralised system of intermediary banks.

"Bitcoin doesn't have any fiat authority in whatsoever form," she said.
Another aspect of cryptocurrencies that has economists concerned is its volatility.
Dr Huangfu said that the high price volatility of bitcoin-like cryptocurrency had limited its ability to challenge traditional cash as a payment instrument. 
"In my view, due to the main inherent vulnerability – there is no government authority to stabilize the value of cryptocurrencies, cryptocurrencies will not replace cash, bank reserves, or bank deposits in the future," she said.
On the other hand, the case for stablecoins like Facebook's Diem is much stronger.
"Compared to bitcoin-like cryptocurrencies, the value of Diem is linked to a basket of major currencies and government securities that have high credit rankings," she explained.
According to Dr Huangfu, these features serve to make stablecoins much more suitable as a medium of exchange, a unit of account, and a store of value.
Cryptocurrencies have already had a wide range of disruptive impacts on the global financial sector, but there are a number of specific ways in which they've challenged economists.
Even now, Dr Huangfu said that she still struggles with the concept of the blockchain.
"Honestly, I had to watch videos from YouTube and Khan Academy to understand how exactly the blockchain technology works before I gave lectures of cryptocurrencies as part of the course 'monetary economics' to my third-year undergraduate students at the University of Sydney," she confessed.
Another challenge that cryptocurrencies have posed to economists is that of taking the notion of a central bank digital currency more seriously.
"The rise of cryptocurrencies has forced policymakers and economists to investigate the possibility of introducing a central bank digital currency," Dr Huangfu said.
The other long term possibility that might be on the cards could see cryptocurrencies provide an alternative system for online micropayments and cross-border transfers.
"In other words, cryptocurrencies could serve as a complement to traditional money, and thus improve the efficiency of current payment systems," Dr Huangfu said.
Forward this article to a friend. Follow us on Linkedin. Join us on Facebook. Find us on Twitter for the latest updates
About the author