Invest
Crypto of the Week: Stellar
Stellar is one of many cryptocurrencies looking to shake up the world of peer-to-peer transactions and cross-border transactions.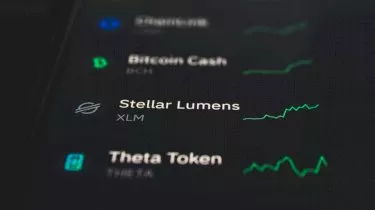 Crypto of the Week: Stellar
Stellar is one of many cryptocurrencies looking to shake up the world of peer-to-peer transactions and cross-border transactions.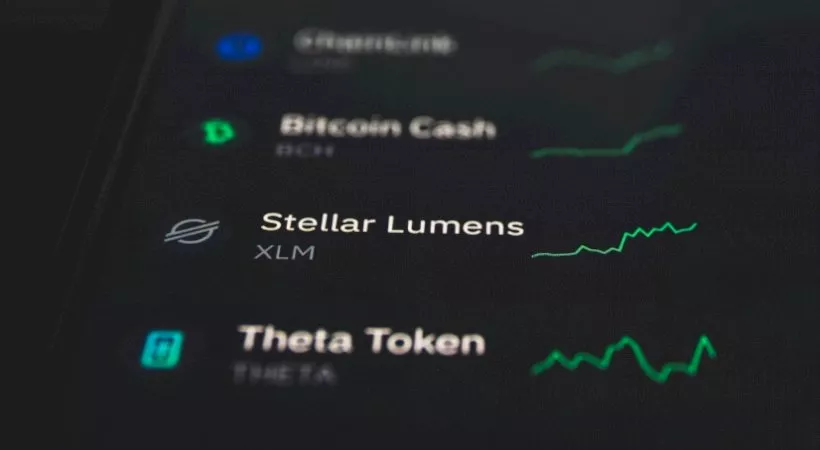 Stellar's XLM token isn't one of the big earners in the cryptocurrency space, but if you're looking at the potential of blockchain to disrupt the way that money moves around the world, it shouldn't be overlooked.

Before you add XLM to your portfolio, there are a few things you'll want to keep in mind.
What is Stellar?
Stellar is attempting an open-source twist on the idea of moving money around the world. In many ways, it feels like an echo of what bitcoin was originally looking to achieve before it became a speculative asset.

Rather than replace fiat currencies, Stellar looks to recontextualise them in a decentralised and open-source ecosystem. Essentially, it's a platform that's intended to help circumvent the middle-men associated with wire transfers and other international transactions by allowing users to send and receive fiat currencies of all kinds with almost zero fees and near-instant speeds.

As put by the website for the project, "Stellar enables a future where everyday people can send money anywhere affordably and quickly."
Transactions made via Stellar are finalised in three to five seconds, which is significantly faster than Bitcoin or Ethereum. The blockchain also promises to support approximately 1,000 times more transactions at a time than bitcoin can.

In line with these figures, transaction fees are also significantly cheaper on Stellar than market-leading cryptocurrencies. Rather than scale upwards with usage, Stellar transaction fees are fixed at 0.00001 XLM per transaction.
Stellar's "Anchor" infrastructure allows for almost any kind of asset to be tokenised. This means that it could theoretically support transactions of not just mainstays like the US dollar or euro, but more obscure currencies like Ukraine's hryvnia and even shares.

Rather than a proof-or-work or proof-of-stake mechanism, Stellar relies on an alternative protocol called Stellar Consensus Protocol (SCP). This works by connecting transaction validators via federated clusters called quorum slices.

The simplicity of the Stellar network's structure also plays in its favour. Stellar doesn't support smart contracts. The only thing the network needs to confirm for each time it reaches consensus is the balance of your account and whether you're looking to send any of it. 
Who made the XLM token?
Stellar was founded by Ripple co-founder Jed McCaleb and Joyce Kim in 2013, with the XLM token itself launching in 2014 via an initial coin offering (ICO). 

The project is also supported by a non-profit organisation called the Stellar Development Foundation.
As per the website, this foundation "helps maintain Stellar's codebase, supports the technical and business communities around Stellar, and is a speaking partner to regulators and institutions".
What is the XLM token used for?
The XLM tokens, also known as Lumens, are used by the Stellar network to process transactions and move money.

Essentially, the XLM token acts as an intermediary between the network's various on and off-ramps. It acts as something of a universal currency translator.

Users aren't able to translate US dollars into British pounds via a single point on the Stellar network, but by using XLM tokens as a medium of exchange between the two currencies, they're able to leverage the breadth of the network to move money more efficiently.

To prevent the network from being co-opted by spammers, Stellar requires accounts to hold a small amount of XLM tokens. This, along with the requirement to pay transaction fees with XLM, is what drives demand for the token. 
How much is the Stellar (XLM) crypto worth?
As of 18 November 2021, a single XLM token is priced at US$0.3509 per unit.

Tallied up at that price, the Solaris token has a market cap of approximately US$8 billion.

For comparison, bitcoin (BTC) has a market cap of US$1.3 trillion, while ethereum (ETH) sits in second place at US$490 billion. 
Where can you buy the XLM token?
The XLM token is available from most major and mainstream spot exchanges. This list currently includes:
Coinbase

Binance

Huobi Global

Kucoin

Binance

Bithumb
Forward this article to a friend. Follow us on Linkedin. Join us on Facebook. Find us on Twitter for the latest updates
About the author