Try another search or check out these top posts
Invest
Crypto-bubble 'most visible', but definitely not alone
An apparent bubble forming for cryptocurrencies may consume the most attention, but there are five other bubbles forming that are flying under the radar.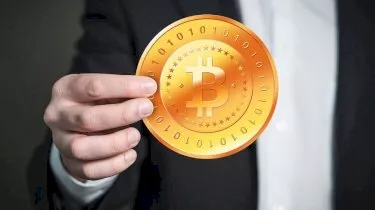 Crypto-bubble 'most visible', but definitely not alone
An apparent bubble forming for cryptocurrencies may consume the most attention, but there are five other bubbles forming that are flying under the radar.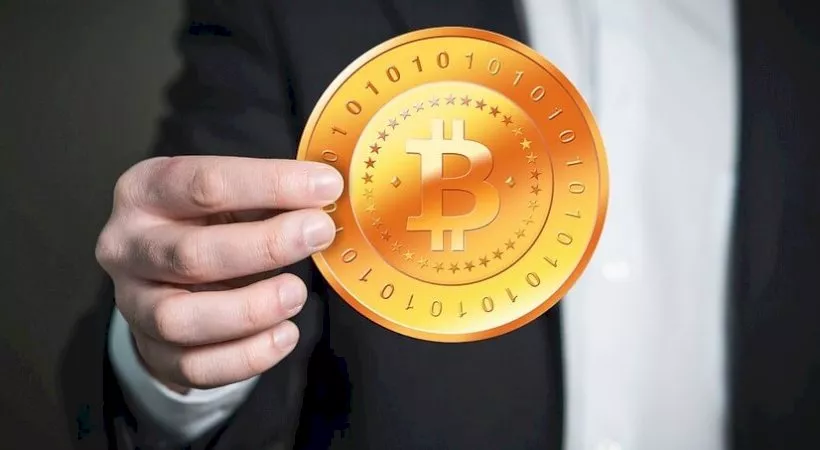 That's according to the chief economist and CIO at Saxo Bank, Steen Jakobsen. Marking the release of the online investment specialist's quarterly outlook today, Mr Jakobsen said the world in the first quarter of 2018 is "again full of hope and precious little reality".
He said that as the search for yield continues, central banks' "close their eyes and hope for the best", in a world of rising inflation expectations, fiscal deficit expansions and cross-asset correlations.
"The crypto bubble may be the most visible due to the high volatility and performance seen in 2017 but don't be fooled into believing that other assets are not in bubble territory as well. In fact, the length and extent of some bull markets may conceal just how far from fundamentals these assets have drifted.

"We do not claim to know when the current bubbles will burst. We can, however, identify where they exist and in our view there are a great many bubbles afoot right now. We see them in the bond market, in equities, in private equity, venture capital, real estate and certainly in cryptocurrencies.
"Interestingly enough, we see no bubbles whatsoever in commodities."
A crypto-crash
Saxo Bank argued that 2018 will be a crucial year for cryptocurrencies, referring to "optimists'" figures that the market cap will reach $1 trillion, and "pessimists'" predictions of reinforced regulation or illegalisation of cryptocurrencies.  
The bank's crypto analyst, Jacob Pouncey said: "Crypto assets are behaving like the dot-com stocks of the late 1990s. We expect more companies to announce blockchain pivots before this speculative phase is over."
He said the first quarter will feature more products reaching the market, "each touting itself as the next crypto revolution in its particular sector". This in turn will fuel speculation.
However, he added that ethereum – currently processing more than 1.25 million transactions and tens of billions of dollars daily, "seems to be one of the assets with real-world utility that goes beyond its standard function".
FX
Head of FX strategy at Saxo Bank, John Hardy argued that there are "clear 'known knowns'" coming up in either the first quarter or second half of 2018, that will likely disrupt FX.
"A number of leading inflation indicators point to the risk of a strong pickup in inflation already in the first half of 2018. The US budget deficit widened in 2017 for a second consecutive year and should widen aggressively in 2018 as a result of the funding shortfalls from President Donald Trump's rushed tax reform policy.
"With a possible deficit of $1 trillion for 2018 looming, who will step in to finance when global FX reserves are not building as they have in the past?"
Additionally, he warned that should volatility increase, emerging market currencies could struggle.
Equities
Arguing that 2018 is the "most important year" in a decade, Saxo Bank said overextended sentiment doesn't necessarily mean a bubble. However, it does mean a correction is likely.
Head of equity strategy, Peter Garnry said: "For Q1 we acknowledge the strong price momentum and upbeat expectations together with what will likely become a strong earnings season. This is causing us to believe that equities can push higher in the very short term, but that in the second half of Q1 macro data will begin to disappoint against expectations causing an equity correction above 7 per cent."

"Investors are expecting almost 20 per cent growth in EBITDA in the S&P 500 this year, something that has not been realised since 1991. Hopes are understandably high given the end we saw to 2017, but the low implied volatility should not cause investors to doze off – quite the opposite. A policy mistake in China or the US is still possible and inflation, whether it under-or-overshoots, will be the most important trigger in global markets for 2018."
Bonds
While 2017 was a smooth year for bonds, Simon Fasdal, head of fixed income trading said conversations about bubbles should note that bond markets would find it difficult to ride out a "sudden spike" in US and global 10-year core yields.
"I'm also concerned that as the EM bond space and the DM corporate bond market have seen significant growth, the primary marketplace for these same bonds has diminished due to regulatory downscaling from banks," he continued.
He said the first quarter is a time for caution.
Commodities
"Barring any geopolitical upsets, the record 1 billion barrel oil long held by funds at the beginning of 2018 could pose a potential challenge to the current bullish momentum," head of commodity strategy, Ole Hansen said.
"Given the impact on the price of oil of a few hundred thousand barrels per day in changed supply or demand, we see the risk – especially during the coming months – skewed to lower prices, with Brent crude oil at risk of returning to $60/b."
Saxo Bank noted that commodities are benefiting from increased focus on inflation, but argued that the issues that will determine the price of oil this year are production response to higher prices, the impact of new supply disruptions and the global economy's "continued strength".
Macro
According to Saxo Bank, the "most risky" real estate markets are in Australia, Hong Kong, London, and Norway and Sweden. Those four markets share two trends, home prices detached from local incomes and the economy experiencing "distortions" associated with monetary policy, like surges in lending and a construction boom.
The head of macro analysis, Christopher Dembik said real estate prices in these five countries have continued to rise despite the GFC. Continuing, he added that a lack of inflation, high levels of debt and home ownership in highly leveraged economies means a housing correction could have "ripple effects" of halts in credit and growth.
"Among major economies, investor worries have mostly focused on China where property prices have inflated massively due to excess liquidity. The bright side is that the government's first measures to better regulate the real estate market seem to be paying off as for the first time since 2015, new home sales contracted. It is too early to draw conclusions, though, and will strongly depend on the economic targets unveiled by the Chinese government at the annual parliamentary meeting in March 2018."
Forward this article to a friend. Follow us on Linkedin. Join us on Facebook. Find us on Twitter for the latest updates