Try another search or check out these top posts
Invest
Plastic a fantastic investment for record holders
Dust off the old records, but maybe don't play them – they might be worth more than you realise!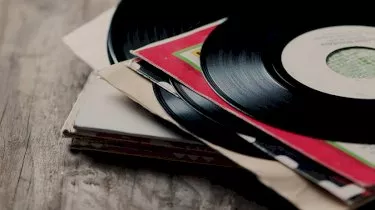 Plastic a fantastic investment for record holders
Dust off the old records, but maybe don't play them – they might be worth more than you realise!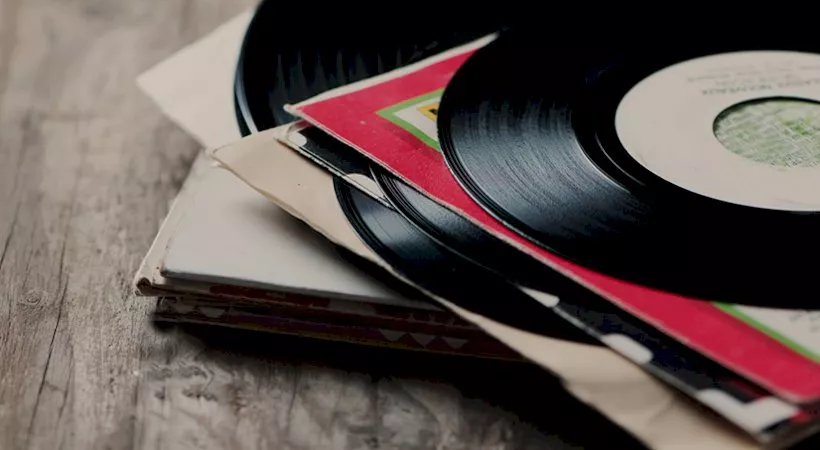 We've come a long way in music technology over the last 60 or so years. And while most of society has heralded the advent of new technologies and ways to listen to music, the more nostalgic individuals have held on tight to their prized vinyls, and it seems they were on to something all along.
A leading expert in the price of records has compiled a list of the world's most investable records, and it's a pretty lucrative business!
Ian Shirley, the editor of the Record Collector Magazine's price guide, has revealed that The Quarrymen's 1958 release That'll Be The Day / In Spite of All The Danger is now worth a whopping AU$354,000, making it both the most expensive – and the most investable record in the world in 2019.
With some well-known names rounding out the top 10 globally and in Australia, it might be time to seek out the closest record store, secondhand shop or vintage goods market to see what you can find!
The top 10 most investable records worldwide (in AUD):
1. Quarrymen - That'll Be The Day / In Spite Of All The Danger  $354,000
2. The Beatles - Sgt. Pepper's Lonely Hearts Club Band  $123,900
3. Frank Wilson - Do I Love You (Indeed I Do) / Sweeter As The Days Go By  $44,250
4. Darrell Banks - Open The Door To Your Heart / Our Love (Is In The Pocket)  $26,550
5. Dark - Dark Round The Edges  $17,700
6. Sex Pistols - God Save The Queen / No Feelings  $17,700
7. The Beatles - The Beatles (White Album)  $17,700
8. Junior McCants - Try Me For Your New Love / She Wrote It I Read It  $15,930
9. The Beatles - Yesterday And Today  $14,160
10. The Rolling Stones - Street Fighting Man / No Expectations  $14,160
The top 10 most investable records in Australia (in AUD):
1. AC/DC - Can I Sit Next To You, Girl / Rockin' In The Parlour  $4,000
2. The Bee Gees - The Bee Gees EP  $3,500
3. U2 - Pride (In The Name Of Love)  $3,500
4. RAZAR - Stamp Out Disco / Task Force  $2,000
5. SPK - Factory / Retard / Slogun  $2,000
6. The Victims - Television Addict / (I'm) Flipped Out Over You  $1,250
7. David Bowie - The Man Who Sold The World  $1,000
8. Fun Things - Fun Things EP  $1,000
9. Leong Lau - Dragon Man  $1,000
10. The Atlantics - You Tell Me Why / Come On  $1,000
Mr Shirley said records are so collectable for a number of reasons, namely, scarcity, condition and the desire of someone to own it.
"Condition is most important."
"If a record is rare and worth $500, a collector might pay $1,000 if it has not been played," the expert indicated.
"At the other end of the scale, if it is in poor condition it might only fetch $50."
For anyone who thinks they may be sitting on a gold mine of scarce records, Mr Shirley acknowledged that the price for rare records can go down as well as up.
"If you have a copy of the rare UK folk LP by Captain Marryat (1974), that is red hot at the moment and worth $3,500."
"Then again, there are records pressed in Australia, New Zealand and Japan by artists like the Beatles, Iron Maiden, Queen and David Bowie and others that are sought after," he explained, advising would-be and potential investors to "take a look and see what you have" and consider the online interest in such titles.
And for anyone now thinking that an investment in vinyl could be the way to go, again, Mr Shirley has emphasised the importance of condition.
"Buy as close to mint as possible and avoid rare records that are in poor shape unless you can pick them up cheaply," he advised.
"Look at artists and genres that have headroom for future growth."
"Areas like rare jazz, soul, stoner rock, heavy rock, funk, boogie, disco, punk, new wave, hardcore, electronica, grunge progressive rock, reggae and psychedelia are examples of areas with records that people seek," the expert outlined.
Forward this article to a friend. Follow us on Linkedin. Join us on Facebook. Find us on Twitter for the latest updates
About the author