Try another search or check out these top posts
Invest
Holden on: Aftershocks flow from iconic Aussie car brand closure
General Motors' decision on Monday to close down the iconic Holden brand has sent shockwaves through Australia, with the brand's true value as of yet incapable of being measured, despite a surge in national interest.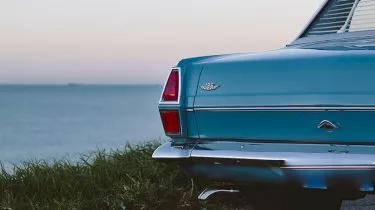 Holden on: Aftershocks flow from iconic Aussie car brand closure
General Motors' decision on Monday to close down the iconic Holden brand has sent shockwaves through Australia, with the brand's true value as of yet incapable of being measured, despite a surge in national interest.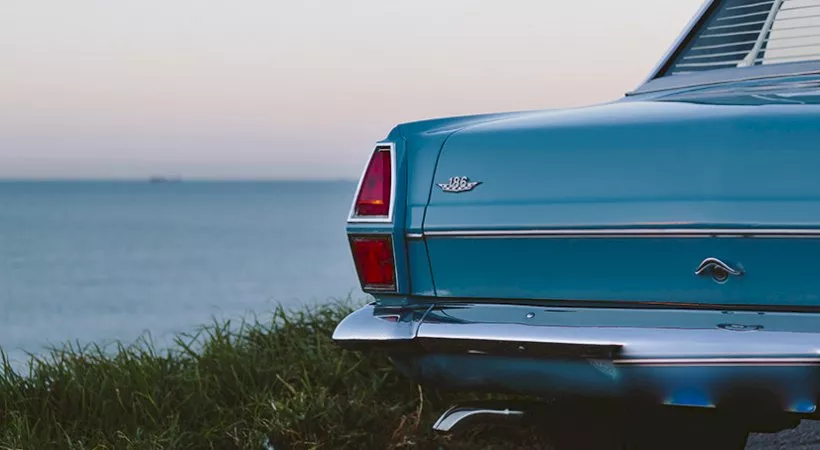 In a statement on Monday, GM announced that the Holden brand would be retired from sales, design and engineering in Australia and New Zealand by 2021, meaning that a majority of its 800 staff would lose their jobs by mid-2020.
Unsurprisingly, in the days since the decision, Lloyds Auctions has reported a surge in demand for vintage vehicles with the Holden stamp.
Lloyds Auctions chief marketing officer Brett Mudie said the organisation had been "flooded with enquiries coming through our Classic Car Division nationwide over the last 24 hours or so with people wanting to buy a Holden".
"It really shows that the market has responded immediately and is indicating that the market for Holdens will sky-rocket as we have seen the interest soar in the last day," he said.
While acknowledging the value of Holden Classics as having always been strong, Mr Mudie considered "this evidence that has come to us in the last day suggests that it is more than likely to create a booming market for them".
For one particular vehicle, Lloyds is anticipating it to have "doubled in value overnight".
It sold the very first Holden Dealer Team HT Monaro 57D for $500,000 in 2017.
Mr Mudie said the auction group expects its value to now be worth "seven figures just under three years later".
From the company's perspective, Holden Classics have always been popular.
It has previously sold Peter Brock's dual Bathurst winning VH Commodore for $2.1 million, and the first 1977 A9X Torana off the production line for a whopping $365,000.
"We are saddened by the fact that we focus so much attention on important issues like these after the fact, when we have already lost something such as this iconic Aussie brand," Mr Mudie stated.
He believes "Holden is and will continue to be a part of many Australian households".
"Back in the day you were either a Ford family or a Holden family and you would never actually date anyone who wasn't passionate about the same car side as your family," he quipped.
'Difficult decision' came down to 'global priorities'
The car maker's move has not come as a huge surprise, given that in 2017 it ended its Australian manufacturing operations, forcing hundreds of job losses.
At a press conference, held in Melbourne on Monday, GM international operations senior vice-president Julian Blissett explained that 600 of its 800 employees would be let go by the end of June this year, while some 200 will remain as part of the company's promise to provide its customers with servicing and spare parts for at least 10 years through national after-sales networks.
The 600 employees facing unemployment have been promised separation packages and employment transition support.
Mr Blissett said GM had taken the "difficult decision" to end Holden's proud 160-year history after implementing and considering numerous options to maintain and turn around its operations.
In the end, the decision came down to "global priorities".
"Over recent years, as the industry underwent significant change globally and locally, we implemented a number of alternative strategies to try to sustain and improve the business, together with the local team," he said.
According to GM, the giant undertook a detailed analysis of the investment required for Holden to be competitive beyond the current generation of products. Factors impacting the business case for further investment included the highly fragmented right-hand drive markets, the economics to support growing the brand and delivering an appropriate return on investment.
Mr Blissett said, "After comprehensive assessment, we regret that we could not prioritise the investment required for Holden to be successful for the long term in Australia and New Zealand, over all other considerations we have globally.
"This decision is based on global priorities and does not reflect the hard work, talent and professionalism of the Holden team."
GM now intends to focus its growth strategy in Australia and New Zealand on the specialty vehicles business and plans to immediately work with its partner on developing these plans.
Following GM's announcement, Minister for Industry, Science and Technology Karen Andrews took to Twitter to voice her disappointment.
"My first car was a Torana I bought from my grandfather. I'm very disappointed @holden_aus is walking away from Australia after billions in support from successive governments. @GM has assured me they will take care of workers and dealers. I will hold them to that," the minister said.
'Dignified wind-down' in the works
GM Holden interim chairman and managing director Kristian Aquilina said that given the significance of Holden through its history, it was critical the company worked with all stakeholders to deliver a dignified and respectful wind-down.
"Holden will always have a special place in the development of our countries. As Australia and New Zealand grew, Holden was a part of the engine room fuelling that development," Mr Aquilina said.
Acknowledging that Monday's announcement will be felt deeply by the many people who love Holdens, drive Holdens and feel connected to the company, Mr Aquilina noted that the challenges were just too great.
"Unfortunately, all the hard work and talent of the Holden family, the support of our parent company GM and the passion of our loyal supporters have not been enough to overcome our challenges," he said.
"We understand the impact of this decision on our people, our customers, our dealers and our partners — and will work closely with all stakeholders to deliver a dignified and respectful transition."
Luxury car tax did little to help
With Holden reaching the end of the road, one advocacy group has demanded to know why Treasurer Josh Frydenberg has opposed a cut to the "failed protectionistic tax" that is the luxury car tax.
Commenting that the tax has harmed farmers and individual Australians alike, the Australian Taxpayers' Alliance said Holden's demise makes the "unfair tax more pointless".
According to ATA policy director Emilie Dye, "it isn't the government's job to pick winners and losers and yet they keep favouring certain businesses and groups over others".
She said, "Taxes like the luxury car tax are one of the reasons people don't trust lobbyists.
"Rather than competing against other vehicles to create better, more affordable products, car companies grabbed their blankies and lobbied the government to get rid of their mean competitors."
Calling the luxury car tax a "sloppy" tax, she highlighted how the government failed to tie the luxury car tax to inflation.
"As the buying power of a set dollar amount inevitably decreases, the luxury car tax metamorphoses into a 'kind-of-nice' car tax and [eventually] into just a car tax.
"Most people think of Porsches, not Kenworths when politicians talk about the luxury car tax."
'Blindsided' local dealers to feel flow-on effect
Australian Automotive Dealer Association (AADA) CEO James Voortman said that while "there has been a lot of talk about the 600 jobs that will be lost at Holden's head office", these job losses "amount to very little compared to the people employed in Holden dealerships both in regional and metro Australia".
He's put the figure of estimated job losses "as high as 6,000".
"It is clear that the local management of Holden were blindsided by a decision made in Detroit," he commented.
"I am struck by how poorly this was all done.
"Dealers typically own millions of dollars' worth of vehicle inventory, special tools and equipment, parts and bespoke facilities built to the exacting specification of the manufacturers.
"On top of that, dealers have often invested in long-term leases, extending to a decade or more for these facilities."
He has expressed his expectation that these investments and commitments will be taken into consideration by Holden when they decide on compensation packages for dealers.
Forward this article to a friend. Follow us on Linkedin. Join us on Facebook. Find us on Twitter for the latest updates
About the author