Try another search or check out these top posts
Invest
What is a bond fund? - A short guide
Bond funds are an alternative way for an investor to add debt securities to their portfolio. Learn what makes them different from usual bonds and why investors may consider them as an investment.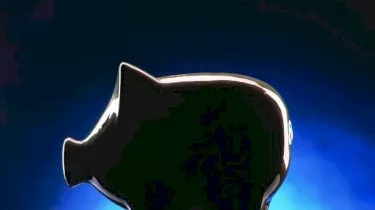 What is a bond fund? - A short guide
Bond funds are an alternative way for an investor to add debt securities to their portfolio. Learn what makes them different from usual bonds and why investors may consider them as an investment.
Bond funds are debt securities that could increase the investment returns from traditional bonds, but while they can be a good alternative, investors should understand if its strategy is in line with their objectives.
Here's a basic guide to understand what bond funds are, how they work and the top considerations investors should think about before adding them to their investment portfolio.
Bonds versus bond funds: What's the difference?
Bonds and bond funds are both debt securities that assure an income stream from coupon payments, but they work slightly different from each other.
Bonds are essentially a legal I.O.U. issued by entities in return for regular interest payments for a fixed term. Once the bond matures, the bondholder expects the issuer to pay their investment's face value.
This makes bonds a type of fixed-term and fixed-income investment.
Bond funds, on the other hand, are typically open-ended mutual funds whose underlying assets are bonds with varying maturities. Unlike individual bonds whose term ends at maturity, fund managers may employ strategies to extend the life of the fund.
Such strategies enable the fund to increase its returns while also extending the life of the fund.
Likewise, some fund managers may also offer ultra short bond funds composed of a diversified pool of bonds that have short-term maturities. These type of bonds offer protection against interest rate risks because underlying bonds usually mature within one year.
Bond fund strategy
Fund managers may apply passive or active bond management strategies. It's best for investors to read the prospectus before purchasing units in a bond fund—even from top bond funds.
Depending on the type of the fund, the manager may employ passive investing. This simply requires fund managers to strategically select the underlying bonds to be held until maturity for unit holders.
On the other hand, managers may choose an active management strategy for the underlying bonds by replacing matured bonds with new ones to keep the income stream flowing. They can either follow a benchmark or try to beat the market, which increases the chances for higher earnings, but this also heightens risks.
In addition, some fund managers may focus on managing inflation protected bond funds, which is mostly composed of treasury bonds, to decrease inflation's impact on earnings.
Types of bond funds
There are four main types of bond funds that investors can add to their portfolio.
These are:
Open ended mutual funds
Closed-ended mutual funds
Exchange traded funds (ETFs)
Unit investment trust funds (UITFs)
Bond mutual funds
As discussed in another Nest Egg article, mutual funds may be structured as open or close-ended, and may contain either collection of a single type of bond or different bonds types. While its structure usually determines the manager's strategy, most bond mutual funds are actively managed.
Here's how they work:
Open ended mutual funds
Just like typical open-ended mutual funds, bond funds that follow this structure exist in perpetuity. This means investors can come and go at any time and the fund manager can simply issue new units when more investors come along.
Investors must note, however, that they will be purchasing units using its price at the end of the trading day, otherwise known as the net asset value per unit (NAVPU).
Once an underlying bond matures, the manager may simply replace it with another bond that fits the fund's objectives. This cycle keeps the fund open and earning.
Closed-ended mutual funds
Closed-ended funds only issue a definite number of units for investors, and its underlying assets are typically a collection of bonds that mature within a set period.
Closed-end funds may be purchased and traded in the share market, such as the Australian Securities Exchange (ASX). However, this also makes them vulnerable to sudden market changes.
Exchange traded funds (ETFs)
ETF bonds open the opportunity to invest in securities in other markets and typically contain a diversified collection of bonds.
These can follow indices or be actively managed in order to outperform benchmarks. This means an actively managed ETF bond can exceed its unit holders' expected earnings if market conditions are favourable.
Unit Investment Trust Fund (UITF)
UITF bonds are also a diversified collection of bonds and other debt securities, but what makes it different is that its portfolio is decided from the beginning and usually do not change. They are also passively managed funds, which means investors would find it easier to estimate their returns.
Once all the underlying bonds in the UITF matures, the investors are paid and the fund is wound up.
Are bond funds a good investment?
Bond funds can be a good investment because of certain advantages it affords investors—but as with all investments, they carry some risks.
Here are four things investors need to consider before becoming a unit holder.
Diversification
Liquidity
Investment returns
Bond fund risks
Diversification
Bond funds can help investors diversify their portfolio without having to select individual bonds.It also gives them access to some bonds that are only available to investors with big capital. Having a professional managing the underlying assets is also a big plus because they can take effective risk mitigation measures.
Liquidity
Unlike individual bonds which investors usually exit upon maturity or when called, bond funds allow unit holders to sell their units at any time. This gives investors the liquidity that is not usually present in traditional bonds.
However, investors are not assured that their principal investment will return to them in full. This is because bond fund trades at their NAV, so the amount of money unit holders can redeem depends on the unit price at the end of the day which a sell instruction is executed.
Investment returns
Investors are usually aware of how much income they will receive from individual funds based on the coupon rate and term, but bond funds remove that predictability.
This is because a unit holder's income would depend on the payout rates and schedules of a variety of bonds, so they can receive different amounts with every payout.
Likewise, fund managers that apply active bond management strategies could replace underlying investments anytime, as long as the replacement still adheres to the fund's objectives.
Bond fund risks
A big risk investors can face with bond funds is a major or full loss of their principal investment.
This is because bond issuers are still required to return the bondholders' principal investment, whereas bond funds are not obligated to do the same if it defaults. This makes investing in bond funds riskier than what some investors may accept or tolerate.
It's still best to seek the advice of professionals before making a decision to determine whether bond funds are in line with an investor's objectives.
This information has been sourced from the Financial Industry Regulatory Authority.
Forward this article to a friend. Follow us on Linkedin. Join us on Facebook. Find us on Twitter for the latest updates
About the author