Try another search or check out these top posts
Invest
As 2022 approaches, should investors brace for a market correction?
Will stock market investors end the year with a victory lap or a lurch?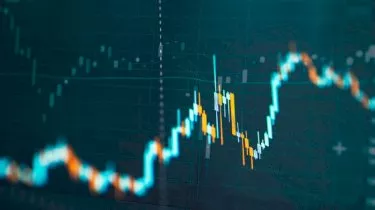 As 2022 approaches, should investors brace for a market correction?
While the third quarter of 2021 has been an exciting one of those investing either locally and in international share markets, it's worth remembering that pride usually comes before a fall.

Even optimists may want to prepare themselves, with eToro market analyst Josh Gilbert noting that we are already seeing market corrections in the market.

"Investors should expect volatility moving into the end of the year and although a threat of a potential market correction is luring with the fear of higher yields, supply chain disruptions and inflation, it is anticipated that these issues will work themselves out," he said.
Mr Gilbert pointed to the fact that the Federal Reserve is soon set to start tightening its quantitative easing program, which he expects to bring down valuations.

However, he's quick to add that the high earnings growth of some companies may see this work out to be a silver lining for investors.

"The good news is, if company's significantly beat expectations in their Q3 earnings, this will in turn support higher markets," he predicted.
Both globally and locally, Mr Gilbert expects that the vaccine rollout and economic reactivation of the economy will see a modest rise in bond yields.
"Investors should consider focusing on cyclical assets that will benefit the most, with sectors such as energy, industrials and consumer discretionary leading market performance in Q4 2021," he said.
Wealth Within chief analyst Dale Gillham described the current state of Australia's stock market as indecisive.

"I believe this indecision is only short term and the market should pick a direction very soon, which I suspect will be down given that the rise in the materials sector this week is not being driven by the big stocks like BHP, RIO and FMG, as they have been rather flat," he explained.

Mr Gillham said that the reason for recent sluggishness in the Australian stock market is due to the materials and financial sectors moving in opposite directions
"For the market to fall, the Materials sector needs to fall away and if the big miners start to fall, then they are likely to take the sector and the market with them," he warned.

While he acknowledged the strong growth of the ASX in recent weeks, he said that both bulls and bears remain locked in a battle for dominance.

"Right now, it is time to get ready to buy because once the market settles into a new uptrend there will be many good buying opportunities," Mr Gillham said.
Forward this article to a friend. Follow us on Linkedin. Join us on Facebook. Find us on Twitter for the latest updates
About the author