Try another search or check out these top posts
Invest
As ESG nears a tipping point, experts call for a rethink of risk and return
Invest
As ESG nears a tipping point, experts call for a rethink of risk and return
The shadow of ESG investing looms larger than ever for Australia's financial sector.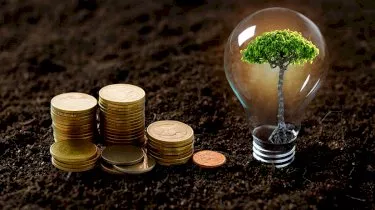 As ESG nears a tipping point, experts call for a rethink of risk and return
The shadow of ESG investing looms larger than ever for Australia's financial sector.
While ESG investing continues to explode in popularity, experts have suggested that challenges around how risk and performance are measured remain a barrier for future growth. 

AUSIEX's head of markets and client solutions, Mathew Tilley, pointed to the Australian Prudential Regulation Authority's (APRA) new guidelines managing the financial risks of climate change as a sign that the current growth in the ESG investment space will only accelerate.

"Given the increasing scrutiny over climate risks and the likelihood of more policy initiatives to address these risks, investors will be presented with more ESG-focused opportunities," he predicted.

"There will also be a greater recognition that ESG products need to offer a strong investment case."
Issued earlier this year, the freshly drafted guidelines call on banks, insurers and super funds to adopt new frameworks when it comes to calculating, monitoring and disclosing climate-related risks to investors.

Citing the uniquely long-term threat of climate change, APRA chair Wayne Byres has previously emphasised the importance of developing robust processes for measuring that risk sooner rather than later. 
"The prudential practice guide doesn't direct or prevent APRA-regulated entities [from] making any particular business or investment decision. Rather, it is aimed at ensuring decisions are well informed and appropriately consider both the risks and opportunities that the transition to a low-carbon economy creates," he said back in April 2021.
In light of these new regulatory challenges, the Nomura Research Institute (NRI) has renewed its call for the industry to not just adjust how it regards climate risk, but also how it measures ESG performance.

A senior researcher at NRI, Atsuo Urakabe said that investors today come in two distinct flavours.
The first of these are the advocates, who believe that ESG-affiliated stocks are more robust against market shocks.

Then, there are the sceptics — investors who believe that ESG investing strategies deliver "very little alpha".
However, Mr Urakabe has suggested that the next frontier of ESG growth lies in tapping into a third group of investors who sit somewhere in the middle.

According to him, "the growth opportunity lies with a third group — those investors who are more comfortable with high-ESG stocks than low-ESG stocks as long as expected risk/return profiles do not differ materially between the two".

Mr Urakabe said that the needs of these aren't being met by the current mix of products, strategies, marketing and reporting being deployed.
"In particular, the industry must be able to meet non-performance information needs to keep money flowing into ESG investment products," he said.

The solution advocated by Mr Urakabe is one where ESG indexes occupy a more prominent position in the investment process and the overall financial landscape.

He's optimistic that such an approach would allow investors to easily know and understand how a prospective ESG investment compares to the alternative when it comes to risk and performance.

"Investors in ESG indexes can benefit from replication of the market-cap-weighted index's risk-return profile while taking comfort in owning high-ESG stocks," he said.
Forward this article to a friend. Follow us on Linkedin. Join us on Facebook. Find us on Twitter for the latest updates
About the author