Try another search or check out these top posts
Earn
Will your job be in demand in 2021?
COVID-19 has brought significant disruption to the economy, and with it, there has been permanent changes to the jobs landscape. So, what jobs will be on the rise this year?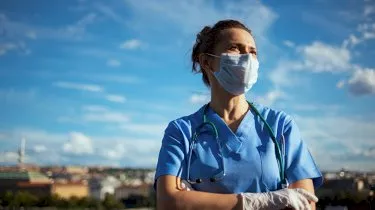 Will your job be in demand in 2021?
COVID-19 has brought significant disruption to the economy, and with it, there has been permanent changes to the jobs landscape. So, what jobs will be on the rise this year?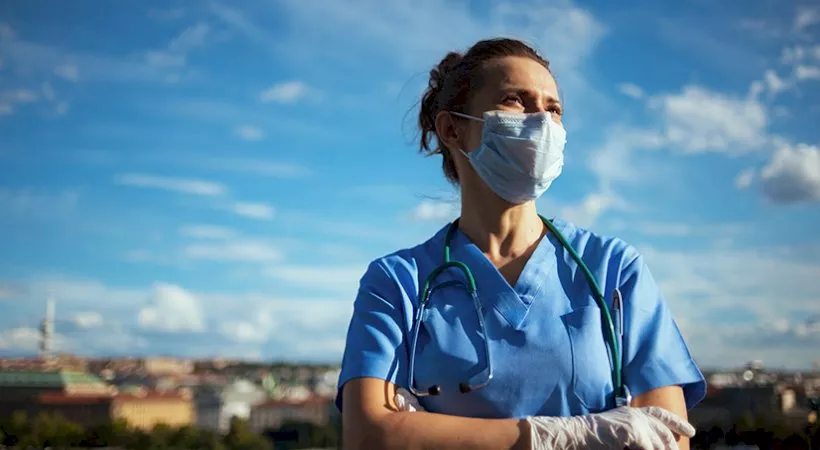 According to LinkedIn's latest Jobs on the Rise report, 15 jobs are forecast to stand out in Australia in 2021, with healthcare-related work dominating the list. 
Let's take a look at LinkedIn's predictions for 2021:
Mental health specialist: Whether helping people in crisis or the stresses of everyday life, those working in mental health are focused on the wellbeing and safety of their patients. In 2020, mental health became a major public health focus and saw more government investment in the sector to tackle the impact of COVID-19 on Australians' mental wellbeing.
Top titles: Mental Health Practitioner, Mental Health Specialist, Mental Health Counselor, Psychologist
Top skills: Mental Health, Psychology Psychotherapy, Cognitive Behavioral Therapy (CBT), Psychological Assessment
Healthcare/medical frontline: With the fifth highest life expectancy among the 37 members of the Organisation for Economic Cooperation and Development (OECD), Australia's health system was already growing to respond to the demands of an ageing population. Incentives to see more people study nursing will likely see this trend for more frontline workers continue.
Top titles: Licensed Practical Nurse, Registered Nurse, Medical Doctor, Paramedic, Clinic Specialist
Top skills: Patient Safety, Medicine, Emergency Services, Basic Life Support (BLS), Healthcare
Social worker: Throughout the pandemic, many charities and social services have worked overtime to support people. Typically, we think of a social worker as someone who helps people access support, but in truth, the sector encompasses a range of roles — from people developing government services to community-based workers.
Top titles: Social Services Coordinator, Social Services Specialist, Youth Worker, Social Services Assistant, Social Worker
Top skills: Mental Health, Case Management, Child Welfare, Social Services, Youth Work
Healthcare/medical support: Opportunities within the healthcare sector abound for people with a range of experience. Outside of the traditional clinical roles exist support workers, who help people access a range of care, from physical therapy, support at home, or delivering services to patients.
Top titles: Physical Therapist Assistant, Healthcare Assistant, Home Health Aide, Patient Services Coordinator, Occupational Therapist  
Top skills: Nursing, Personal Care, Rehabilitation, Healthcare Management, Exercise Prescription  
Construction workers: Construction is the third largest industry in Australia, and with governments keen to stimulate economic recovery through infrastructure spending, this sector is only likely to continue to demand. The sector has a range of entry-level jobs, with vocational training providing avenues to professional development.
Top titles: Construction Site Manager, Construction Estimator, Heavy Equipment Operator, Construction Worker, Forklift Operator
Top skills: Construction Estimating, Construction Site Management, Construction Safety, Forklift Operation, Heavy Equipment
Customer service: Customer service workers were often on the frontline for many organisations responding, helping navigate through significant disruption. Workers from hospitality and tourism were able to repurpose their excellent interpersonal and communication skills to understand customer needs and manage complaints.
Top titles: Customer Service Consultant, Customer Assistant, Customer Support Specialist, Customer Contact Representative, Customer Service Specialist
Top skills: Customer Experience, Customer Satisfaction, Communication, Time Management
Professional and personal coaches: One of the top job transitions under this trend is Recruitment Consultant to Career Development Specialist. With many companies freezing hiring the past year due to uncertainties, recruiters have had to pivot. Top skills for career development specialists are resume writing and recruiting, both of which are skills needed as recruiters. Recruiters can use this skill set to move from recruiting to helping people find new roles.
Top titles: Life Coach, Health Coach, Business Coach, Career Development Specialist, Leadership Coach
Top skills: Business Coaching, Wellness Coaching, Executive Coaching, Personal Development, Mentoring
Real estate: Despite the economic downturn in 2020, Australia's property sector remained remarkably upbeat. With low interest rates and Australians realising they can work remotely more easily than previously thought, people moving away from the big cities to find more affordable housing will continue.
Top titles: Mortgage Broker, Real Estate Specialist, New Home Sales Specialist, Real Estate Agent
Top skills: Mortgage Lending, New Home Sales, Residential Real Estate, Investment Properties, Real Estate Transactions
E-commerce: The retail sector is Australia's second largest employer, with one in 10 Australian workers employed in the trade. Despite the significant upset COVID-19 caused to brick-and-mortar retail, unsurprisingly e-commerce is growing quickly. There are a range of roles in this sector, such as delivery roles, which don't require formal qualifications, meaning there are a range of career entry points and pathways available.
Top titles: Supply Chain Assistant, Warehouse Team Lead, Online Specialist, E-commerce Coordinator, Treasurer
Top skills: Shopify, Social Media, Warehouse Operations, Inventory Management, Inventory Management
Digital content freelancers: In this digital age, content truly is king, and the demand for it is insatiable. In 2020, LinkedIn observed a sharp increase in organisations' posts, but it's not just content for social media driving this trend. Australia's podcasting revenue was tipped to reach $47 million in 2020, as more and more people tune into entertaining and educational content.
Top titles: Podcaster, Blogger, Writer, Copywriter, Content Coordinator
Top skills: Copywriting, Social Media Marketing, Web Content Writing, Storytelling, Audio Editing
Education roles: Preparing children for primary school, those working in early childhood education teach children basic maths and reading skills and help support their emotional and physical development. The sector is rapidly growing, with the number of people working in the area expected to swell to 49,100 by 2024, from 42,300 in 2019.
Top titles: Early Childhood Educator, School Principal
Top skills: Early Childhood Education, Early Childhood Development, Curriculum Development, Educational Leadership
Finance: Australia has a sophisticated financial services sector, which is one of the largest contributors to the national economy. Regulatory roles, like Anti-Money Laundering Analyst, have featured on Australia's emerging jobs list, as part of a global trend to greater regulation and transparency.
Top titles: Anti-Money Laundering Analyst, Risk Analyst, Equity Trader, Tax Consultant, Financial Consultant
Top skills: Financial Crimes Investigations, Foreign Exchange (FX) Trading, Financial Analysis, Risk Management, Income Tax
Social media/digital marketing: During 2020, the ability to communicate with customers using social media became even more important, as many brands faced significant disruption to their usual in-person engagement. With an ever-growing number of channels and tools to measure performance, digital marketing is evolving in a variety of ways, from growth-focused roles forecasting trends to content producers delivering the perfect copy for audiences.
Top titles: Growth Hacker, Content Designer, Search Engine Optimisation Specialist, Social Media Marketing Manager, Growth Specialist
 Top skills: User Experience (UX), Growth Strategies, Social Media Marketing, Search Engine Optimisation (SEO), Influencer Marketing
Specialised engineering roles: Developer and engineer roles have long featured on the emerging jobs list, and 2020 sees this trend continue. Industries are continuing to adopt new technologies, and this continues to drive demand for specialised engineering roles, from those who can drill down into data and find new insights to people able to deliver functional websites and keep them online.
Top titles: Back-end Developer, Web Developer, Head of Engineering, Data Manager
Top skills: Node.js, Amazon Web Services (AWS), Data Management, Engineering Management, JavaScript
Cyber-security roles: Cyber-security roles have been a mainstay of Australia's emerging job lists, as both government and private enterprise invest heavily in securing data. From developing software to rebuff phishing, viruses and hackers, to tracking digital incursions, those working in cyber-security roles offer a range of services to keep out cyber criminals.
Top titles: Cyber Security Analyst, Cyber Security Specialist
Top skills: Security Information and Event Management (SIEM), Information Security, Network Security, Information Security
Forward this article to a friend. Follow us on Linkedin. Join us on Facebook. Find us on Twitter for the latest updates
About the author