Try another search or check out these top posts
Earn
The Great Resignation may not be what it appears to be
Is everyone looking at the latest labour market trend all wrong?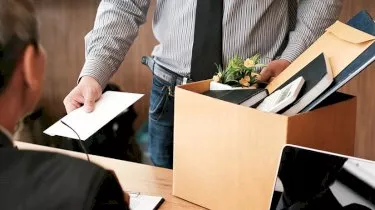 The Great Resignation may not be what it appears to be
The so-called Great Resignation has dominated headlines in recent months, but some say that this phenomenon has as much to do with the property market as it does the labour force.

Finance industry expert Pete Wargent dismissed talk of Australia's own "Great Resignation" as a furphy.
"What we have seen, though, is a significant demographic shift towards lifestyle destinations, with more of our property buyers than ever before taking advantage of flexible or remote working arrangements," he explained.
In his opinion, the trend here isn't simply that Australian workers are rejecting the conditions of modern workplaces en-masse.

Rather, it's a function of the intersection of rising property prices and the widespread desire to leverage the newly unlocked possibilities of remote work.

As a result of these trends, Mr Wargent predicted that areas with "reasonable access" to the major employment hubs of Sydney, Melbourne, and Brisbane are likely to benefit from increased demand.
Despite the reopening of international borders, he predicted that a further tightening of the labour market would be on the cards in 2022.
A number of major industries are still suffering from a shortage of critical skills, with job advertisements up by about 50 per cent from pre-COVID levels.
Assuming wage growth continues to lag behind, these dynamics will ultimately drive employers to compete for talent on other fronts.

According to Mr Wargent, this dynamic is "giving those seeking desirable lifestyle locations the confidence to negotiate for flexible or remote working arrangements".
These claims align with a recent report by Slack, which found that the flexibility of remote work is no longer just a nice-to-have perk for many organisations but an important part of keeping the workforce engaged and productive over the long term.

The study also noted a gap between the preferences of employees and the work models many organisations are implementing.

One in two respondents said they had returned full-time to the office, but only 42 per cent said that this was their preference.

Likewise, Slack identified a similar gap between the 32 per cent of respondents who said they had returned to a hybrid model and the 40 per cent of that figure who said that doing so was their preferred way of working.

"As we ponder the return to the office, the work model an organisation implements, as well as the technology that drives this model, will be a critical factor in attracting and retaining the right talent into the future," the report said.
Forward this article to a friend. Follow us on Linkedin. Join us on Facebook. Find us on Twitter for the latest updates
About the author