Try another search or check out these top posts
Earn
Unemployment falls to record low but worrying trends emerge
Australia's official unemployment rate has fallen to its lowest point since 2008, but that is not a sign of a resilient jobs market, official figures have revealed.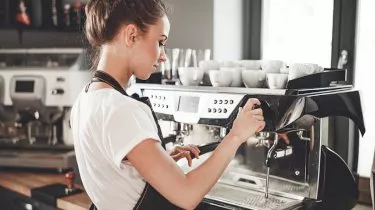 Unemployment falls to record low but worrying trends emerge
Australia's official unemployment rate has fallen to its lowest point since 2008, but that is not a sign of a resilient jobs market, official figures have revealed.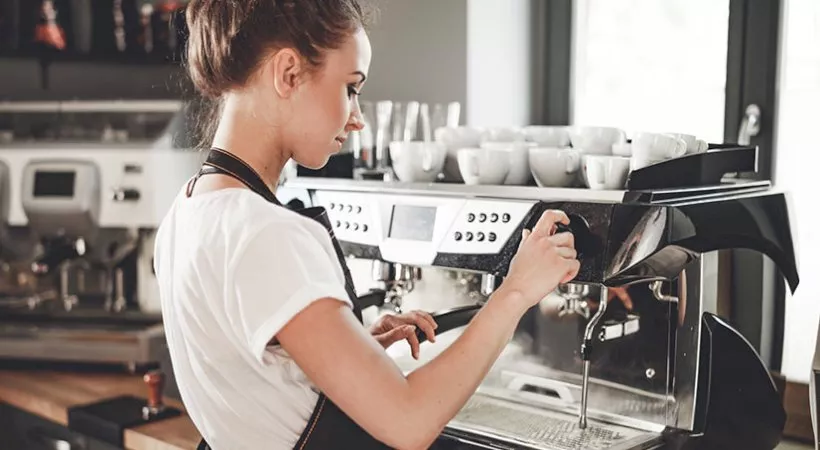 The latest Australian Bureau of Statistics figures showed that official unemployment dipped from 4.9 to 4.6 per cent in July, even though lockdown restrictions in many of Australia's largest cities were in full effect.
However, while the unemployment rate fell, only 2,200 new Australians gained employment.
According to the ABS, the lowest rate of unemployment since 2008 was the result of people giving up on looking for work during lockdown, with the participation rate dropping by 0.2 percentage points to 66 per cent.
There was also a spike in underemployment.
Bjorn Jarvis, head of labour statistics at the ABS, said the July data coincided with the early weeks of the Greater Sydney lockdown, increased restrictions in other parts of NSW, and a series of changes in restrictions in other parts of the country.
"Early in the pandemic, we saw large falls in participation, which we have again seen in recent lockdowns. Beyond people losing their jobs, we have also seen unemployed people drop out of the labour force," Mr Jarvis explained.
Not only are fewer Aussies in the workforce, but an entire population of Australians are working less.
Nationally, hours worked decreased by 0.2 per cent from June to July, and by 7 per cent in NSW. In contrast, hours worked increased 9.7 per cent in Victoria in July, following an 8.4 per cent fall in June.
"Hours worked data continues to provide the best indicator of the extent of labour market impacts from lockdowns," Mr Jarvis said.
"In New South Wales, hours worked fell by 7.0 per cent in July, compared with a 0.9 per cent fall in employment. This highlights the extent to which people in New South Wales had reduced hours or no work through the early stages of the lockdown, without necessarily losing their jobs."
There was a similar trend in Victoria where unemployment fell by 19,000 in July 2020, during the second wave and a further 13,000 in June 2021.
"The fall in unemployment in New South Wales in July 2021 was more pronounced than either of these, falling by 27,000 people."
As a result, Mr Jarvis said the falling unemployment rate is not the result of a booming jobs market.
"In each of these instances, the unemployment rate also fell.
"Falls in unemployment and the unemployment rate may be counterintuitive, given they have coincided with falls in employment and hours, but reflect the limited ability for people to actively look for work and be available for work during lockdowns.
"This means that people are falling out of the labour force," Mr Jarvis said.
He noted that around 61.5 per cent of the falls in unemployment over June and July can be explained by Victoria and NSW lockdowns and workers simply leaving the workforce.
"The fall in the national unemployment rate in July should not necessarily be viewed as a sign of strengthening in the labour market – it's another indication of the extent of reduced capacity for people to be active in the labour market, in the states with the largest populations," Mr Jarvis said.
Calm before the storm
Despite unemployment appearing to strengthen, AMP Capital's Dr Shane Oliver has warned that today's announcement is the 'calm before the storm', with unemployment set to spike with lockdown restrictions.
Highlighting the timing of the current data, Dr Oliver opined "it would be wrong to take much comfort from this."
"The timing of the reference period for the July jobs survey was mainly in the first half of July and meant that it was too early to pick up significant job losses in NSW (where employment only fell by -36,000), but it picked up a rebound in employment in Victoria as it reopened from its late May-early June lockdown but missed Victoria's subsequent lockdown," he concluded.
Forward this article to a friend. Follow us on Linkedin. Join us on Facebook. Find us on Twitter for the latest updates
About the author