Try another search or check out these top posts
Earn
Working two jobs: Is it worth it?
INFOGRAPHIC: A growing number of Australians balance two jobs to increase their income.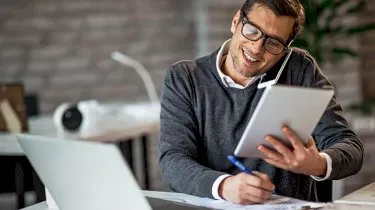 Working two jobs: Is it worth it?
INFOGRAPHIC: A growing number of Australians balance two jobs to increase their income.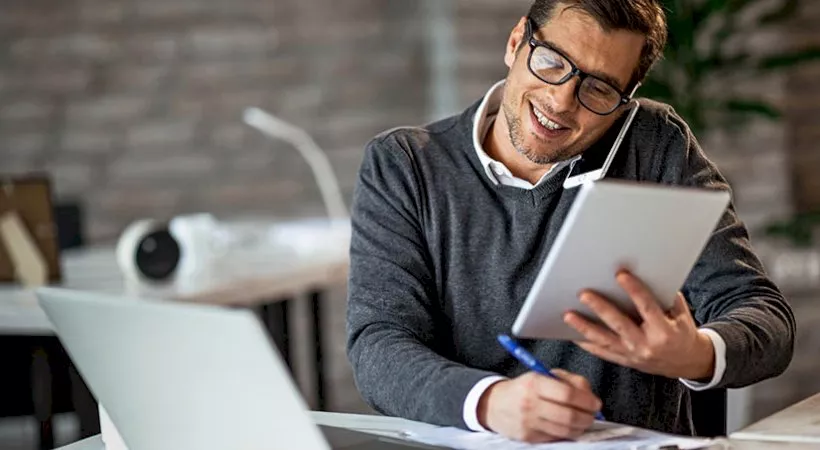 Click here to enlarge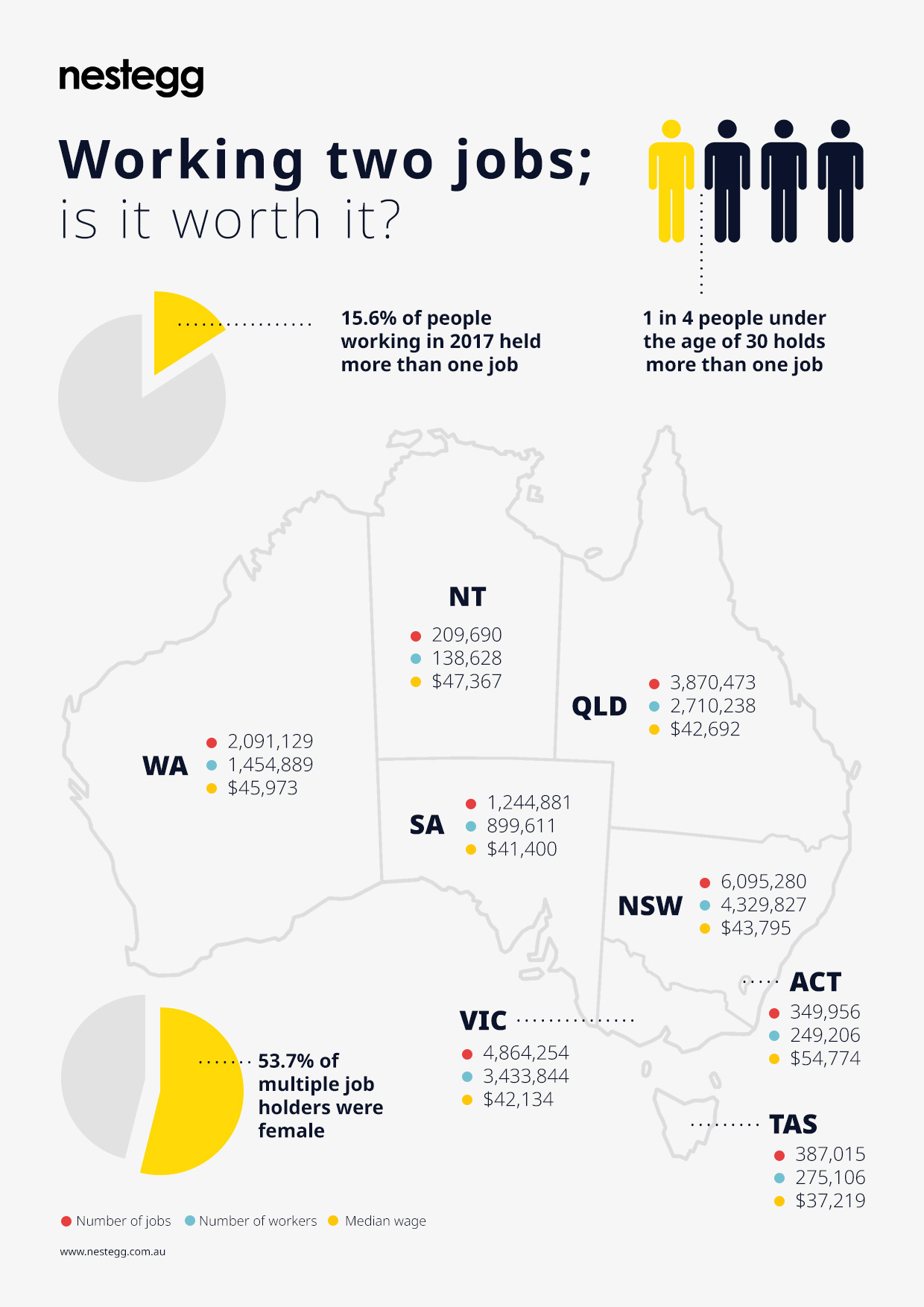 Click here to enlarge
According to the Australian Bureau of Statistics (ABS), there was a slight increase in the number of Aussies that held multiple jobs during the 2016-17 financial year (FY) as compared to previous years.
Compared to FY 2011-12 where 14.4 per cent of the population held multiple jobs, FY 2016-17 records showed that the number of multiple job holders increased to 15.6 per cent.
Among these multiple job holders, 72.6 per cent held two jobs and 19.4 per cent balanced three jobs, while the remaining 8 per cent juggled four or more jobs.
A closer look at the FY 2016-17 ABS statistics shows that one out of every four multiple job holders are younger Aussies under 30 years old. Among them, 16 per cent were 25 to 29 years old, 15 per cent were between 21 and 24 years old and 11.9 per cent were below 21 years of age.
Further, it was revealed that 53.7 per cent of multiple job holders were females, with the biggest group of job-jugglers females aged 18 to 20.
Jobs and income
The ABS has also looked at the number of available jobs, employed workers and median wage across Australia.
The statistics showed that NSW has the highest number of available jobs in FY 2016-17, registering a whopping 6.1 million jobs in the market that employed 4.33 million workers. The median wage for NSW-based workers is $43,795.
This is followed by Victoria, which had 4.86 million jobs available and 3.43 million employed workers earning a median wage of $42,134.
The least number of jobs available were in the ACT and Northern Territory. The ACT recorded 349,956 jobs with 249,206 workers, while NT had 209,690 jobs and 138,626 workers. 
Multiple job holding rates across Australia are as follows:
| | |
| --- | --- |
| State / Territory | Multiple job holding rate (%) |
| NT | 19.1 |
| TAS | 16.9 |
| ACT | 15.8 |
| VIC | 15.8 |
| WA | 15.7 |
| QLD | 15.5 |
| NSW | 15.3 |
| SA | 14.9 |
For concurrent job-holders, females are most likely to juggle jobs when they work in the healthcare and social assistance industry.
Male multiple job holders, on the other hand, typically hold extra work in administrative and support services, construction and accommodation and food services.
For some people, working at least two jobs is necessary in order to pay the bills, get food on the table, and avoid going into debt. For others, juggling multiple jobs is a way to pay off student loans faster, bump up savings as well as help to grow their nest egg.
But regardless of personal motivation, statistics show that the number of Aussies who secure more than one job to increase their income grows steadily each year.
Forward this article to a friend. Follow us on Linkedin. Join us on Facebook. Find us on Twitter for the latest updates
About the author