Try another search or check out these top posts
Earn
Unions call for 'Aviation Keeper' lifeline as Qantas posts $1.03bn loss
Australia's national airline has posted a $1.03 billion half-yearly loss before tax, with the airline's union calling for an extension of the JobKeeper program to support workers.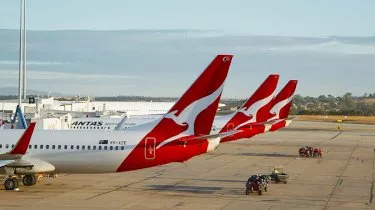 Unions call for 'Aviation Keeper' lifeline as Qantas posts $1.03bn loss
Australia's national airline has posted a $1.03 billion half-yearly loss before tax, with the airline's union calling for an extension of the JobKeeper program to support workers.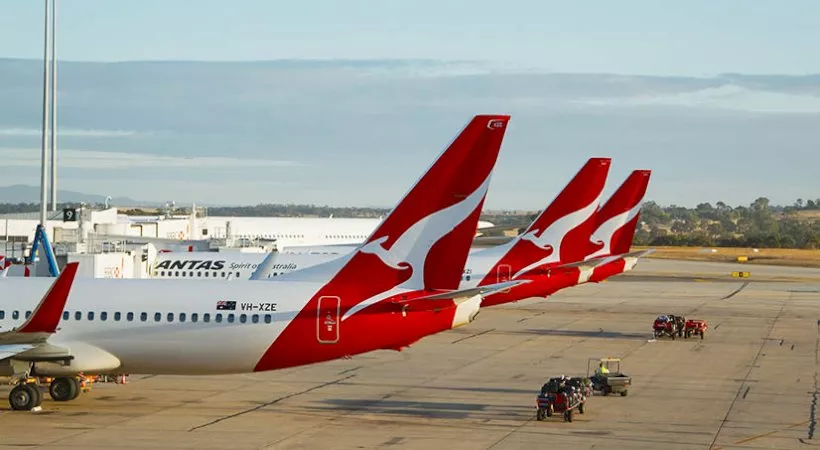 Results posted on the ASX show Qantas' revenue took a $6.9 billion hit, falling to $2.3 billion in the second half of 2020, with the enforcement of border closures seeing passenger numbers fall by 83 per cent. 
"These figures are stark but not surprising," Qantas chief executive Alan Joyce said on Thursday, 25 February. 
"During the half, we saw the second wave in Victoria and the strictest domestic travel restrictions since the pandemic began."
"Virtually all of our international flying and 70 per cent of domestic flying stopped, and with it went three-quarters of our revenue."
Mr Joyce said more than 7,000 international flight workers were at prime risk of losing their jobs within the airline, with uncertainty surrounded the opening of borders persisting.
"The prime issue is going to be around 7,500 people that are fully dedicated to international – they will have no work," Mr Joyce said.
"Through no fault of theirs, [workers] are going to be without the income that they built their lives on for a period of time without those borders opening up."
While Qantas has $4.2 billion left to weather the storm until international borders reopen, the TWU claim the government must extend JobKeeper to the aviation industry to protect jobs. 
TWU national secretary Michael Kaine said ongoing public support should be extended to keep the aviation industry alive, but companies like Qantas must be compelled to stop outsourcing and, for the foreseeable future, cap executive salaries and ban bonuses.
"Workers at Qantas, Virgin and other aviation companies are just four weeks away from the end of a lifeline which has kept their jobs going and their families afloat. These workers need to know that their jobs will still be there at the end of March and that the skills and experience they have built up over many years will not be lost in our industry," he said. 
"We urge the federal government to introduce Aviation Keeper, which should include all aviation workers whose jobs continue to be affected by the crisis. There can be no carving out of international aviation or denying JobKeeper to workers like those at ground operator Dnata because of the company's structure."
The TWU, which has taken the airline to court over Qantas' outsourcing of all its baggage handlers, ramp workers and cabin cleaners and is replacing them with workers on lower wages and conditions, says aviation keeper must be introduced but with strict conditions. 
"Qantas is known for paying top executives exorbitant pay packets, with Alan Joyce the highest-paid CEO in Australia just a few years ago."
"The airline has pocketed over a billion dollars in JobKeeper and other financial supports and has behaved abominably to its workers: outsourcing its 2,500 ground workers, refusing to pay sick workers the leave they have built up and misusing JobKeeper. The government must ensure a fair return to the taxpayer and hold Qantas to account," Mr Kaine said. 
Qantas said it expects to begin flights to New Zealand in a bubble by late July, before reopening to the world by late October.
Qantas expects flights to New Zealand in a bubble to be back up by late July, before commencing flights to the rest of the world by late October.
The updated schedule is four months later than a proposal released in December, which outlined how the airline planned on returning to a profitable position. 
"The date change aligns with the expected time frame for Australia's COVID-19 vaccine rollout to be effectively complete," Qantas' statement said. 
"Capacity will be lower than pre-COVID levels, with frequencies and aircraft type deployed on each route in line with the projected recovery of international flying."
Qantas said its international capacity is not expected to fully recover until 2024.
Forward this article to a friend. Follow us on Linkedin. Join us on Facebook. Find us on Twitter for the latest updates
About the author