Try another search or check out these top posts
Earn
Top 5 graduate roles revealed
The number of businesses looking for graduate roles has increased dramatically since the COVID-19 downturn, but skill shortages continue to hamper Australian businesses, new research has revealed.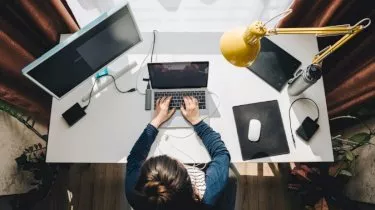 Top 5 graduate roles revealed
The number of businesses looking for graduate roles has increased dramatically since the COVID-19 downturn, but skill shortages continue to hamper Australian businesses, new research has revealed.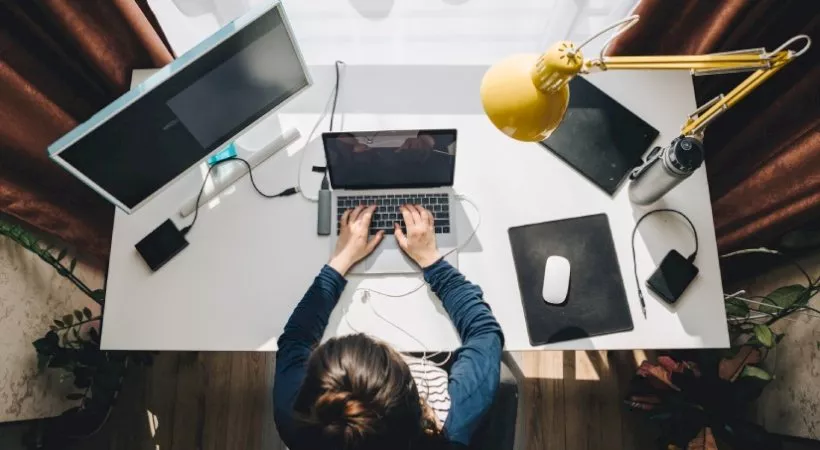 With Australia's employment rate returning to pre-COVID levels, the number of businesses looking for graduate roles is increasing.
Following a slide in graduate roles offered in 2020, new LinkedIn data has revealed a 116.4 per cent spike in hiring graduates compared with last year.
Not only are firms hiring more graduating Aussies, they are seeing the benefit of skills in the broader communities, with COVID-19 lockdowns leading to remote entry-level jobs rising from 0.4 to 4.1 per cent of the current entry-level cohort. 
LinkedIn's figures have revealed that graphic designer, teacher, sales specialist, product manager and electrician are the fastest-growing entry-level jobs for graduates in Australia, recording the highest year-on-year growth between 1 January and 31 March in 2021.
While businesses in a COVID environment are continuing to shift towards digital services, the continued investment in infrastructure has meant that software and IT services followed by construction were the industries that are offering the most jobs to graduates.
This was followed by jobs in corporate services, manufacturing and healthcare, which rounded out the top five industries hiring the most graduates. 
According to LinkedIn Australia and New Zealand country manager Matt Tindale, companies are increasingly looking for digital skills that younger Australians possess.
"The rapid digitisation of businesses and services due to the pandemic has led to growth opportunities, not just in the tech industry but also increased demand for digital content, learning and selling," he said.
"The generation that is graduating now are digital natives and have the digital skills and mindset to succeed in this environment. They are also adapting quickly and acquiring skills through short online learning courses, which creates great career growth opportunities for them."
The study also revealed the larger east coast states are unsurprisingly seeing the largest number of entry-level positions, with NSW followed by Victoria and Queensland as the top three regions with the largest number of entry-level job openings.
Not only that, but the lockdowns have spurred the 2020 graduating class to network more aggressively, with a 23 per cent rise in the number of LinkedIn connections among 2020 graduates compared with the 2019 cohort.
Skill shortages still remain
Despite growing interest in employing younger Aussies, there still remains an overall skill shortage in Australia, with UNSW Business School adjunct professor Raja Junankar saying there are several reasons why there is both unprecedented levels of job vacancies and businesses struggling to fill them.
"Migration has more or less stopped because of our closed borders, [so] there will be shortages in certain skilled areas," said Professor Junankar. "In the past, we used to import people from overseas at a 'low price' because we didn't have to pay for the training or the experience – we just 'bought them off the shelf'."
While border closures continue to impact Australia's talent pool, the wider labour market is being impacted by a lack of homegrown skills.
"The TAFE system has had cutbacks in funding over the past decade or so," said Professor Junankar. "The privatisation that took place has affected the way it worked in the past, to provide people in the skilled areas like electrical workers, plumbers and tradespeople. And that means we don't have enough homegrown people."
He also highlighted that the rise in the gig economy and a reliance on seasonal workers is also leading to a skill shortage among Australian workers.
Professor Junankar pointed to the example of negotiating short-term breaks in rental agreements or having someone move into your property for the short term. Combined with the relatively low employment conditions on offer, these are all factors that can make seasonal agricultural work an unappealing prospect.
What can we do in the long term about skill shortages?
There are a number of ways the economy could be improved to be more robust for future shocks, Professor Junankar said.
Improve the rate of productivity via better industrial relations: A major move towards this would be to not have so many gig workers who have no buy-in to improve a company that they have no reason to be loyal to. Professor Junankar said: "Gig workers don't have any kind of faith or belief in the employer that they're working with. We need to have some kind of conditions of longer-term employment where the employee feels that he or she could [positively] contribute to the corporation or company that they're working for."
Improve training and upskilling: Investing more in education in TAFEs and the university sector in areas that are going to provide future in-demand skills such as IT, science and medicine are investments to help Australia and the global community in the long run.
Provide better work conditions: Higher wages mean higher aggregate demand in the economy, said Professor Junankar. "That means producers can sell more goods and services ... this would all help the production of the economy, and the GDP."
Forward this article to a friend. Follow us on Linkedin. Join us on Facebook. Find us on Twitter for the latest updates
About the author