Try another search or check out these top posts
Earn
Ruling feared to cost businesses billions overturned at the 'expense' of casuals
Earn
Ruling feared to cost businesses billions overturned at the 'expense' of casuals
Employers and employees have been granted certainty moving forward with the High Court effectively shutting down what could have been a pathway for long-term casual staff members to have the same rights as paid leave workers.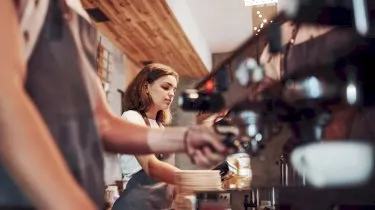 Ruling feared to cost businesses billions overturned at the 'expense' of casuals
Employers and employees have been granted certainty moving forward with the High Court effectively shutting down what could have been a pathway for long-term casual staff members to have the same rights as paid leave workers.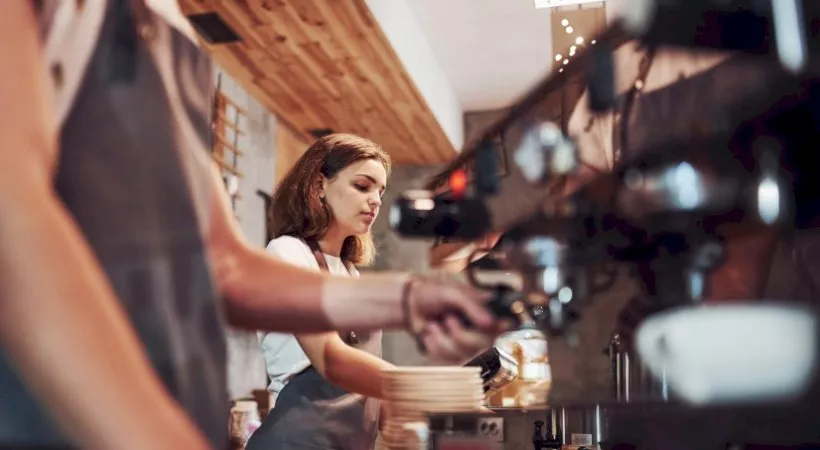 In a High Court decision, which overturned an earlier Federal Court ruling in the WorkPac v Rossato case, the court upheld WorkPac's appeal which sought to establish that Mr Rossato was correctly employed as a casual worker.
Previously, the Federal Court had ruled that casual employees working regular and systematic hours with "predictable periods of working time" are entitled to personal leave, compassionate leave and public holiday payments.
That meant that regardless of what Mr Rossato's contract said and regardless of the payment of casual loading, casuals could be considered permanent employees based on their nature of work.
The federal government had previously estimated that this decision, coupled with the ruling in a similar case WorkPac v Skene, could have cost businesses $39 billion in unpaid leave.
However, the High Court overturned this interpretation in a unanimous ruling on Wednesday. And while businesses have breathed a sigh of relief, for long-term casual staff, the decision has meant that those who want to go permanent will have to rely on the federal government's new law.
Under changes to the Fair Work Act, that came into operation in March, some casuals doing regular shifts are able to convert to permanent status after a year of employment, unless they're employed by small businesses which have been exempt.
The changes to industrial relations also included a new definition of casual work and ruled out 'double-dipping' backpay claims of employees getting paid casual loading as well as permanent work benefits.
Marque Lawyers workplace relations council Wesley Rogers said the High Court's decision does not change employers' obligations to consider and in some cases offer conversion from a casual to a full-time employee after 12 months.
"The case does not have any direct impact on the new definition of casual employment, which applies retrospectively," he said.
"The reason this case was material to WorkPac is because it was the subject of a court order that pre-dated the legislative change. Therefore, WorkPac needed to have that overturned," Mr Rogers continued.
Industrial law barrister Ian Neil SC agreed with Mr Rogers, highlighting the ruling will provide "certainty and clarity" for employers and employees entering into worker relationships.
"Business has certainly for some time been talking anxiously about the uncertainty and lack of clarity in this area," Mr Neil said.
"Parliament acted to resolve some of that earlier, this judgement sits alongside that," he explained.
However, Mr Rogers opined the ruling would not have changed benefits to casual workers.
"Strictly speaking, yes, this is a win for businesses. That said, the big 'win' for businesses came in the form of the new statutory casual employment definition that was introduced in March and shielded businesses from the potential outcome of this High Court decision," the lawyer explained.
"In other words, even if the High Court came to a different decision, it would not have had much of an impact due to the legislative change, which also prevents 'double-dipping'.
But the ACTU's secretary, Sally McManus, believes the ruling is a major blow for hard-working Australians.
"Workers across the country are struggling with no paid leave entitlements, no confidence about where their next shift is coming from and no job security. Insecure work is making it harder than ever for families to make ends meet," she said.
The ACTU called on Mr Morrison to commit to new laws to crack down on the casualisation of Australian jobs, smash unscrupulous labour hire operators with their exploitative "permanent casual" model of employment and help working Australians secure permanent jobs with proper pay and conditions, including guaranteed hours, holiday pay and sick pay.
"Instead of fixing this situation, earlier this year Scott Morrison passed new laws to make it harder for workers to secure permanent jobs, giving the green light to rampant casualisation, rolling out the red carpet to dodgy labour hire operators and making a bad situation even worse," Ms McManus concluded.
Forward this article to a friend. Follow us on Linkedin. Join us on Facebook. Find us on Twitter for the latest updates
About the author