Try another search or check out these top posts
Earn
Qantas workers warned of stand-downs as unions rehash calls for 'Aviation Keeper'
Earn
Qantas workers warned of stand-downs as unions rehash calls for 'Aviation Keeper'
Workers at the national airline have been warned that the COVID-19 border closures could mean the airline will stand down employees again, as the unions call for government support.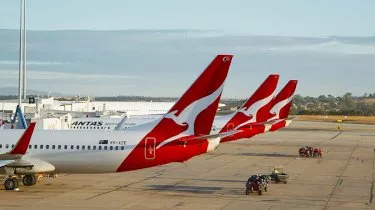 Qantas workers warned of stand-downs as unions rehash calls for 'Aviation Keeper'
Workers at the national airline have been warned that the COVID-19 border closures could mean the airline will stand down employees again, as the unions call for government support.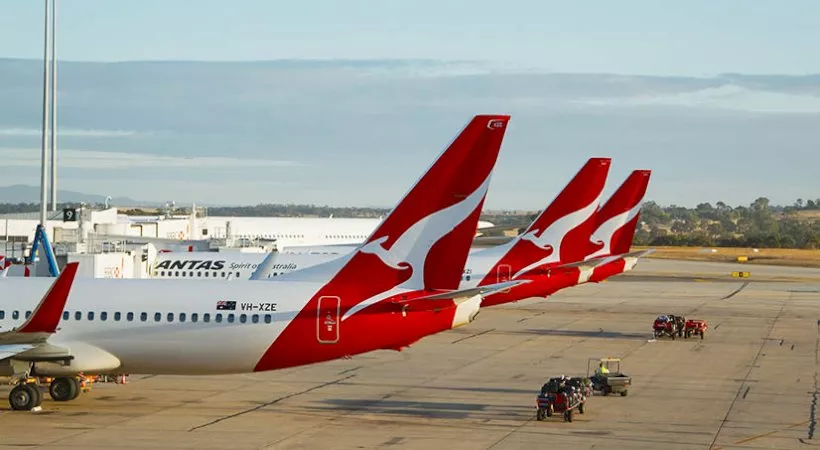 In a message to staff, Qantas CEO Alan Joyce described the pandemic and subsequent lockdowns as a "frustratingly familiar challenge" for his team, with three of Australia's capital cities now under stay-at-home orders.
In an email to staff, Qantas noted the possibility of stand-downs without pay, as regional airline REX grounds its Boeing 737 fleet and cuts regional flights.
"We're not at the point of requiring stand-downs in our domestic operations at this stage," Mr Joyce wrote.
"But to be honest, we can't rule it out if multiple states keep their borders closed for extended periods."
"Hopefully, these outbreaks can be brought under control soon, and we can bring capacity back."
Expressing hope in a speedy end to lockdown, Mr Joyce said activity has been known to rebound fast.
"We know travel demand rebounds quickly and, if the current lockdowns end when schedules, then … domestic capacity should be back at around 60 per cent in August and up to 80-90 per cent in September-October."
Having closely reviewed the letter, the unions are now of the opinion that the government needs to reinstate the JobKeeper program.
TWU national secretary Michael Kaine called for the federal government to introduce Aviation Keeper as part of a national plan which should include vaccination and testing of aviation workers.
"Many aviation workers are very worried about what is going to happen with their jobs," Mr Kaine said.
"They need a guarantee from the federal government that will be able to support their families if there are mass stand-downs."
However, Mr Kaine's call for Aviation Keeper comes with strict conditions, with the union boss arguing the airlines have wasted taxpayers' money, drawing attention to Mr Joyce's hefty $10.74 million salary, which was made public by the Australian Council of Superannuation Investors.
Moreover, the union are not happy Qantas outsourced workers at 10 airports, including Sydney, Melbourne, Brisbane, Perth, Adelaide, Darwin, Cairns, Townsville, Alice Springs and Canberra earlier this year despite receiving JobKeeper to keep them in their jobs. A Federal Court ruling is pending after the TWU challenged this behaviour.
"Qantas is receiving $2 billion but used the pandemic to outsource its entire ground operations of 2,500 workers, dragging down safety and service standards as a result.
"Thousands of stood-down workers at Dnata never received a cent of JobKeeper because of their company's ownership. Aviation needs support, but it must serve the interests of those who matter most: passengers and workers," Mr Kaine said.
The Australian Services Union also supported the reintroduction of JobKeeper payments.
"We need to recognise that the COVID-19 crisis before us now is as bad, if not worse, than last year's lockdown and economic fallout," the union's Emeline Gaske said.
"The livelihoods of thousands of Australian workers and their families now hang in the balance, and JobKeeper is the only thing that will save their jobs."
For workers that are stood down, the federal government insists that its current program is generous enough and eliminates the need for JobKeeper.
A weekly disaster payment of between $375 and $600 has been made available to people suffering hardship during outbreaks.
Forward this article to a friend. Follow us on Linkedin. Join us on Facebook. Find us on Twitter for the latest updates
About the author